October 19th at Legacy Hill Farm in Welch, MN was a romantic and timeless wedding day forever engraved in the hearts of Erin and Nathaniel! Here are all the beautiful and romantic details brought to you by the bride herself.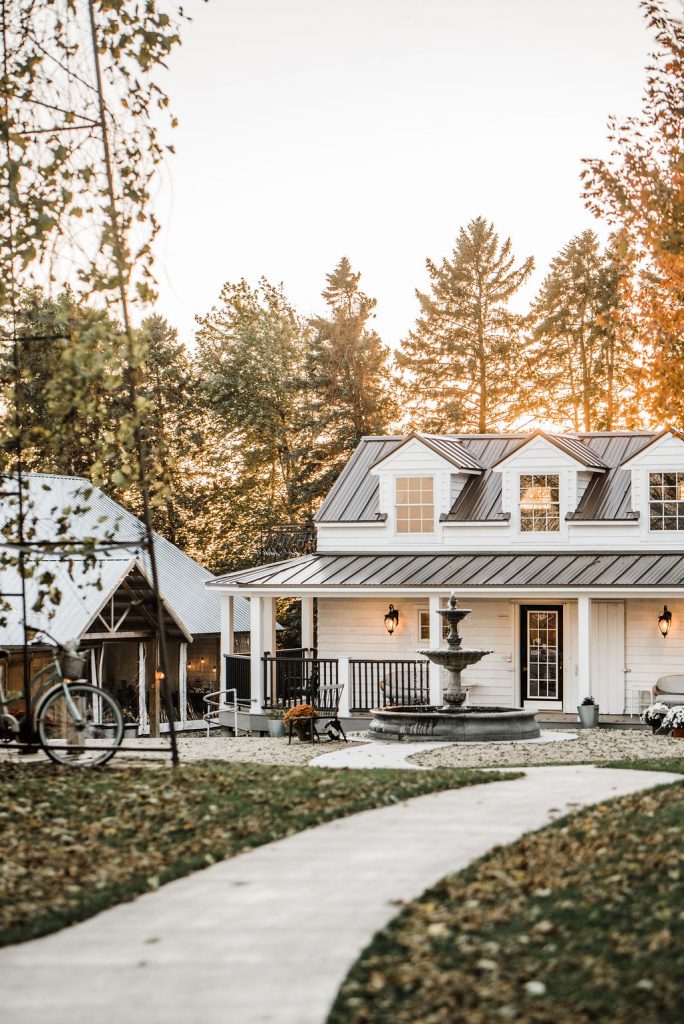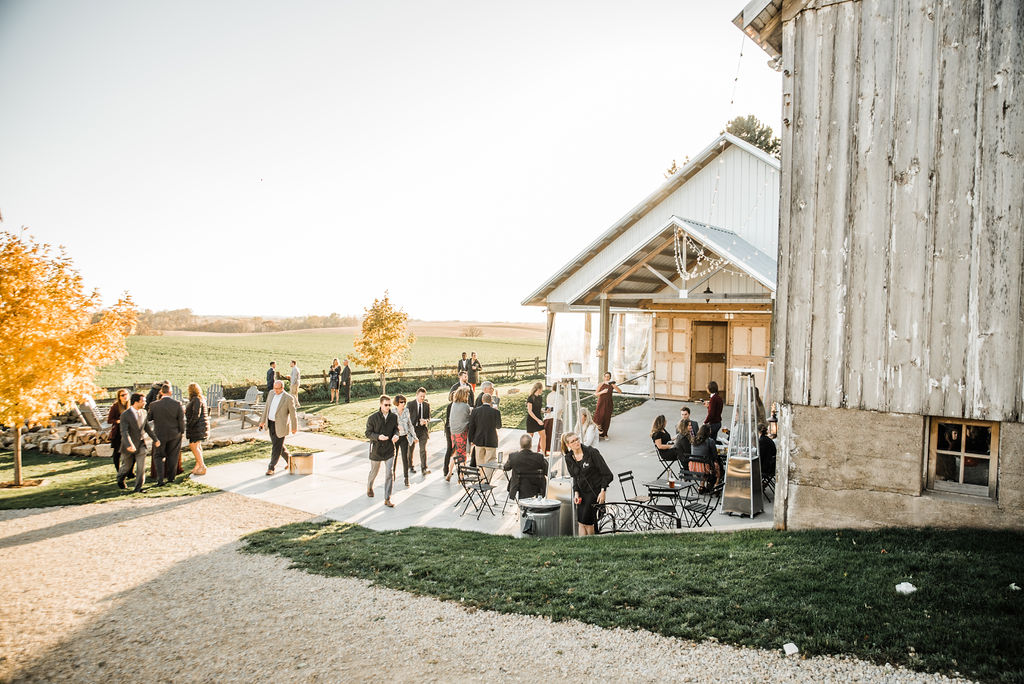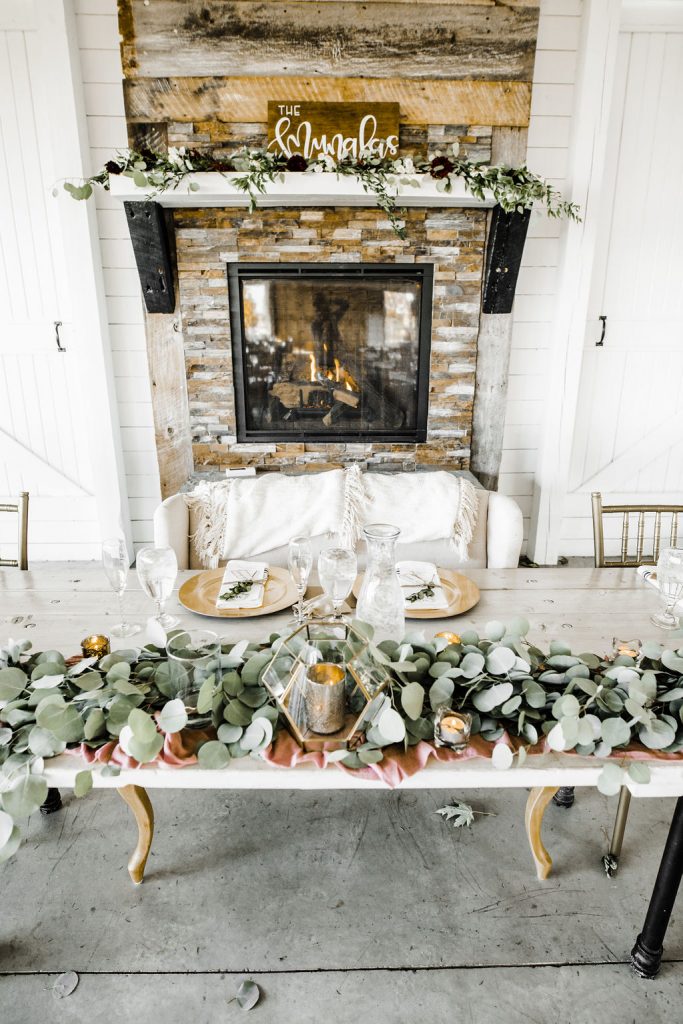 Our love story is built on a mutual love for ice cream, car karaoke, and way too much dancing! We met our junior year of college at Bethel University, of course, the first night we met involved Nathaniel teaching me to dance! Nathaniel asked me out soon after and while I thought he was so sweet I responded by saying, "There are other fish in the sea…" To this day I have not lived it down that I said that! We remained friends for the next year and then I realized that I wanted to be that fish so I asked him out!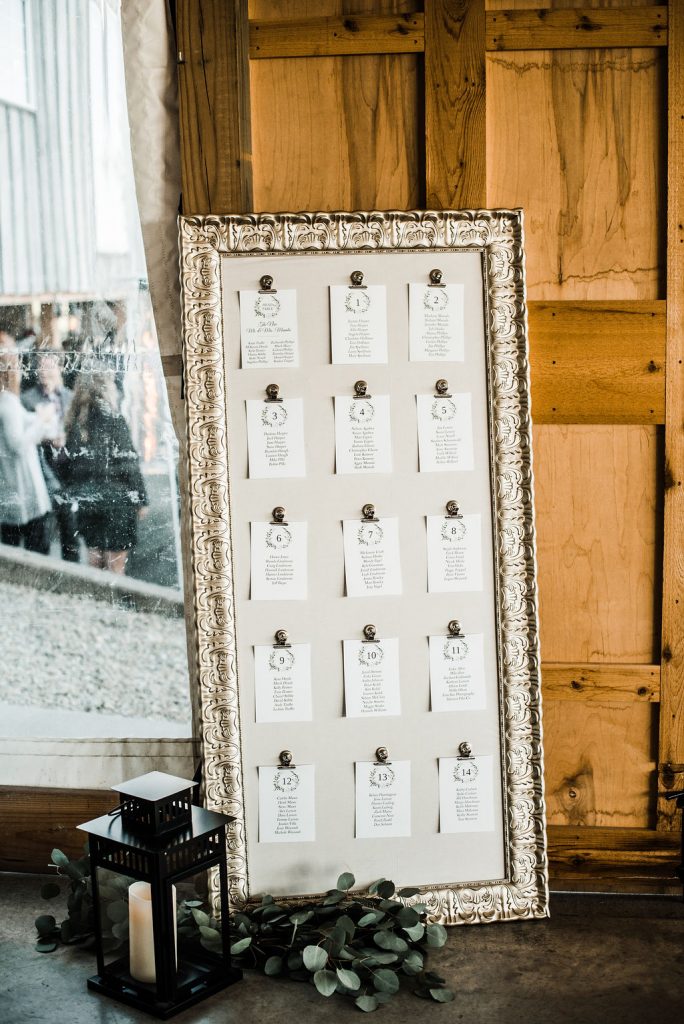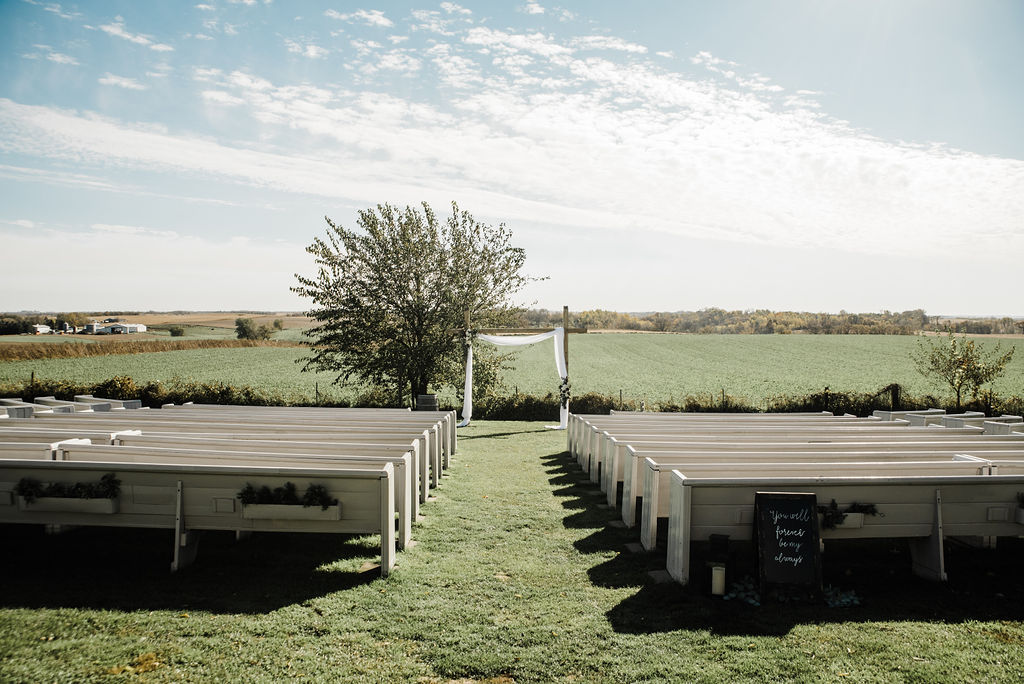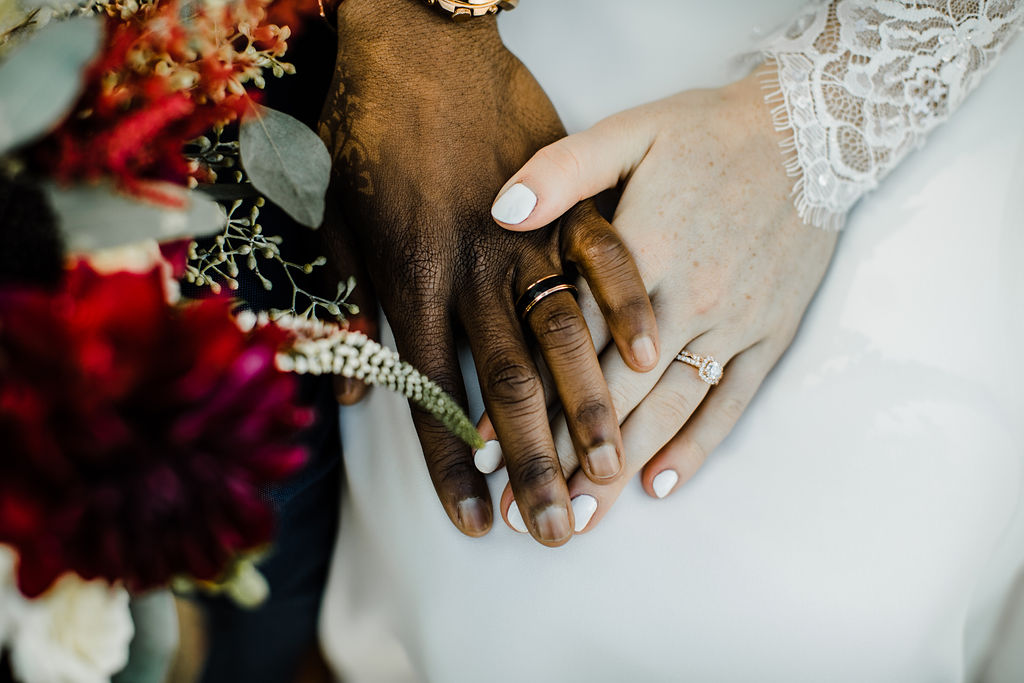 The next two years of dating were full of crazy new adventures and so much love! Nathaniel popped the question in December 2017 by taking me on a "Memory Lane Extravaganza" aka a day full of visiting our most important spots. We went to the spot where we first met at Bethel, the house he picked me up at for our first date, the restaurant we went to for our first date and the spot we had our first kiss. The final stop was his parent's house, where he had strung café lights and had our song "Tell Her You Love Her" by Echosmith playing in the background when he got down on one knee and asked me to be his wife forever and always.
Engagement Session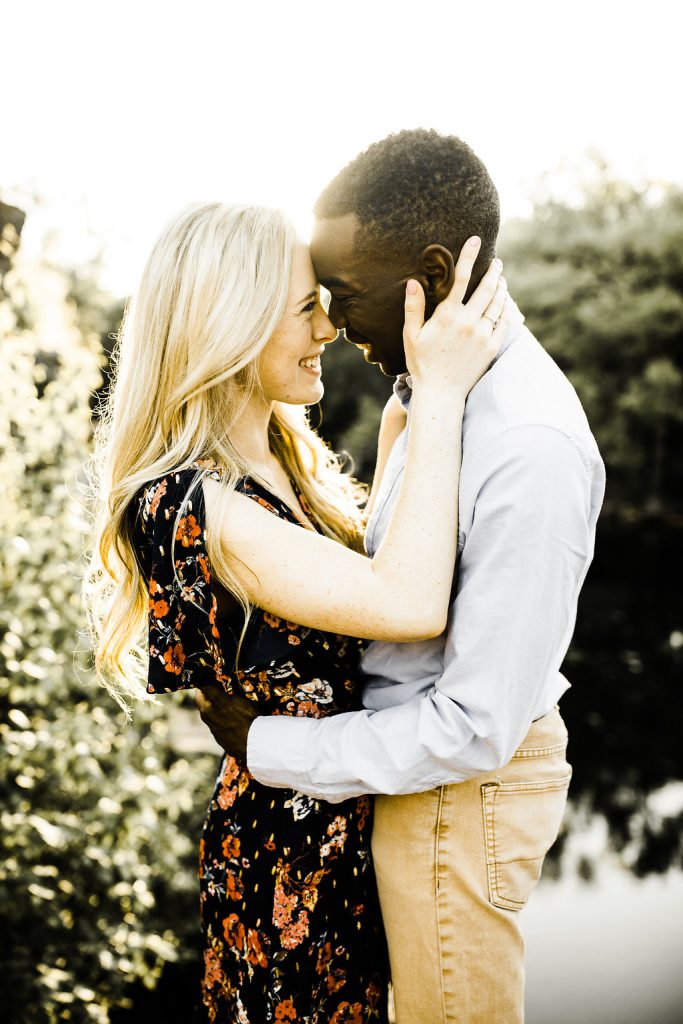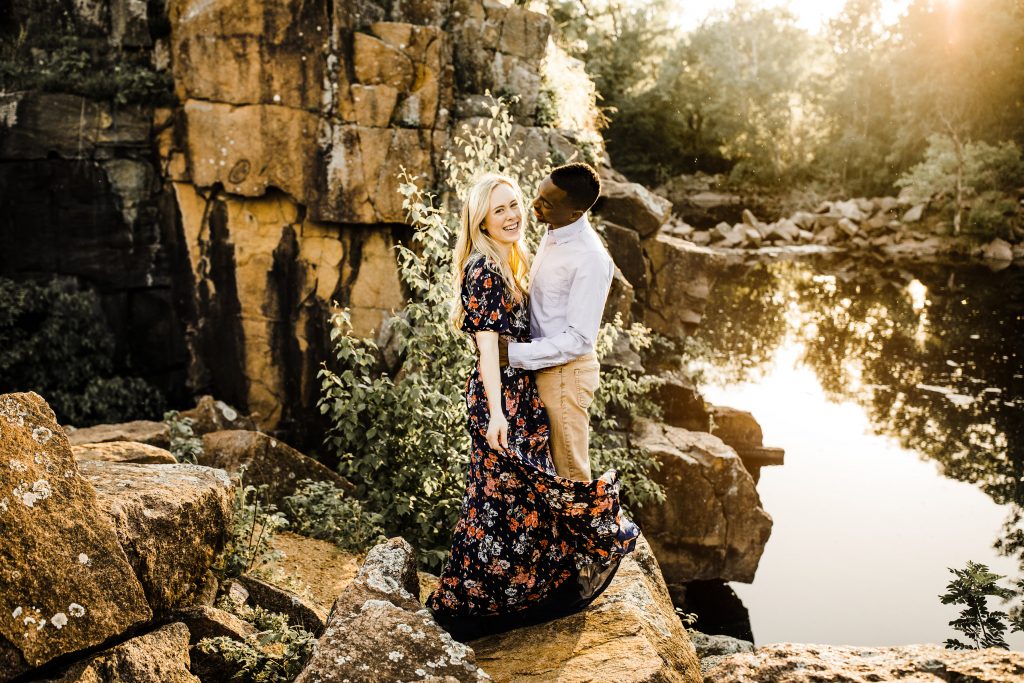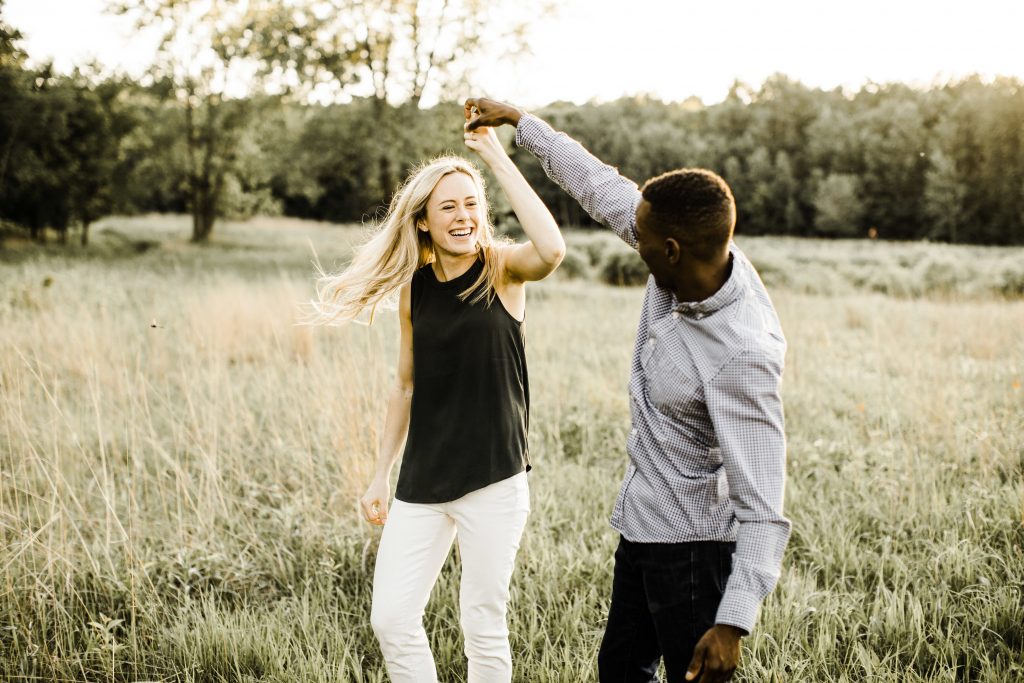 Erin Rae (yes, I have the same name as our photographer and yes it did get a little confusing at times) suggested the Quarries Park and Nature Preserve in St. Cloud, MN for our engagement photos. It was the perfect summer night and we could not stop smiling the whole time. What is not shown in the pictures is me looking terrified while climbing down the rocks to get the perfect shot by the water. Also, not shown is our all-star photographer who climbed up and down the rocks to get us our outfit changes. We ended the night with sunset kissing pictures and of course ice cream to celebrate!
The Big Day!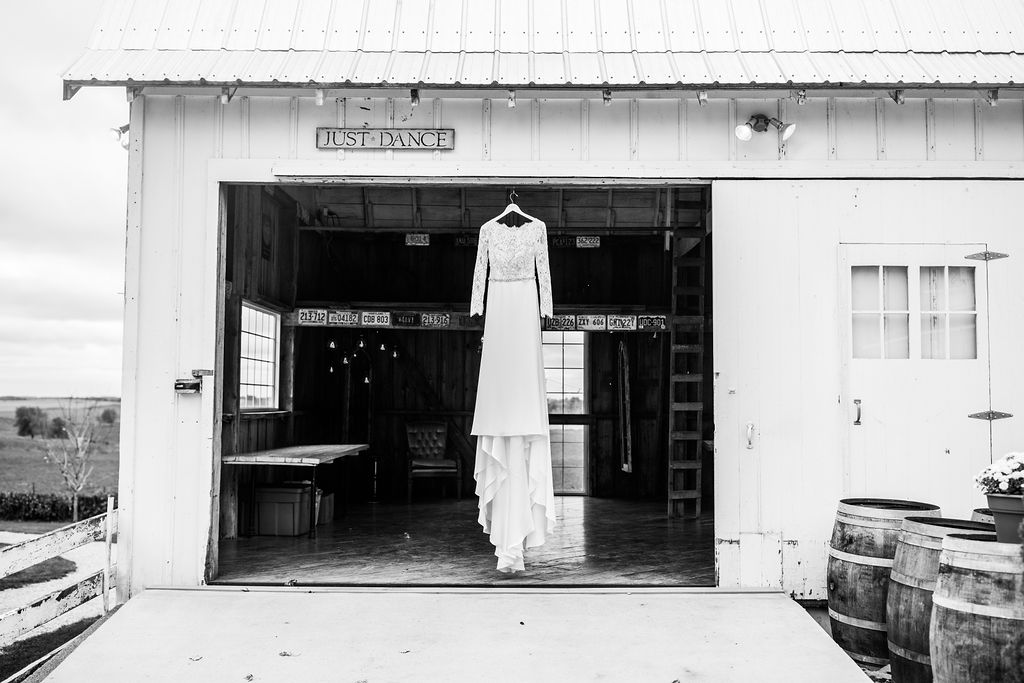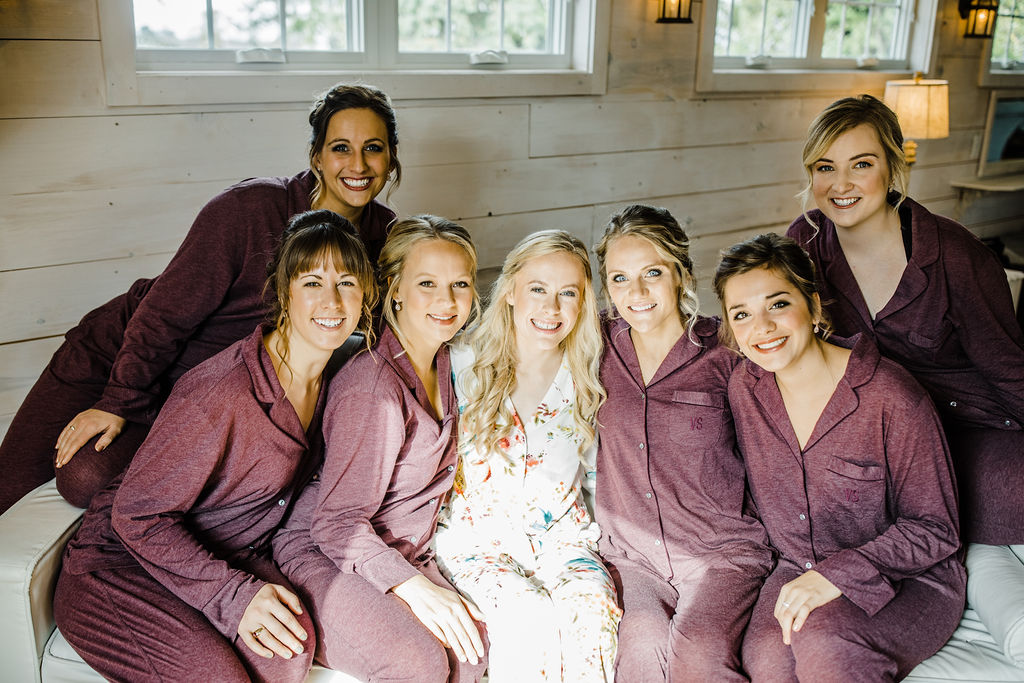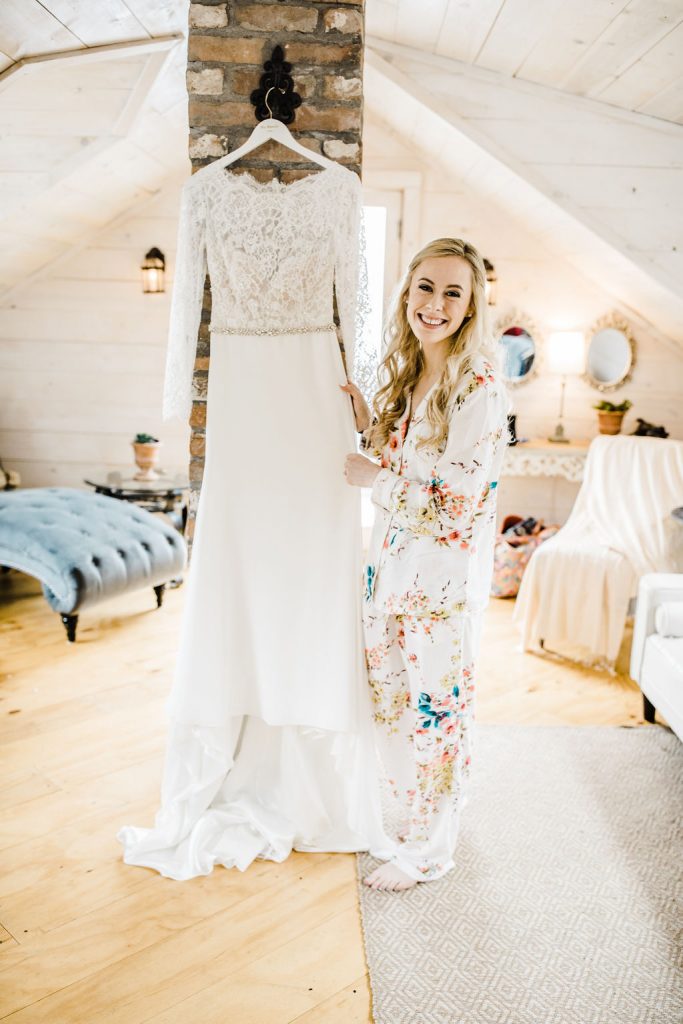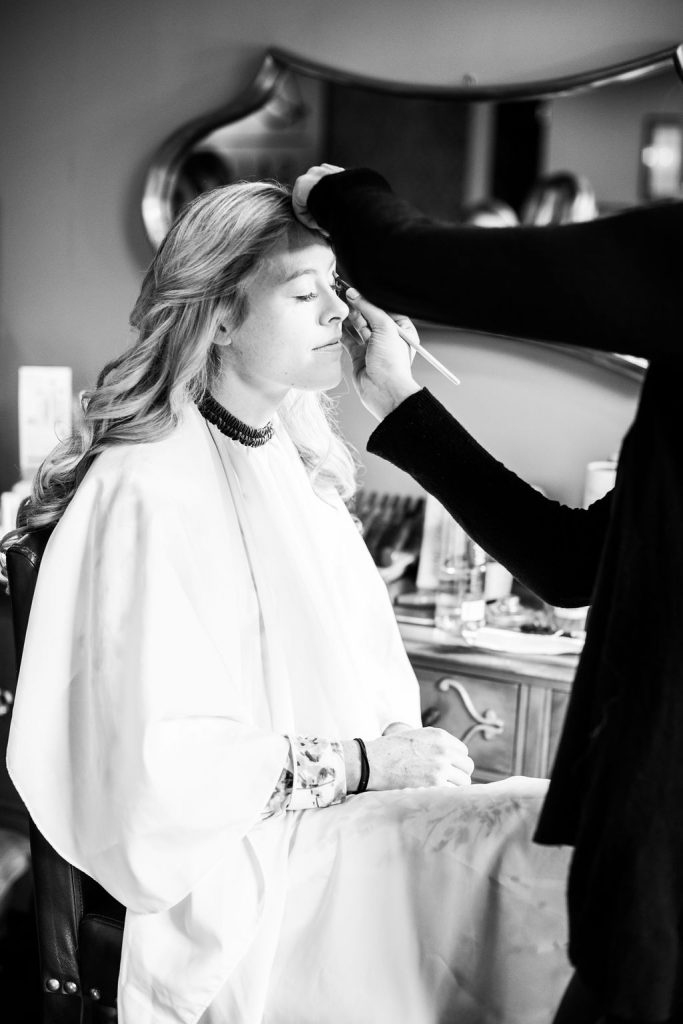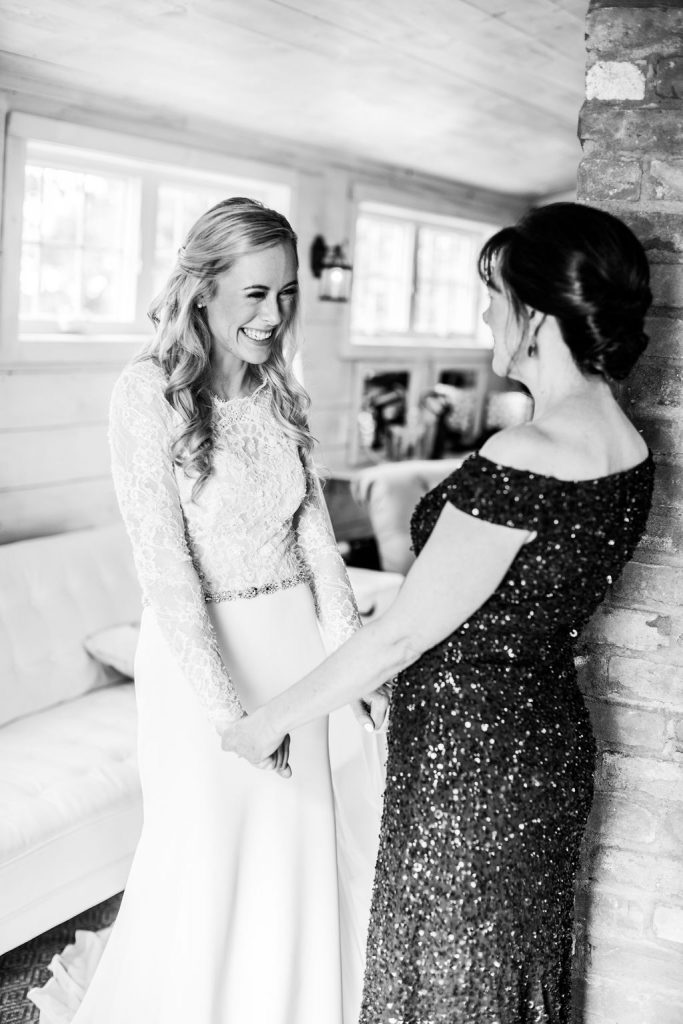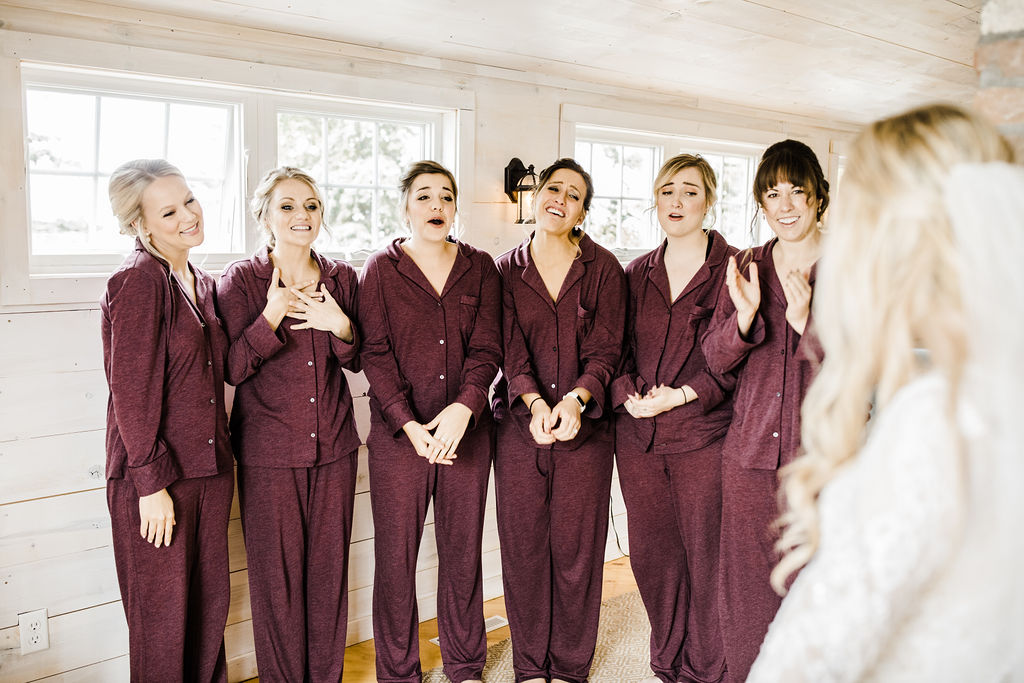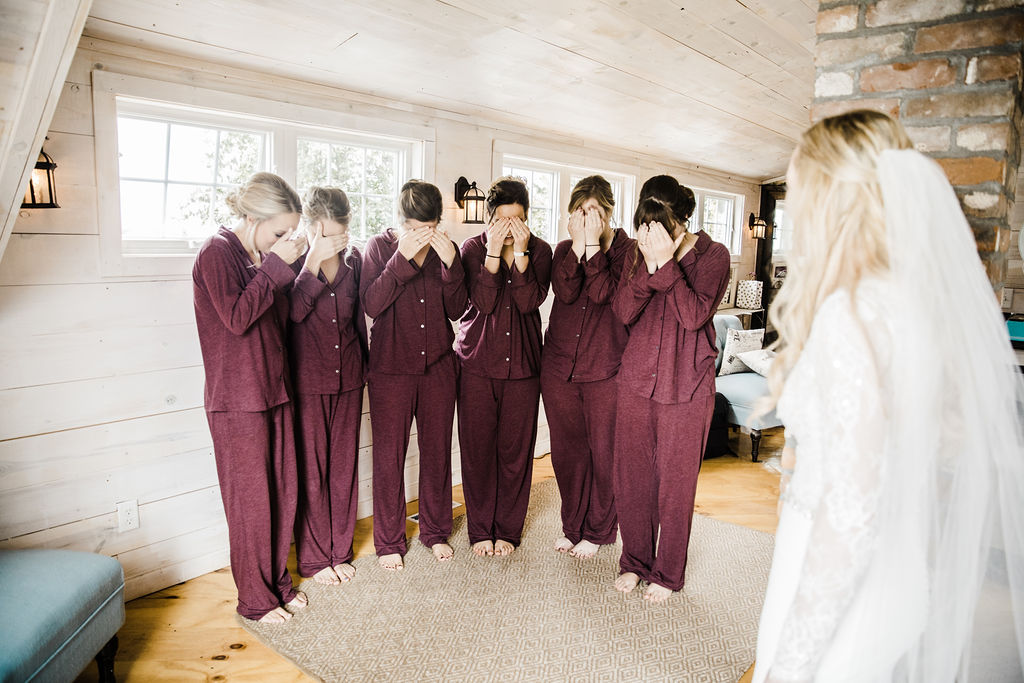 After 314 days (but who was counting?) the big day was finally here and we could not be more excited to officially become husband and wife! The ceremony and reception took place at the cozy family-owned farm, Legacy Hill. We had been dreaming of the perfect fall day and it was even better than we could have imagined with the sun shining bright and the beautiful fall colored trees. The ceremony was outside with the rolling farm fields as the backdrop and our loved ones surrounding us.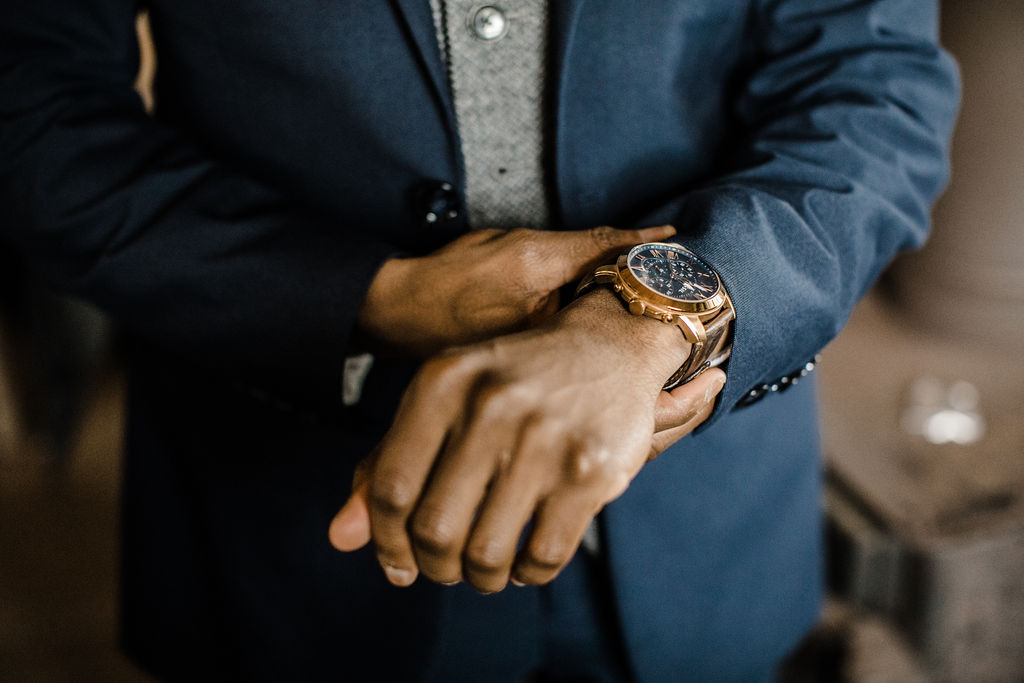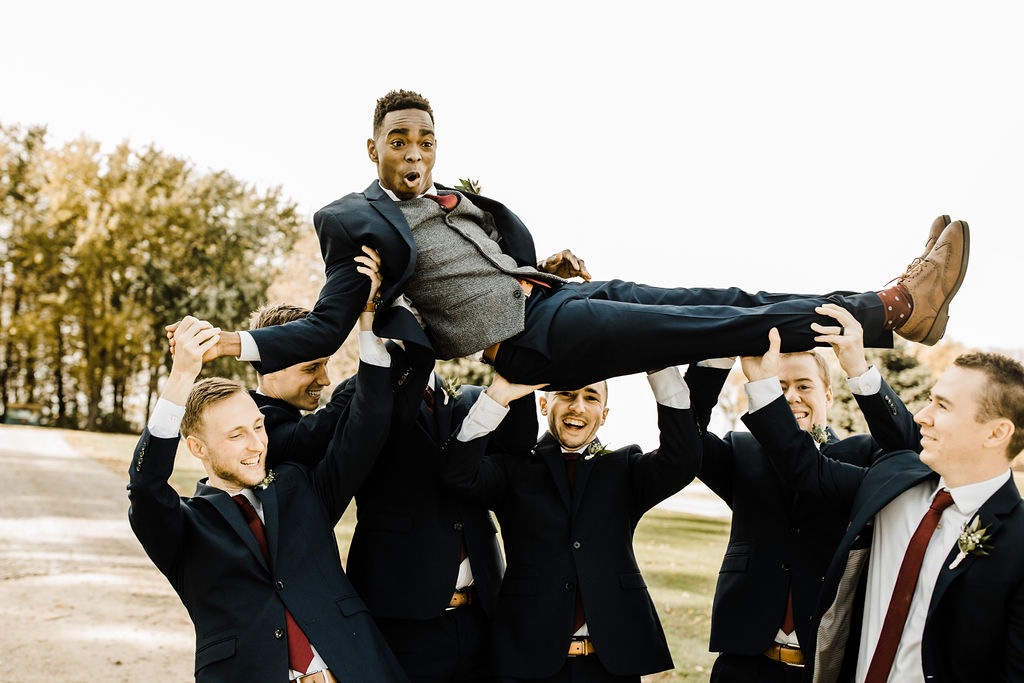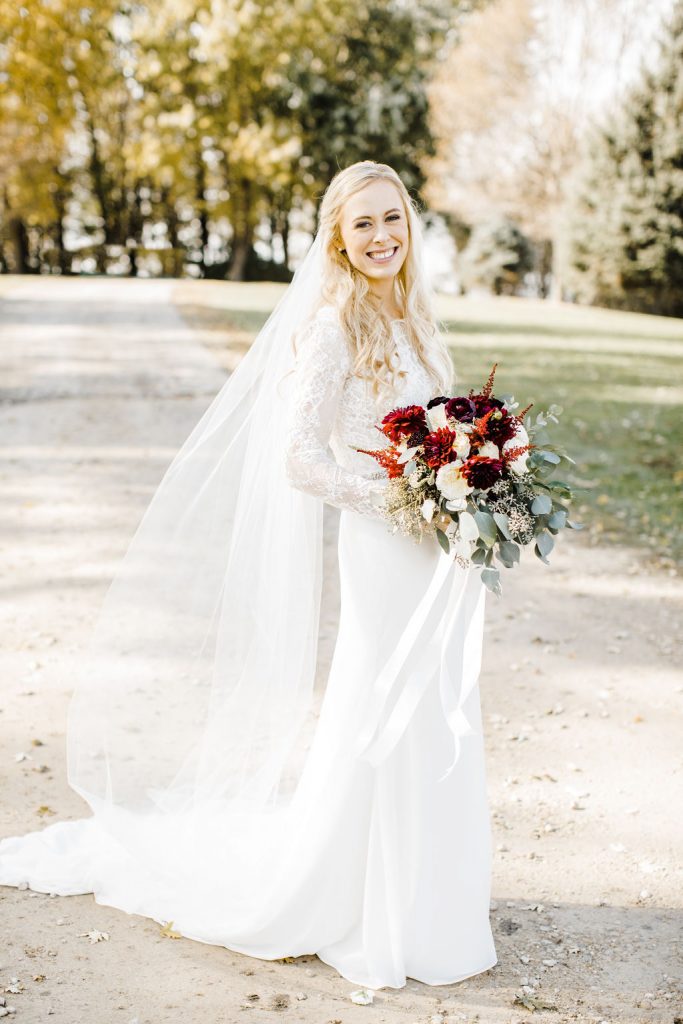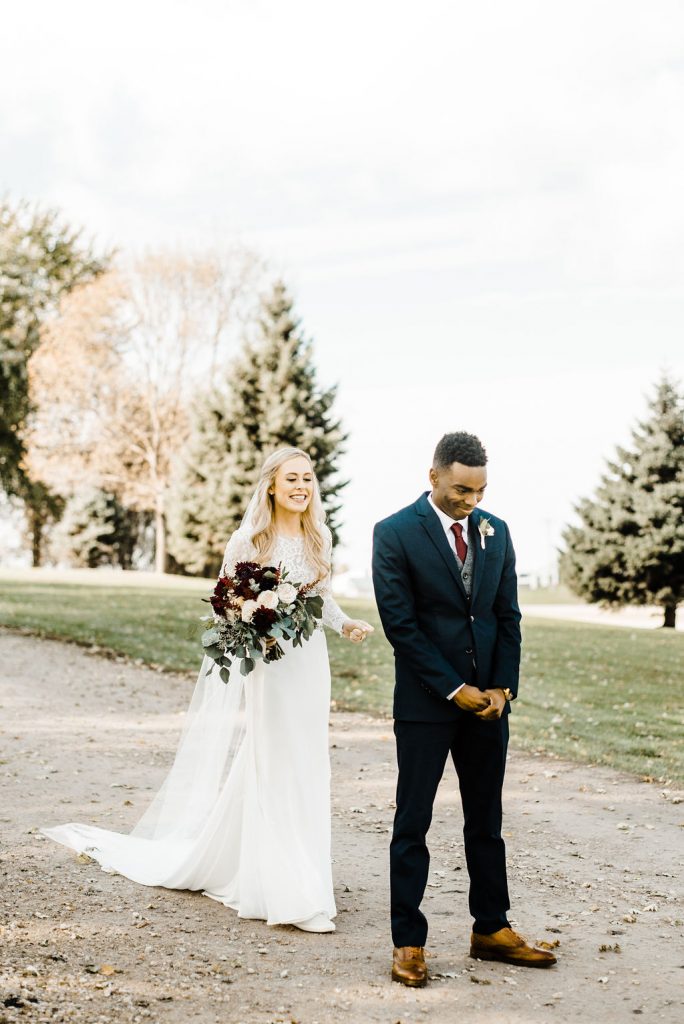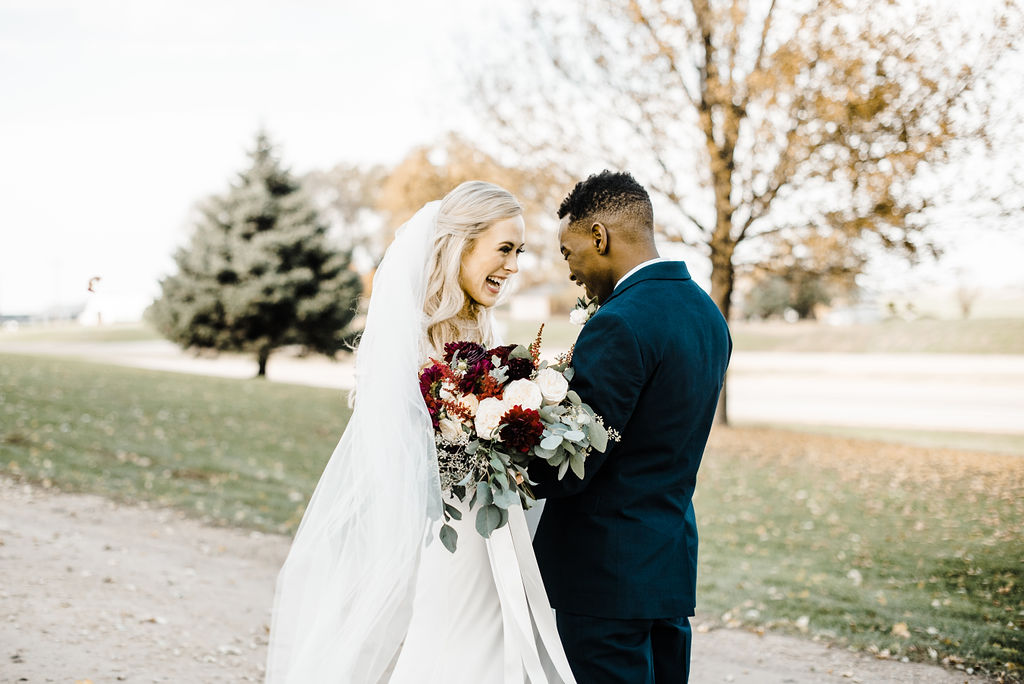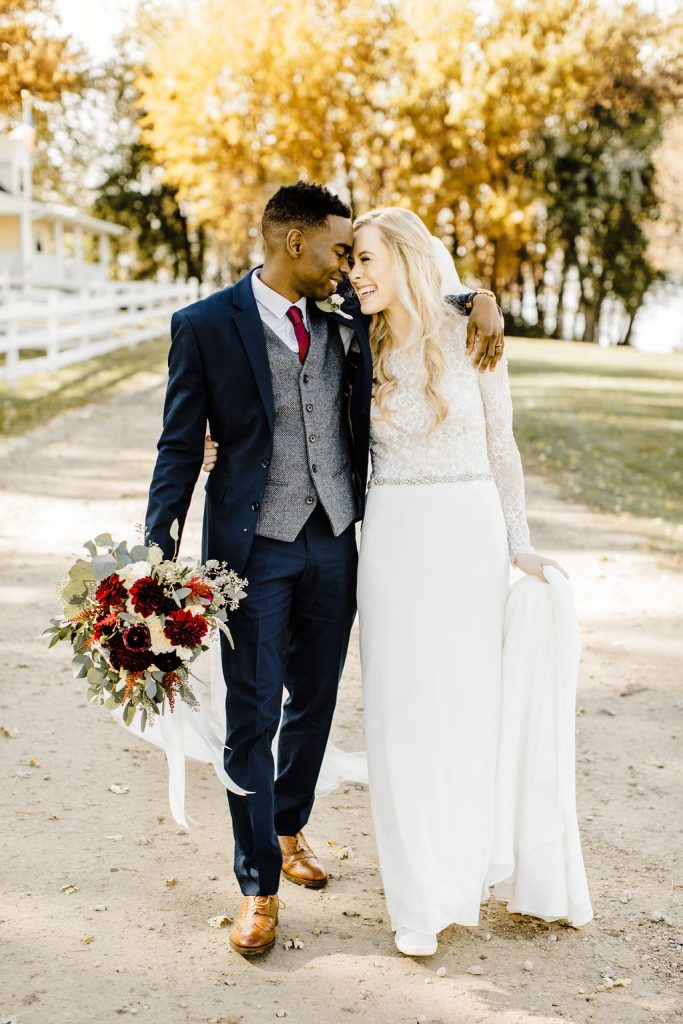 I surprised Nathaniel by walking down the aisle to our song "Tell Her You Love Her" by Echosmith (the same one Nathaniel played while he proposed). That personal touch made a huge impact on our wedding day being romantic and timeless. The ceremony was full of smiling and so many happy tears. For the reception area, we wanted our guests to feel cozy and relaxed so we kept the pavilion simple with bunches of greenery, gold accent décor, lots of candles, and of course we had the fireplace on.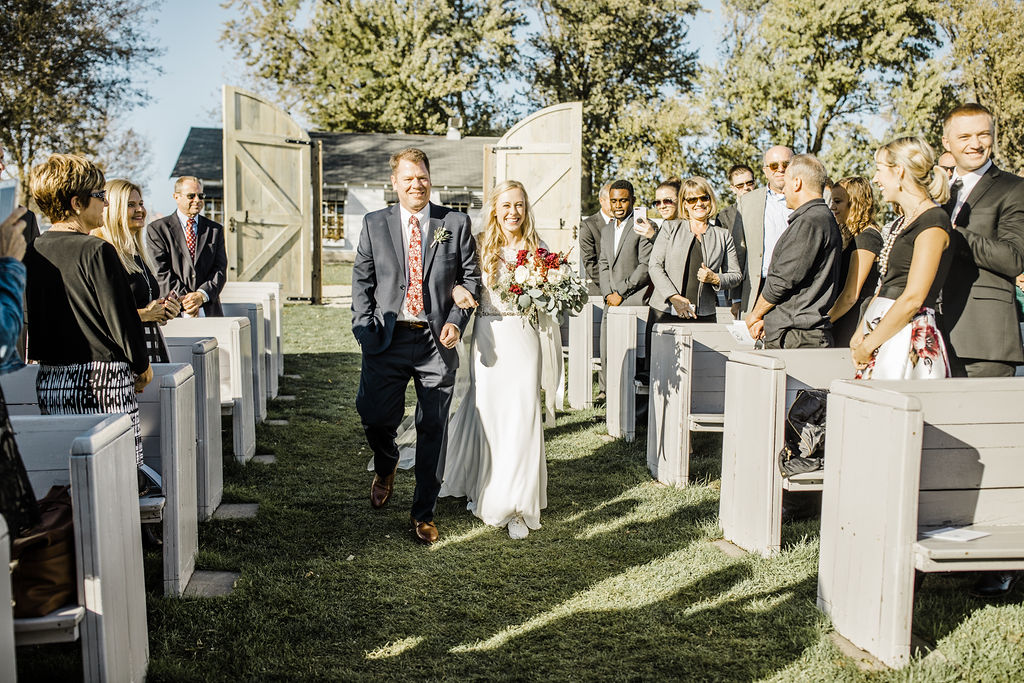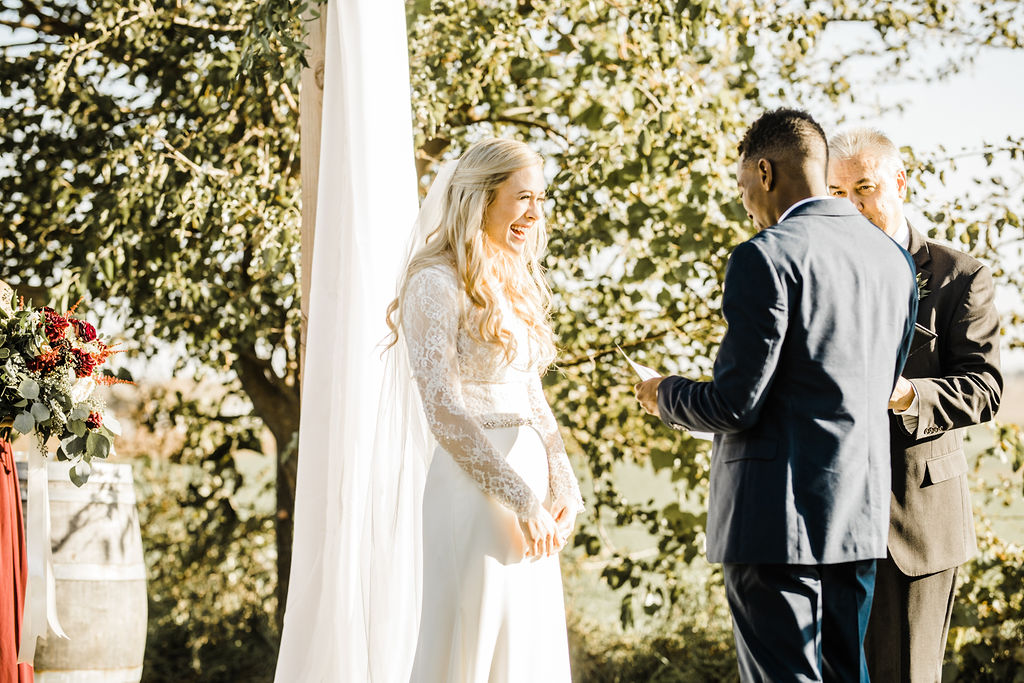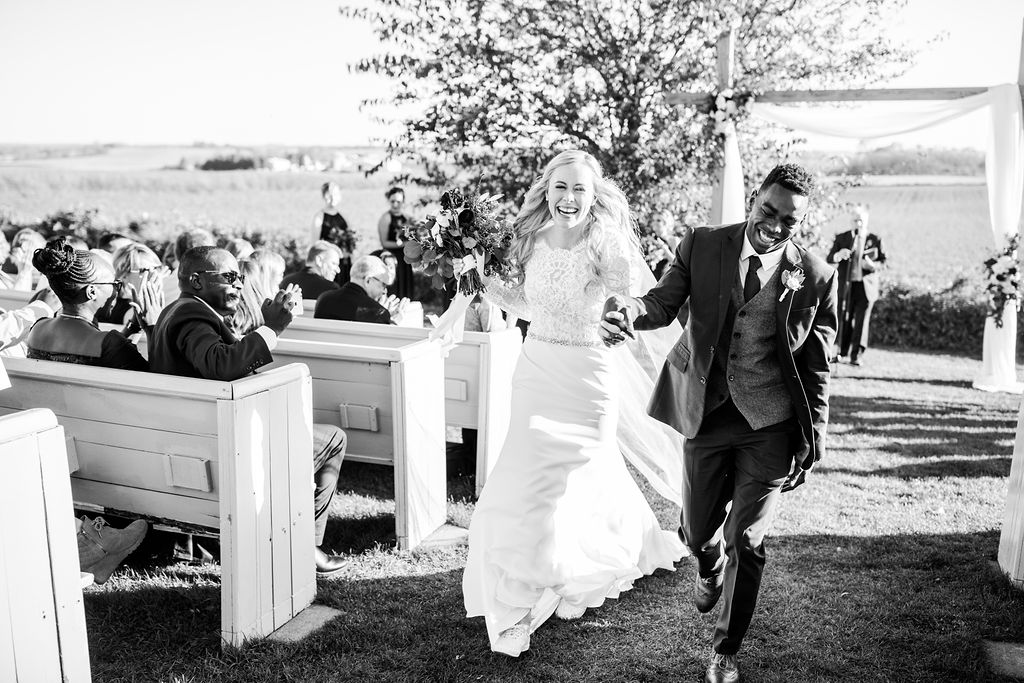 Before the reception got started, my new husband and I snuck off to capture these dreamy sunset photos. We both agreed the sunset photo session was our favorite part of the whole day. We were able to take a moment to soak in that WE ARE MARRIED and just enjoy a little alone time to twirl around in the sunset and play with the giant Mr. & Mrs. balloons!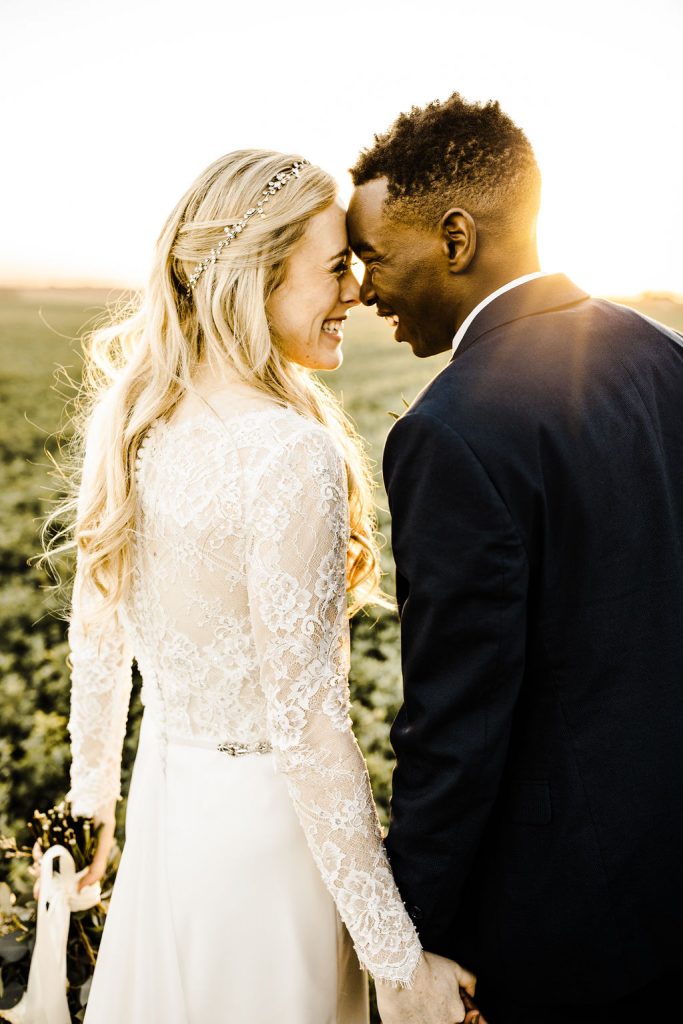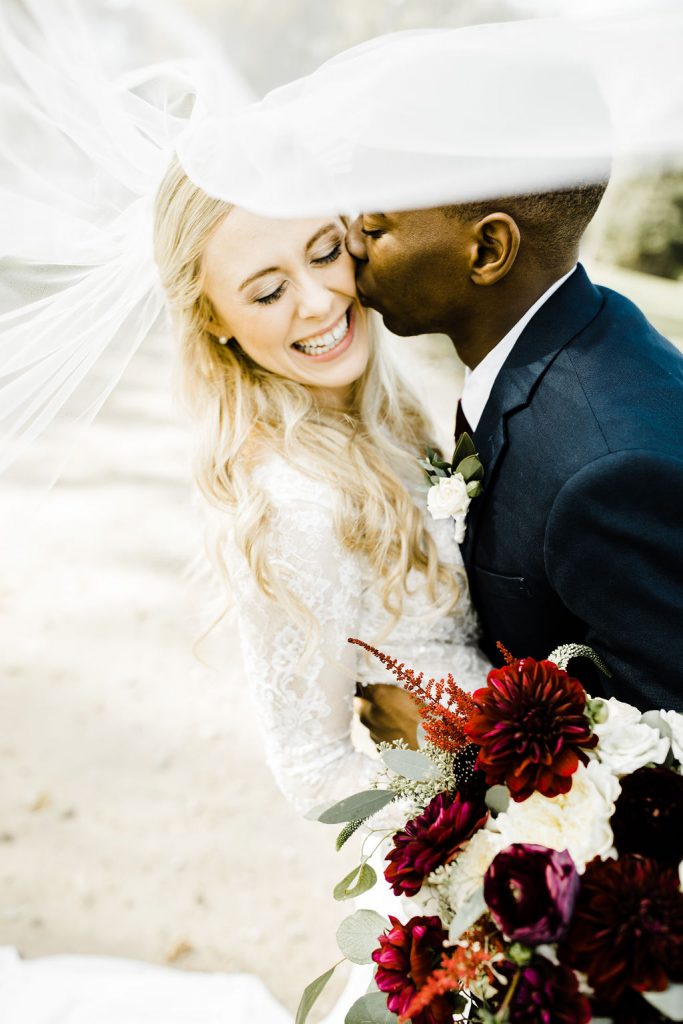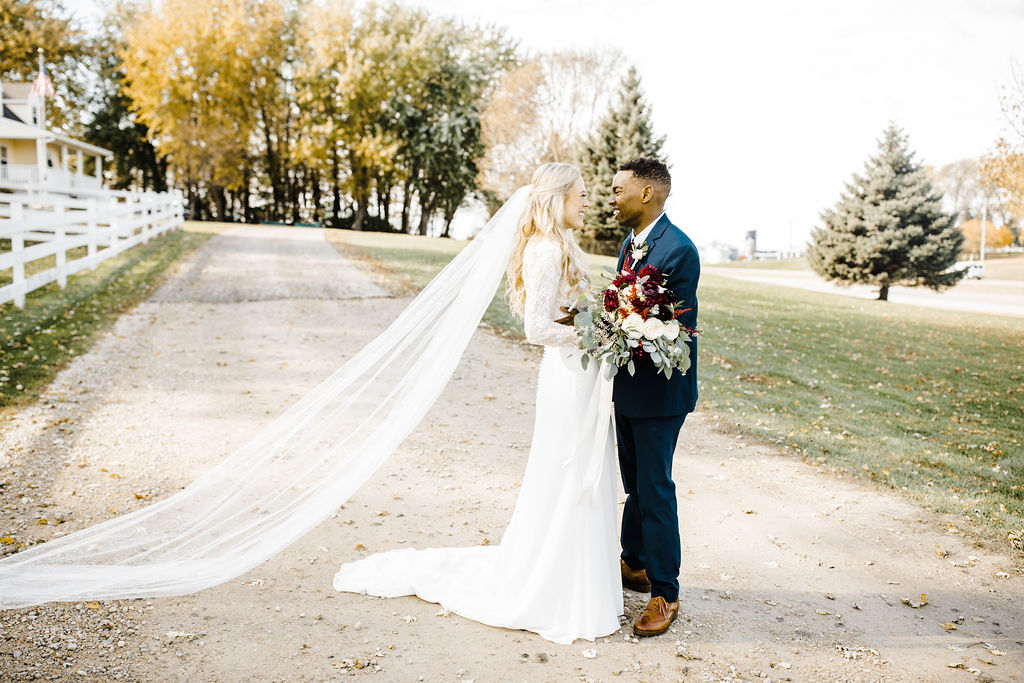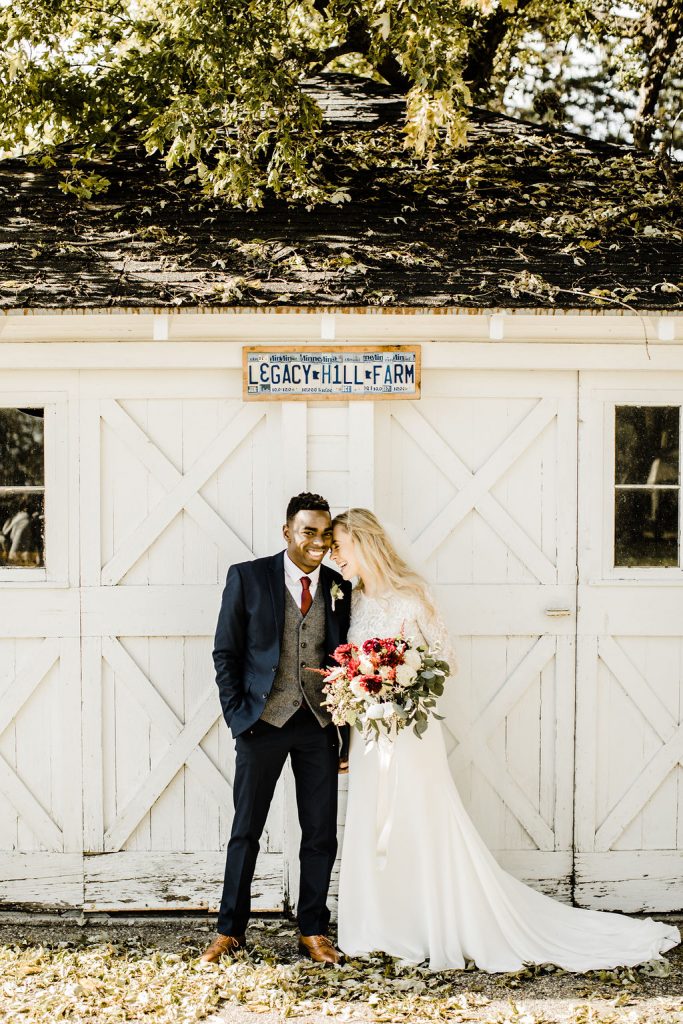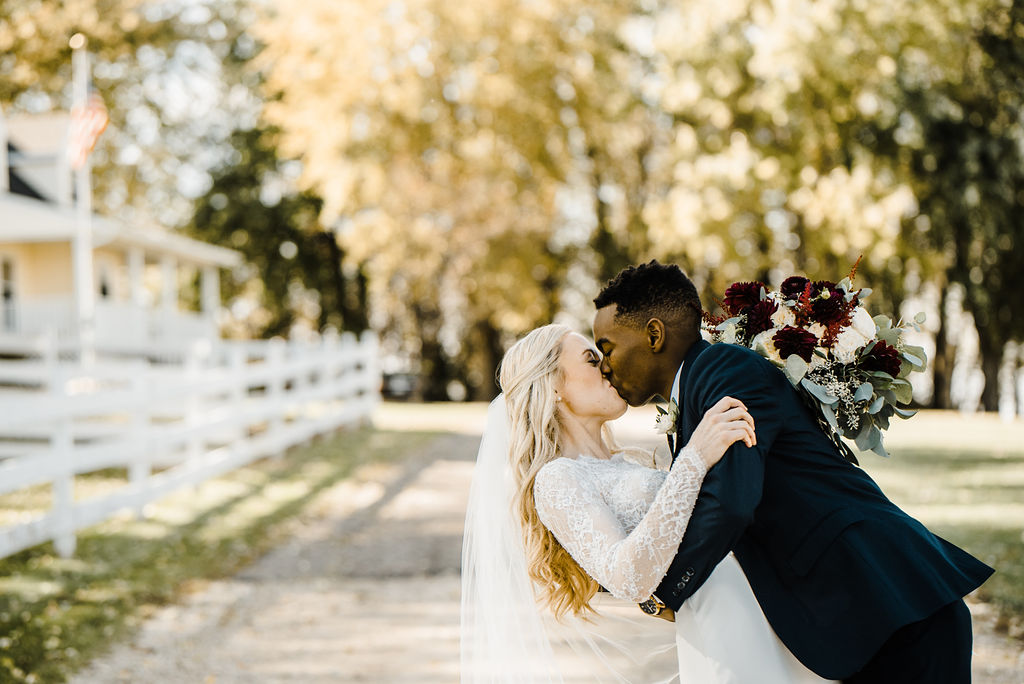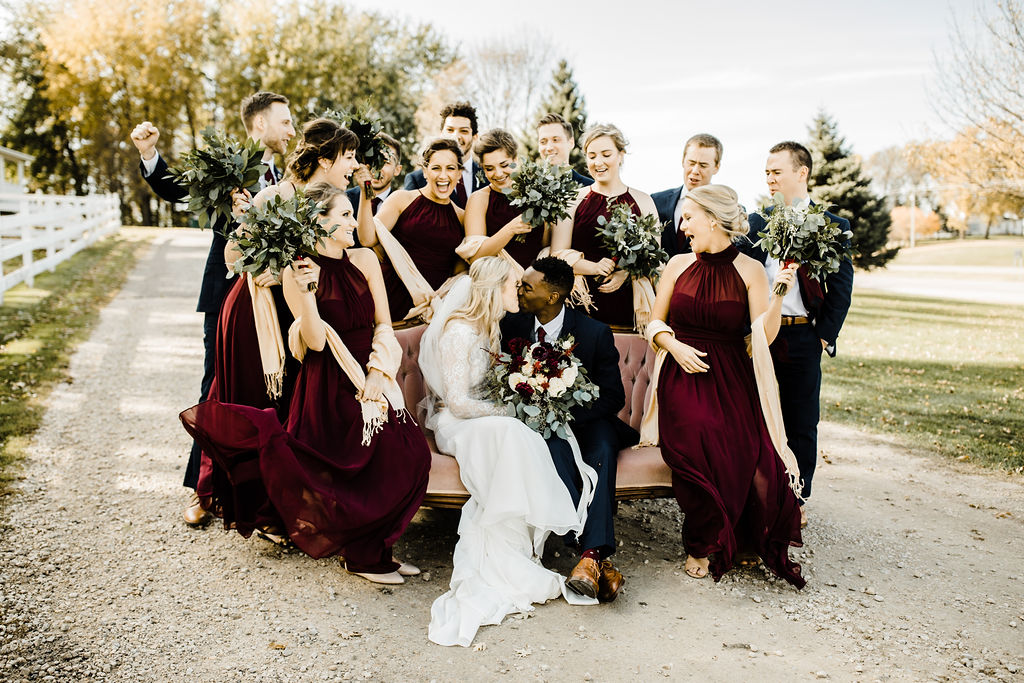 The Reception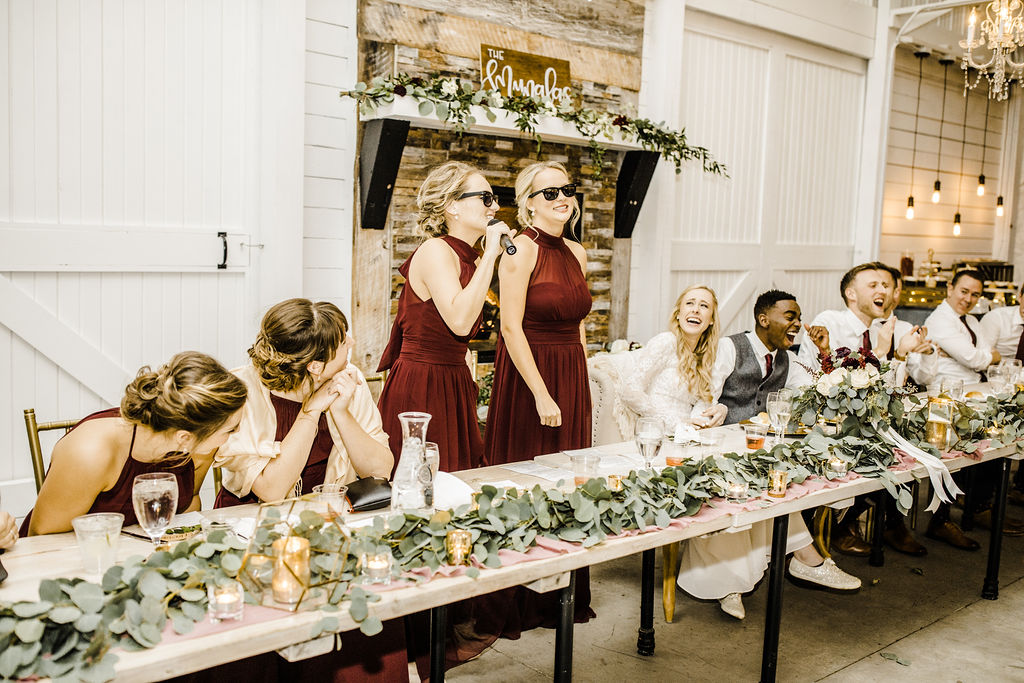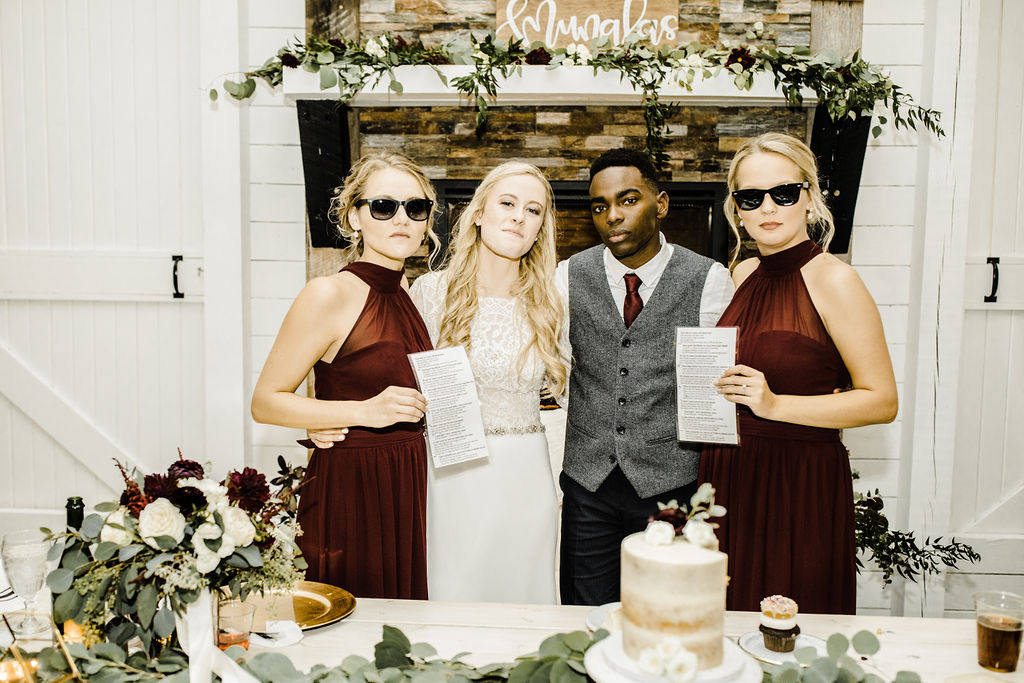 My two maids of honor kicked off the reception by doing a surprise rap!! They memorized the entire rap and didn't miss a beat! We opted out of traditional wedding cake for our desserts and our bakery created a custom treat by putting donuts on top of cupcakes, because who doesn't want desserts stacked on top of each other? After consuming an abundance of sugar we danced the night away with our loved ones and ended the night with the perfect sparkler send off!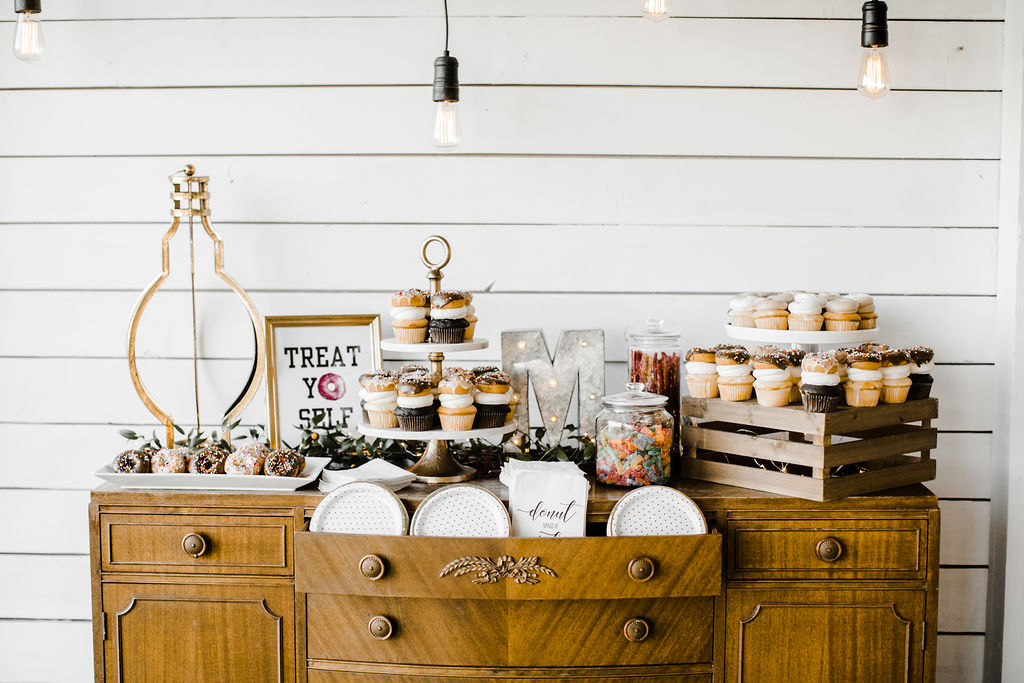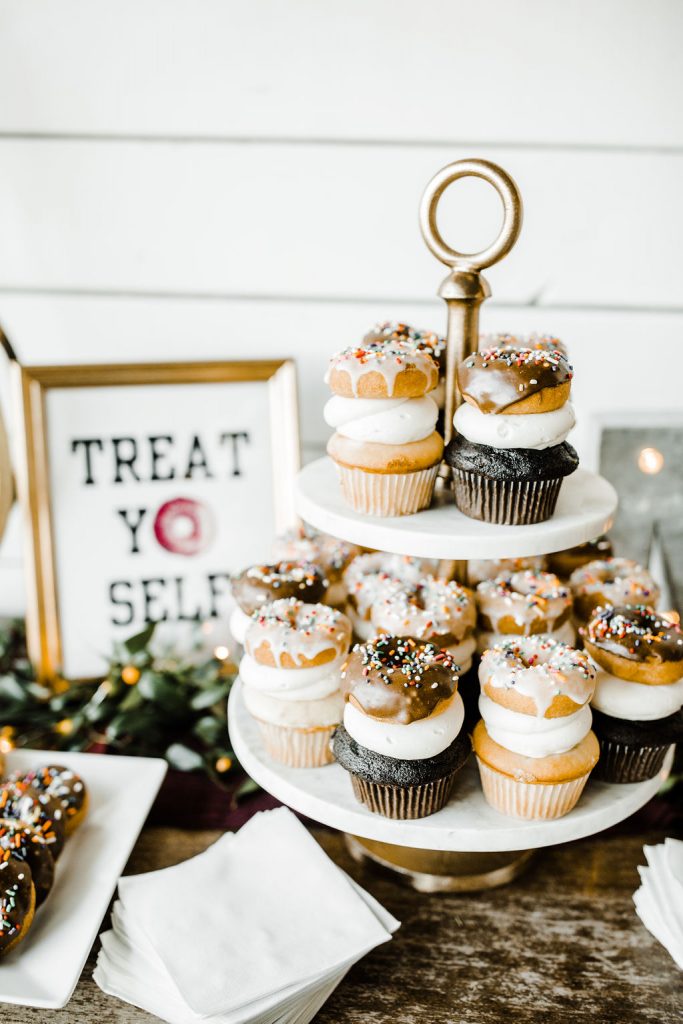 DETAILS
My something borrowed was my mom's pearl earrings, something blue was the inside of my sparkly Kate Spade shoes, something old was a hanky with a piece of my mom and grandma's wedding dress sewn onto it, and something new was my dress!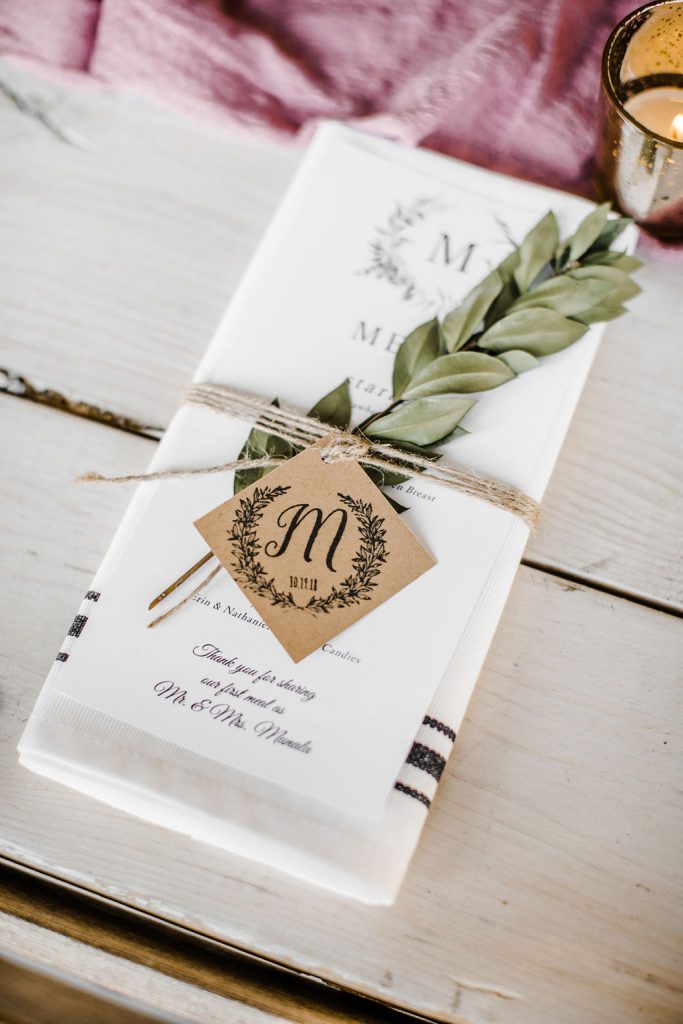 The ring box in the pictures was the same ring box my dad used to propose to my mom and they passed it along to Nathaniel to use when he proposed to me. Nathaniel and I plan to pass this box on to our children to use as well!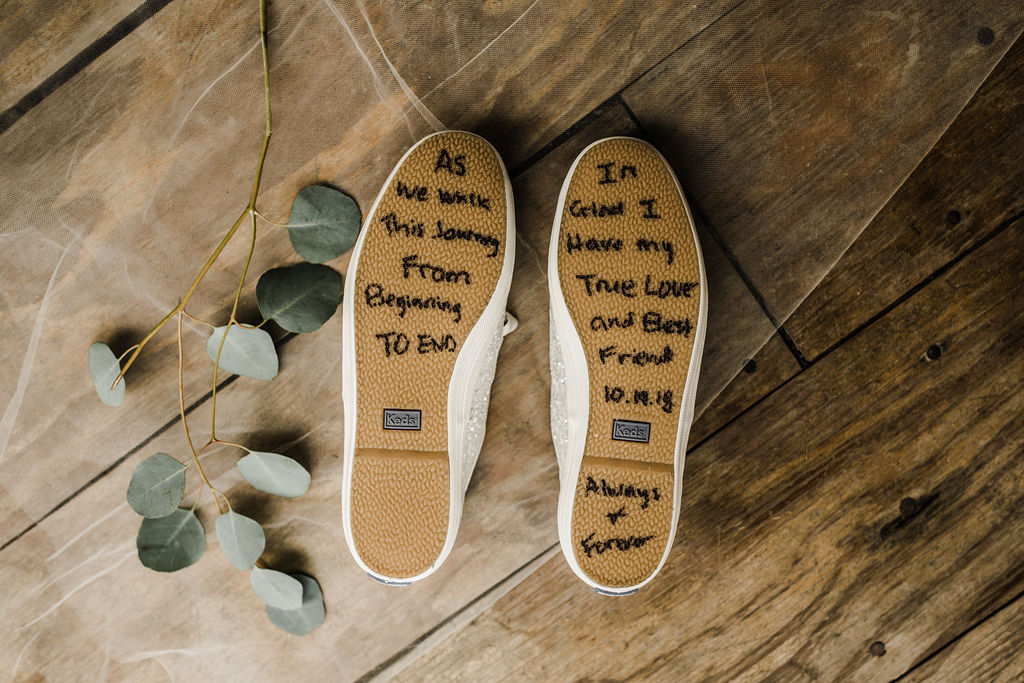 Nathaniel surprised me by writing a message on the bottom of my shoes it says, "As we walk this journey from beginning to end I'm glad I have my true love and best friend 10.19.18, Always & Forever." Again, it's the personal touches that create a romantic and timeless wedding!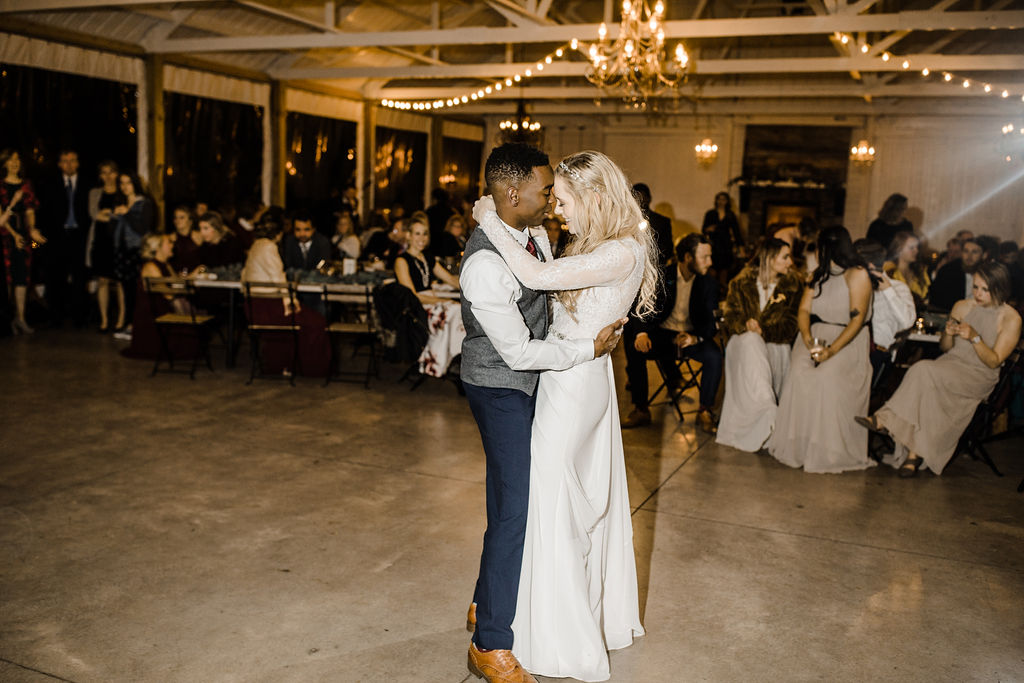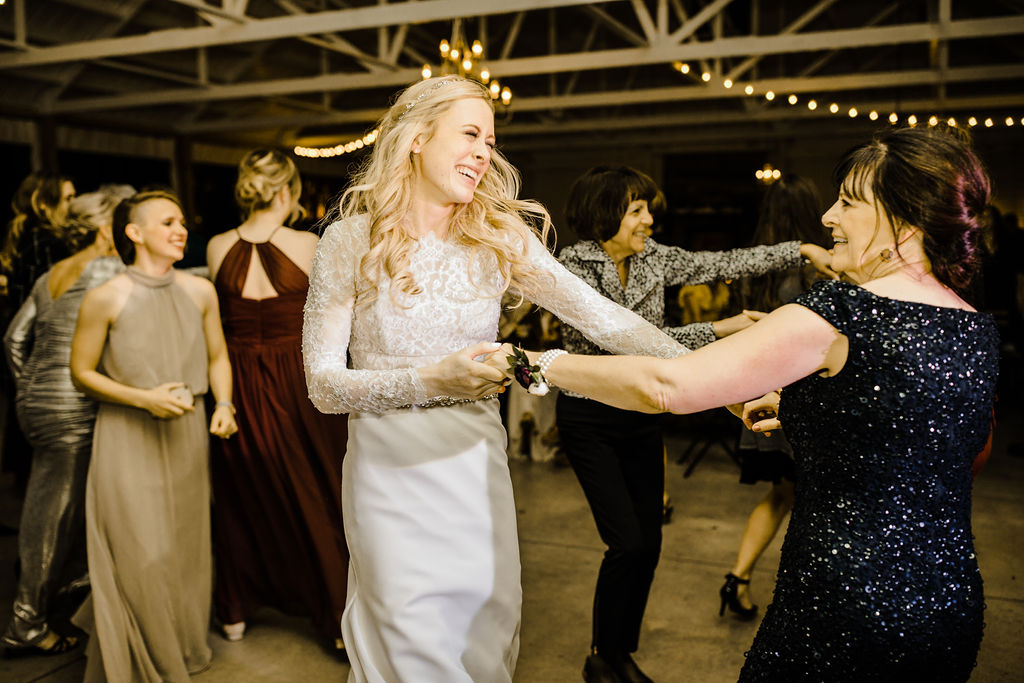 In addition to a father-daughter dance, I did a non-traditional mother-daughter dance where we danced to the Friends theme song like we used to do when I was little! We invited all the mother daughters up to dance with us as well!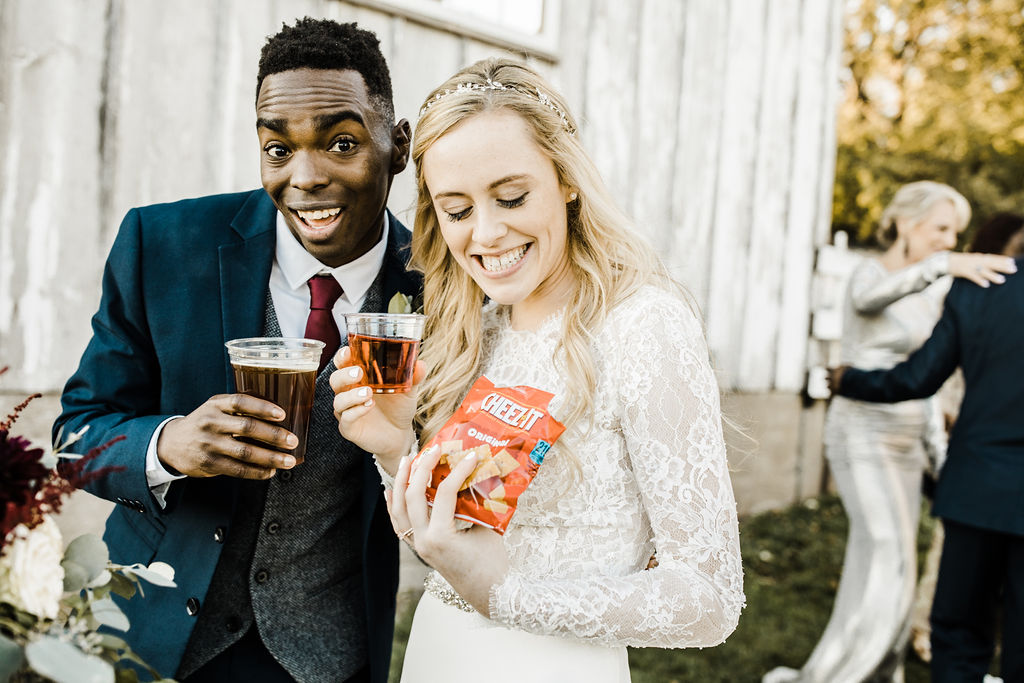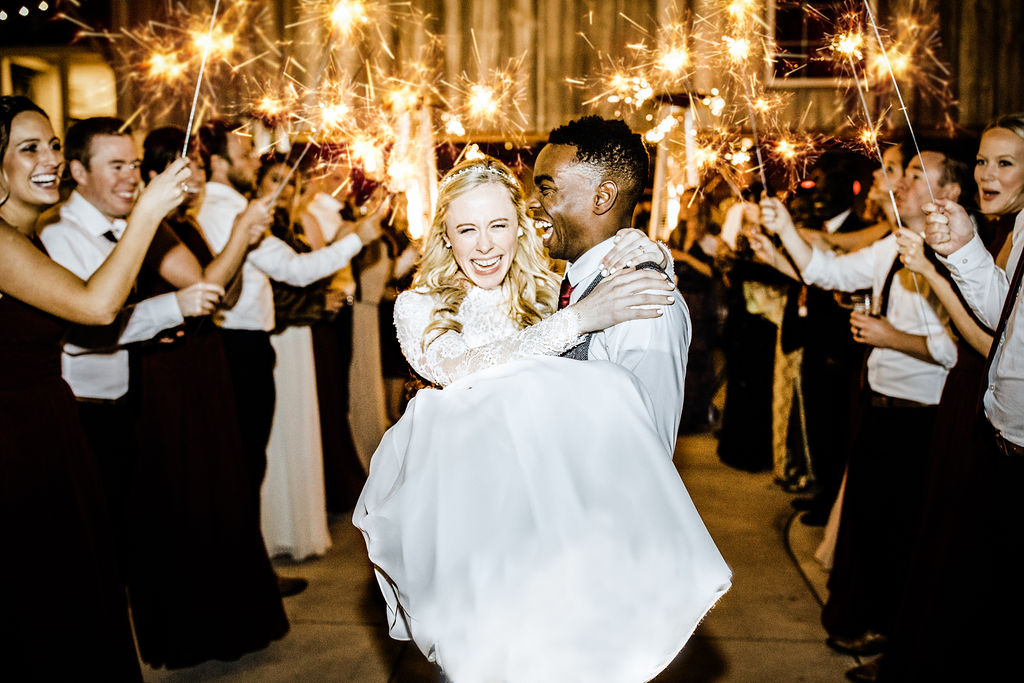 Is that not the cutest? We LOVE all the personal touches in this wedding! If you want more inspiration or ideas from other brides, join our private Facebook group for brides across the country, called Forever Brides!
If you love this wedding, check out this real wedding, Summer Boho Barn Wedding with Personal Touches.
---
photographer // Erin Rae Photography
venue // Legacy Hill Farm
videographer // Harvest Film Co.
florist // Sadie's Couture Floral
hair + makeup // River Blu Salon
bakery // Hanisch Bakery
bridal dress // Che Bella
catering // Apples 2 Apples
rental + day of coordinating // Hello Wildflower