Styling & Photography by Parsell Photography
For a while now I have been wanting to put together a styled shoot that was outside in the Minnesota snow and in the woods. Something quiet, beautiful, serene and romantic. Gathering a team we put this idea to fruition in mid-January 2020. We shot it in my backyard in Forest Lake, Minnesota in about 20 degree weather.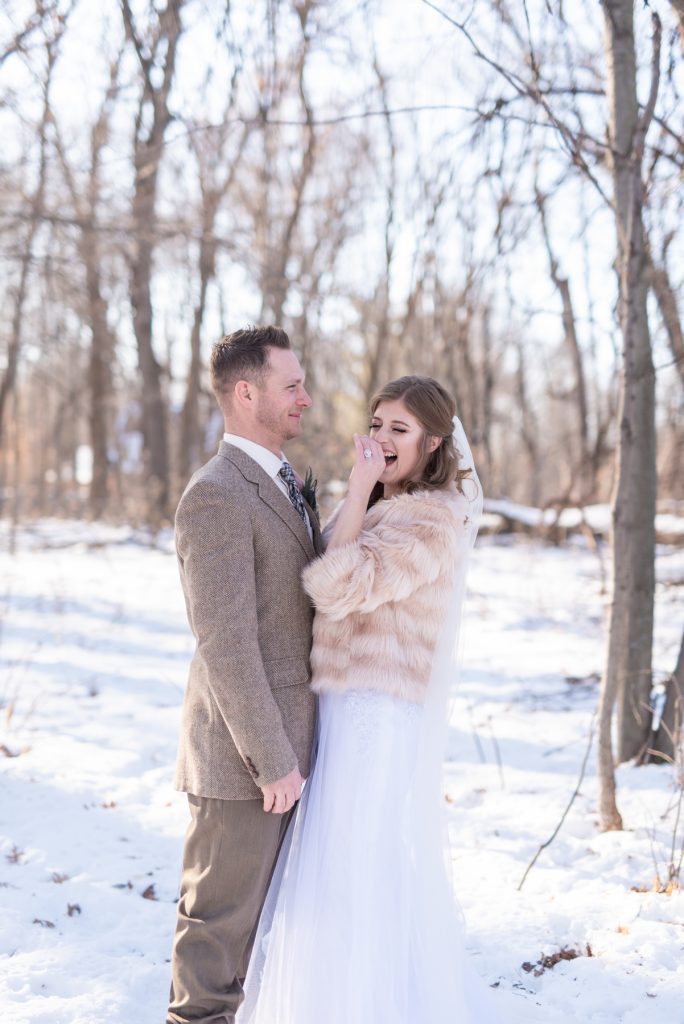 First I found my Bride, Gina, an absolutely beautiful girl inside and out that I met at work. She was up for anything and brought her winter boots to go trek in the snow. She even tried on five dresses for us to vote on which one would be the best for the shoot and her body. Then for her Groom, my good friend Andy stepped in. He brought his favorite MN beer, Grain Belt Nordeast, which also made an appearance in the shoot.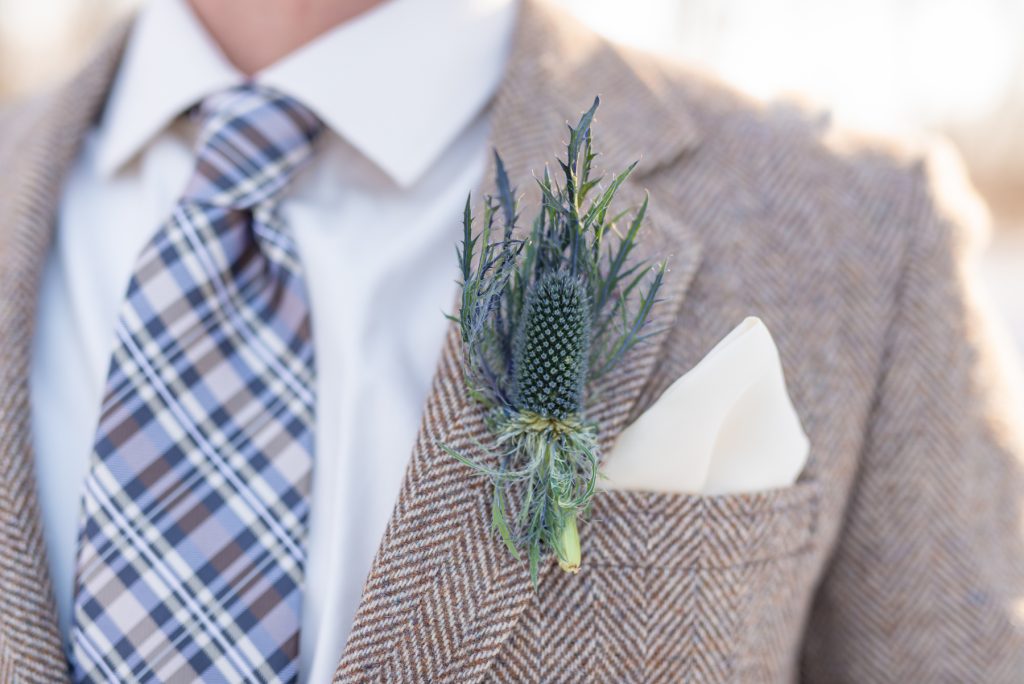 The amazing vendors I worked with were Chelsea who made the cake, Candace who did the flowers, Wendy who designed the stationery, and Britteny who did the bride's hair & makeup. We worked together to create a look that featured golds, greens and neutrals. The stationery had gold flecks and the cake had a green velvet bow around the base along with delicate details. The large bouquet had stunning flowers with pinecones and some of the same flowers were used for the cake topper and boutonniere. Makeup was clean and soft with a shimmer around her eyes and a matte lip.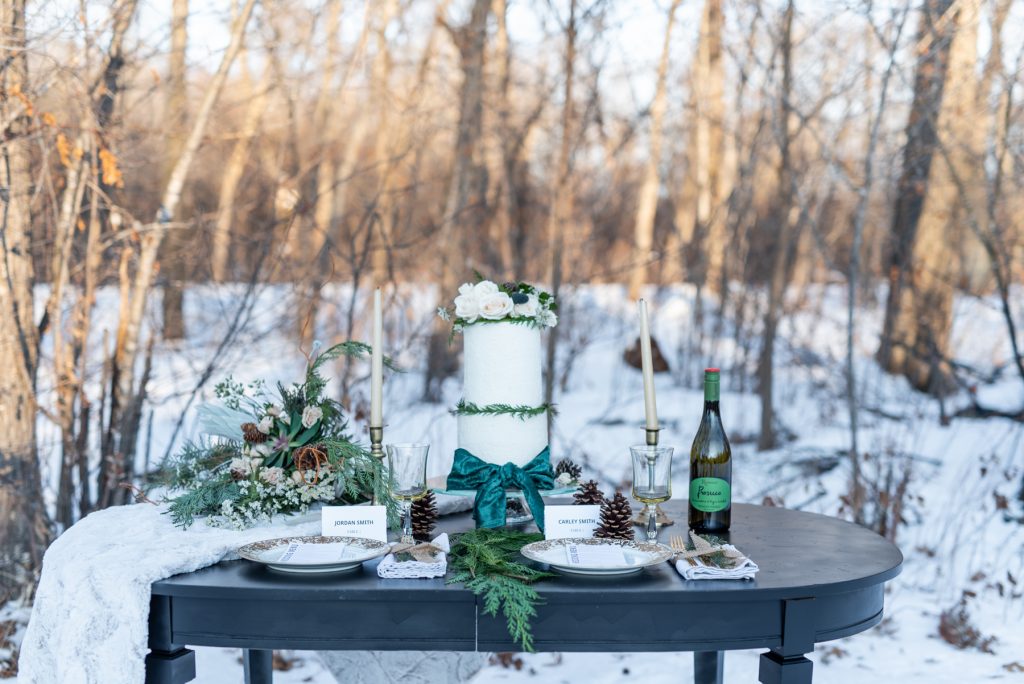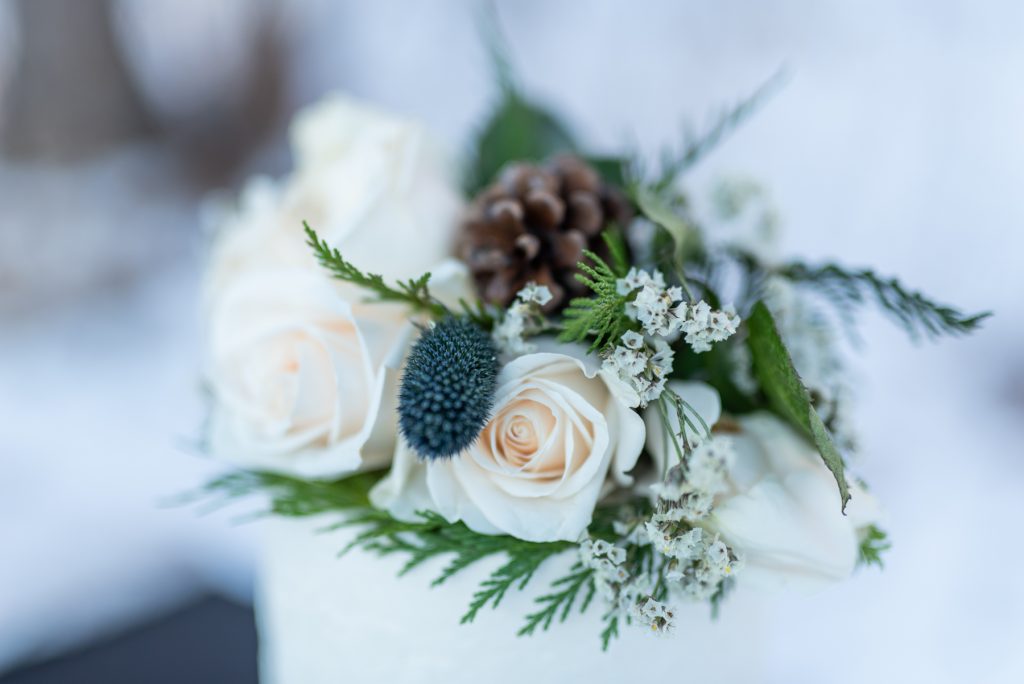 A couple personal touches I added to the shoot were on the tablescape. The gold wine glasses were my Mother's that she purchased back in 1975 before she was married. She loved them and knew she wanted to use them at her future family table one day. The gold flatware was a bridal shower gift to me in 2015 from my Grandmother who has since passed away. And then the white plates with the gold trim were a surprise we found in our attic. After eight years of living in our house, we were cleaning out the attic and found a box of dishes wrapped in newspaper dated back to 1969. They are now a staple for special occasions, like a styled shoot.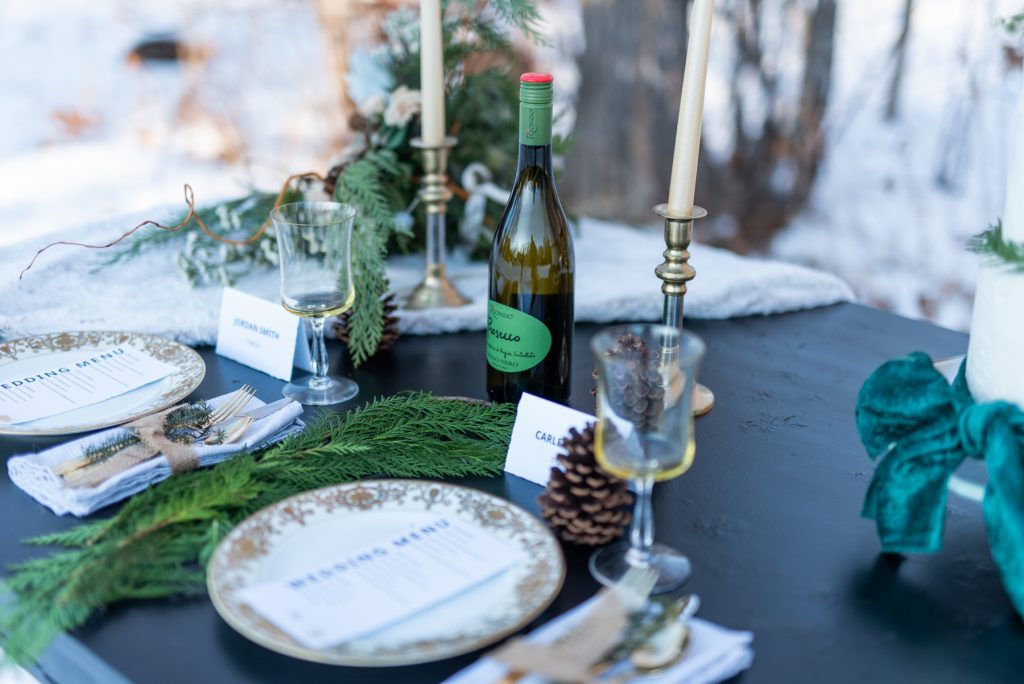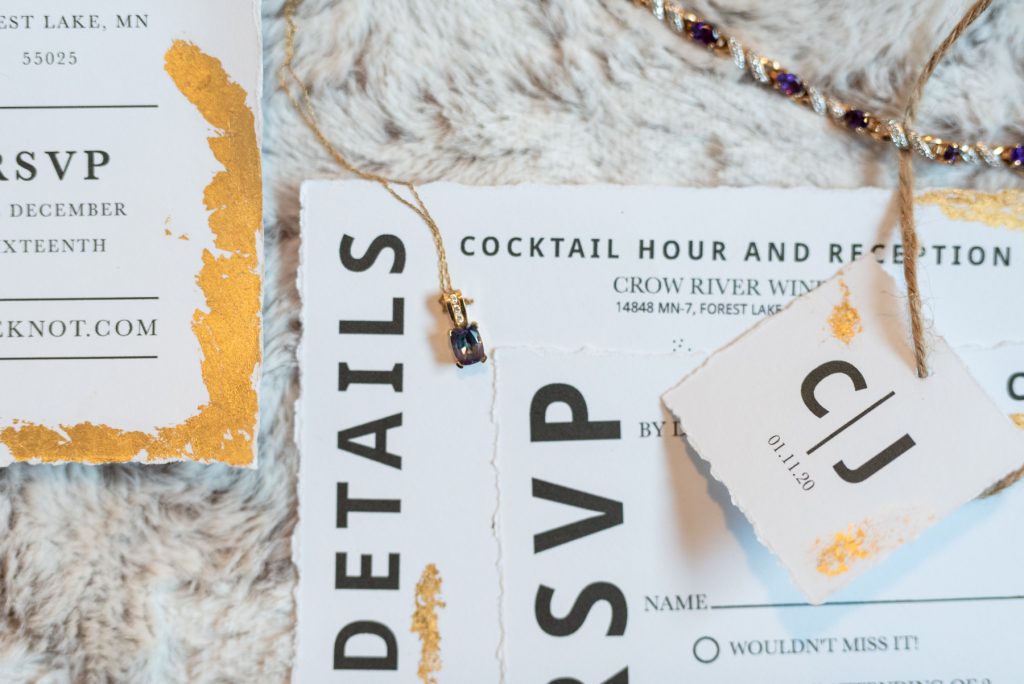 Us girls had such a fun time getting ready before the shoot. We sipped on wine and snacks and bounced ideas off of each other. I can't tell you how much I love collaborating with other creatives in the industry and sharing stories, laughs and ideas.
Photography by Parsell Photography
Cake by Hey There, Cupcake
Flowers by 651 Studio & Floral Design
Stationery by WS Design Co
Makeup by Peach'd