What's not to love about an outdoor or backyard-style wedding? They're intimate, convenient, and often a budget-friendly option. As the warmer months are approaching we've rounded up 19 ideas for an outdoor wedding to get you inspired to start planning your dream day!
1. Embrace Your Surroundings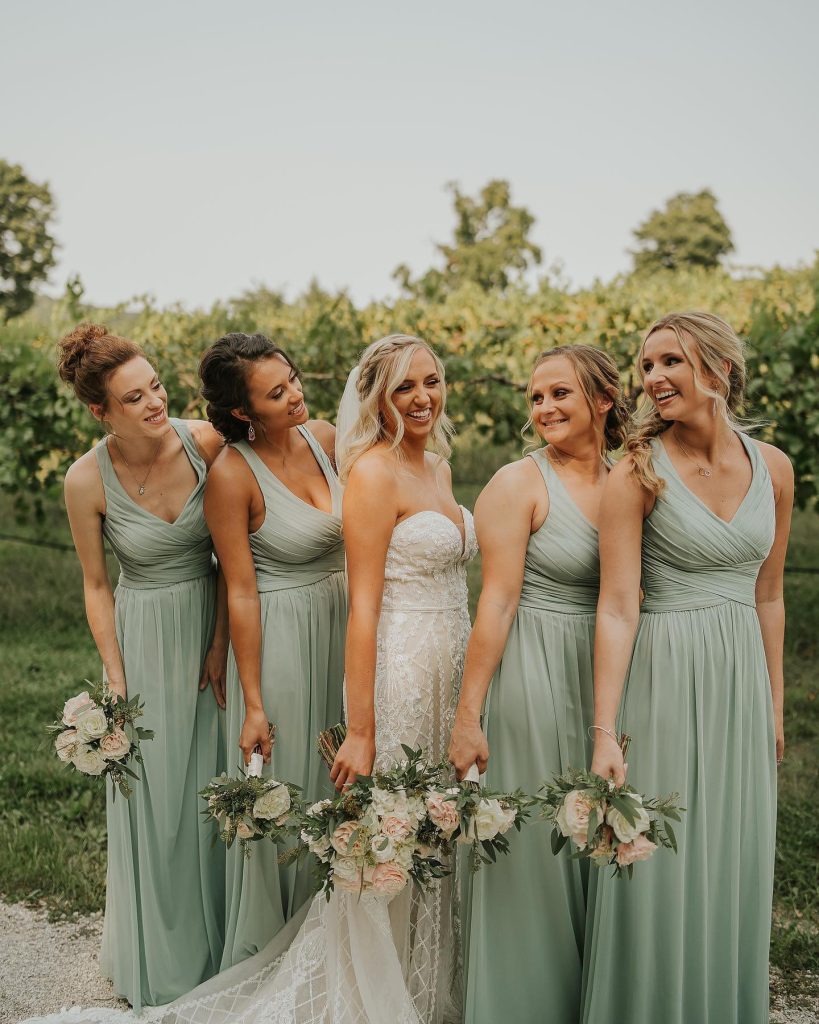 Take full advantage of the nature surrounding you on your wedding day! Choose bridesmaid colors that will complement the hues of the season for a picture-perfect moment. You can even incorporate those same colors into your decor and florals for a cohesive look.
2. Have An Outdoor Dance Floor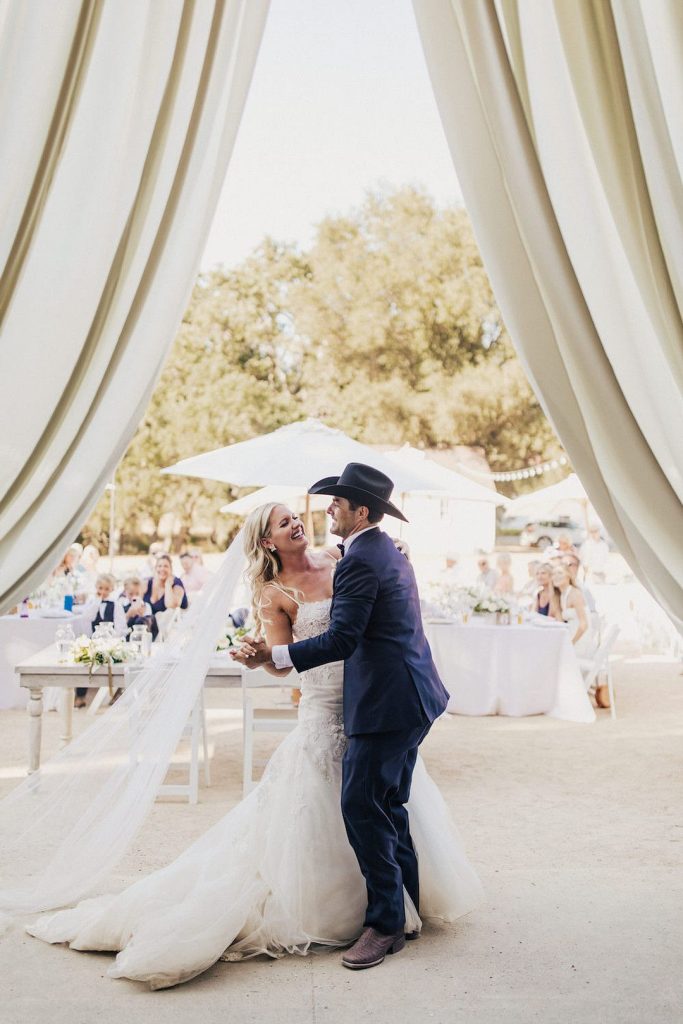 Create a dance floor that works with your outdoor space. Dancing outside is so much fun and the warmer months are perfect for this type of wedding, so plan to have both your dinner and dancing outside!
3. Prepare for Weather Changes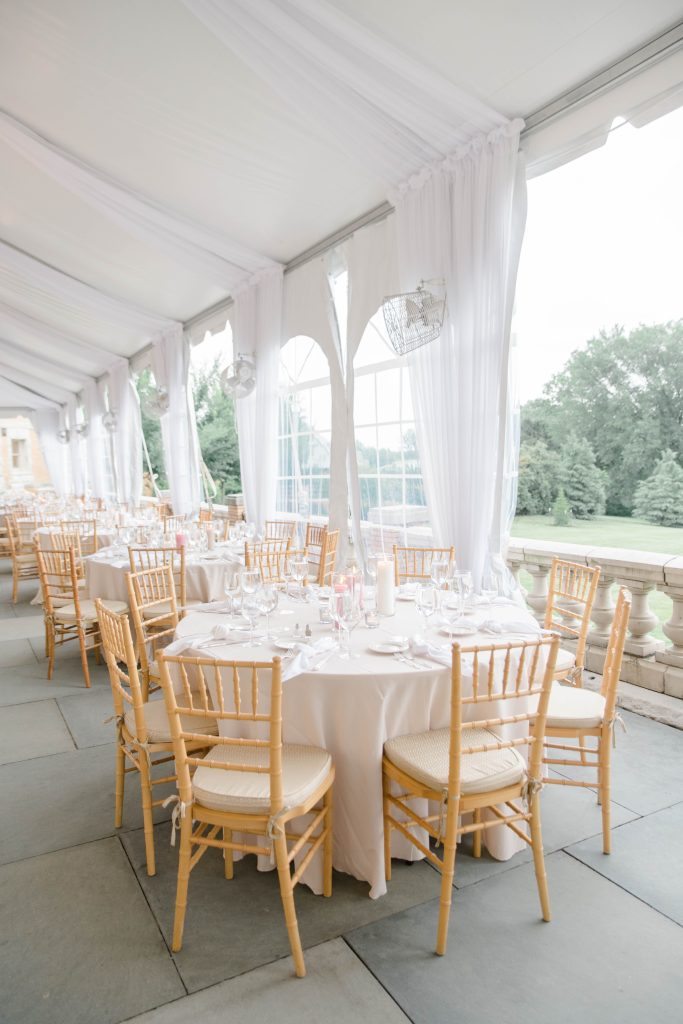 While we all hope for sunny weather on the big day, it is important to prepare for unpredictable weather conditions. For many having outdoor ceremonies and receptions that may mean having a tented area preplanned just in case!
4. Create A Drink Station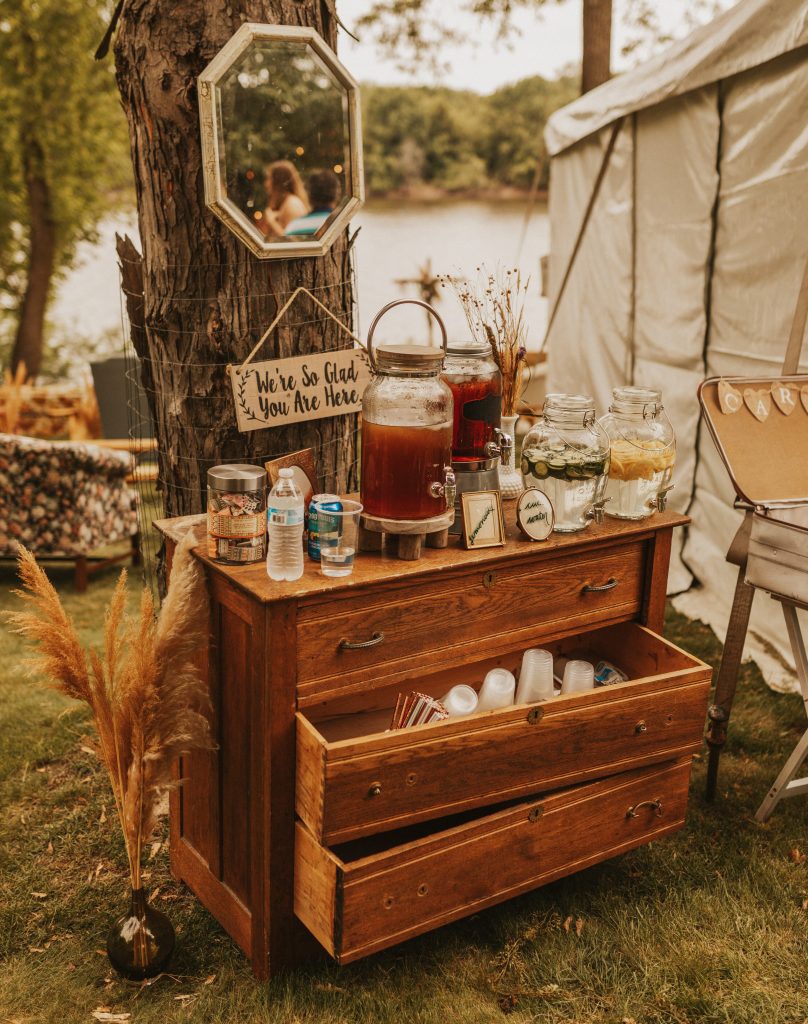 If having a full bar isn't your style, let your guests grab a drink on their own by creating an aesthetic drink station. This is the perfect spot to display a signature cocktail or easily accessible refreshments for your guests!
5. Offer S'mores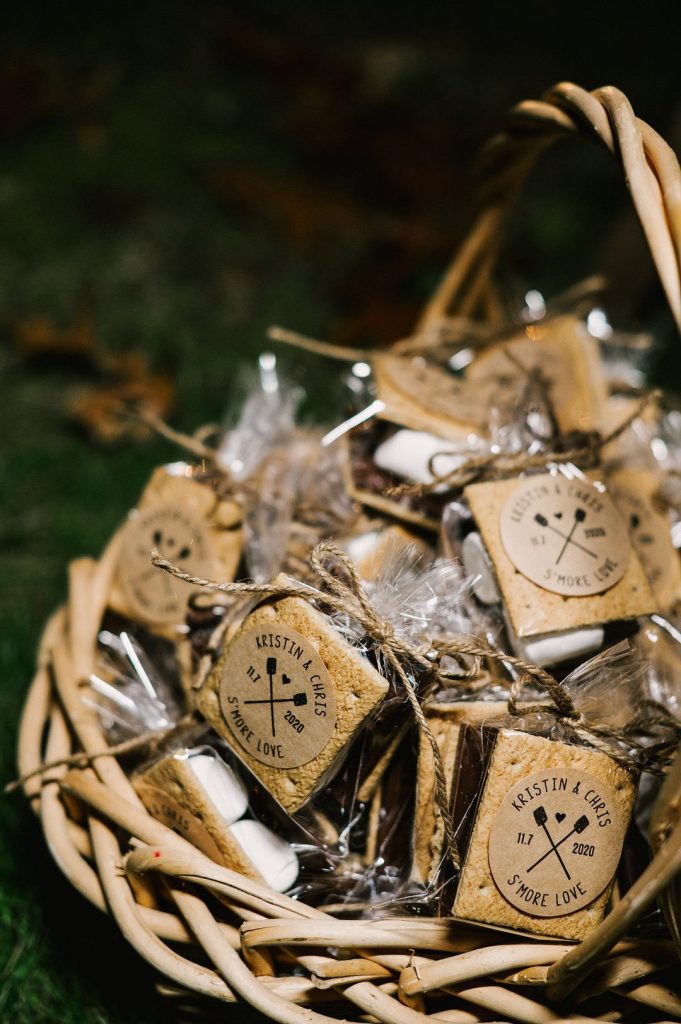 Think about offering a classic yummy treat that will be enjoyed by everyone. S'mores are an ideal option for an intimate backyard or barn wedding. You can even personalize and gift them as wedding favors!
6. Use A Ceremony Backdrop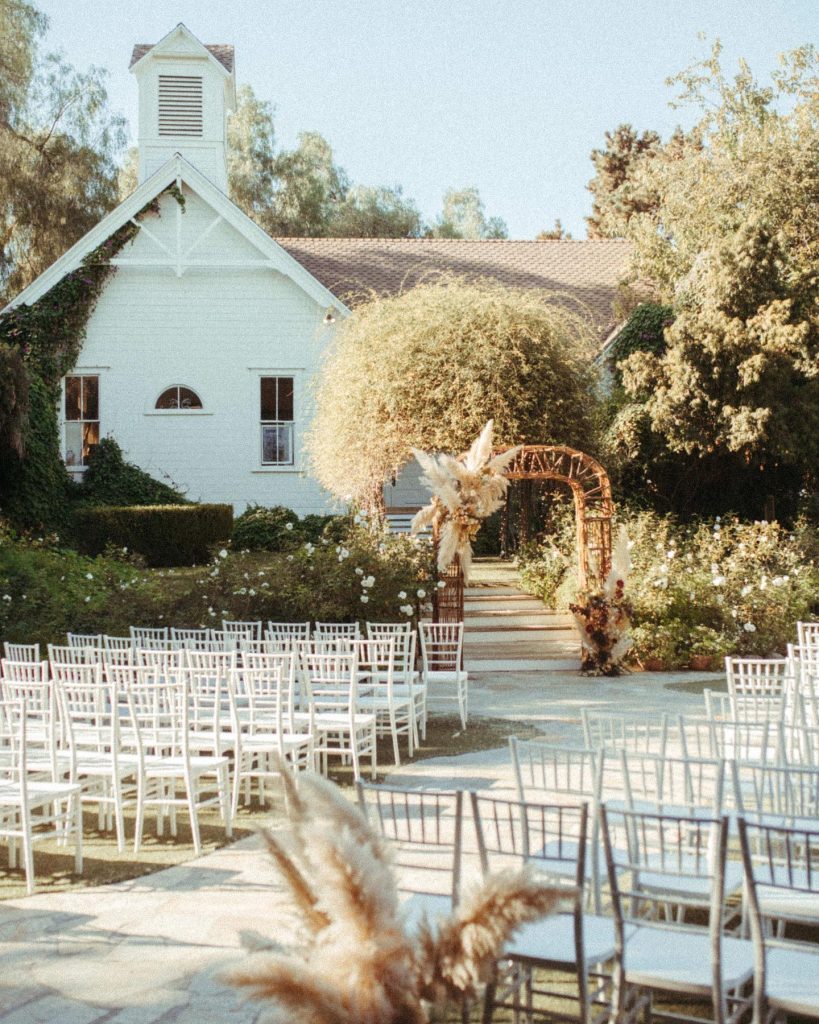 Make a statement for your ceremony by setting up a fun and unique backdrop. This decor piece will add a statement to your outdoor setting and you can even personalize or DIY this element to fit the theme of your wedding!
7. Dine Under Lights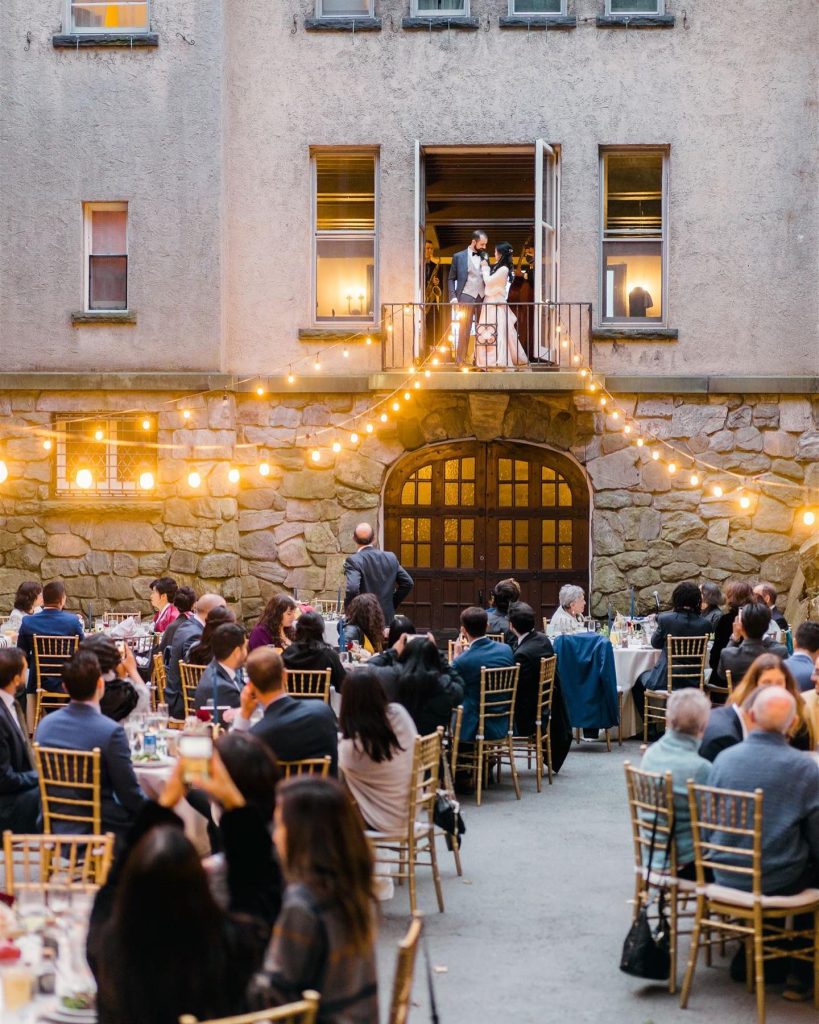 Have your dinner feast under lights for a rustic and romantic end to the perfect night. Whether you are celebrating in the woods, an open field, or in your backyard, adding twinkle lights can make all the difference and will leave your guests in awe. Plus, this is an on-trend and easy way to spice up your wedding decor.
8. Line Walkways With Lanterns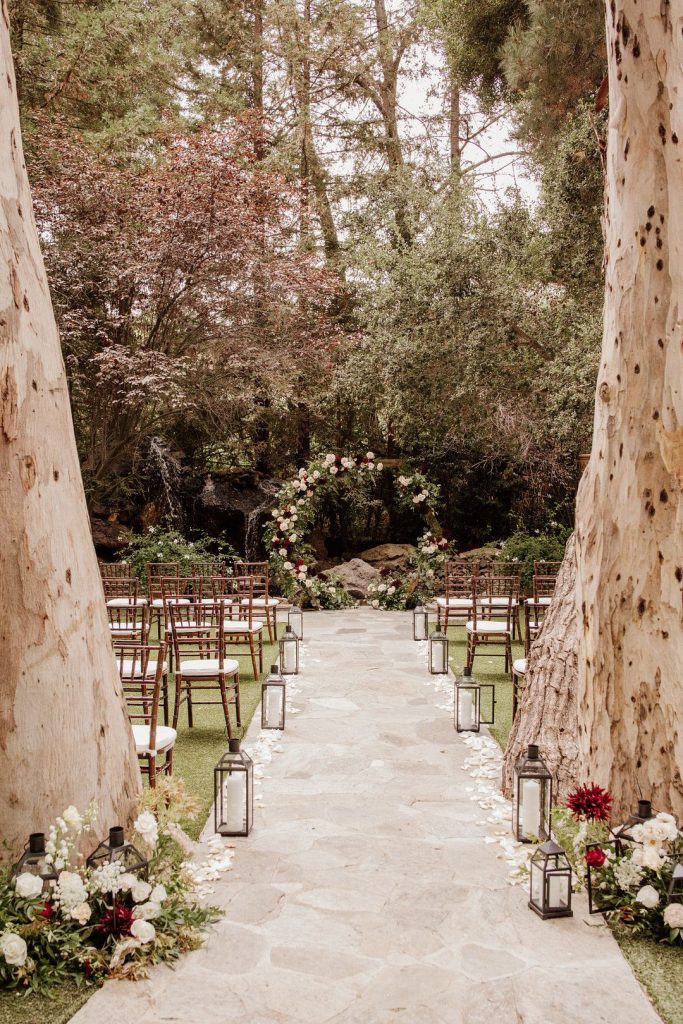 There are so many ways you can use lanterns in your wedding but we love the idea of having them line the path and walkways to your ceremony. It's a wonderful way to add to the atmosphere and it creates a statement that's both refined and rustic.
9. Create A Seating Chart Display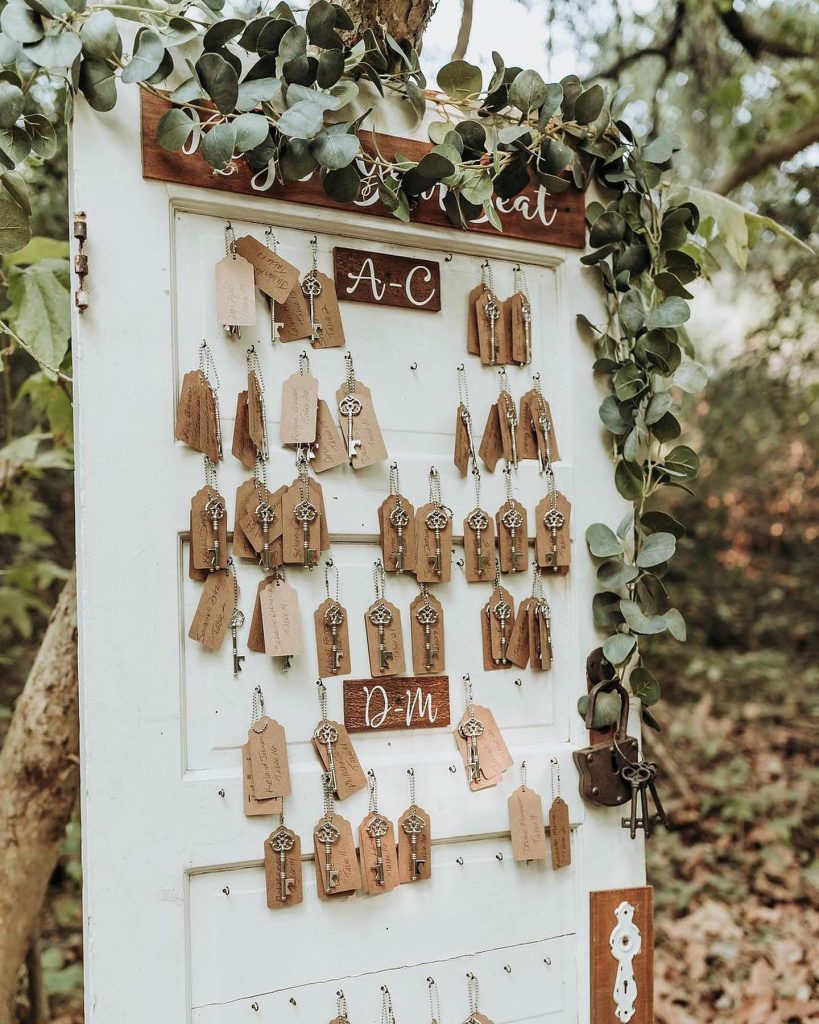 Having a seating chart for your wedding guests is key! You can get creative and display with antique furniture and florals or add a sentimental twist by displaying family wedding photos that go back generations.
10. Make The Outdoors Look Like Indoors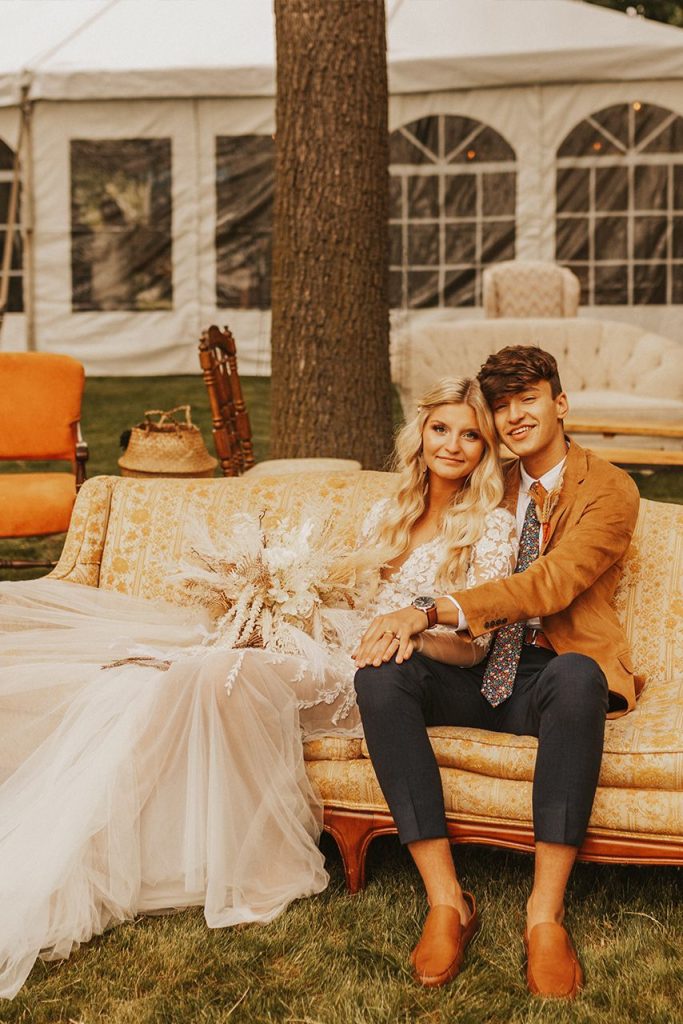 We love the idea of bringing aspects of the indoors to your outdoor wedding because you get the best of both worlds! You get to decorate your ceremony and reception space with all of your favorite rustic pieces against a backdrop of natural beauty.
11. Offer Blankets For Cold Nights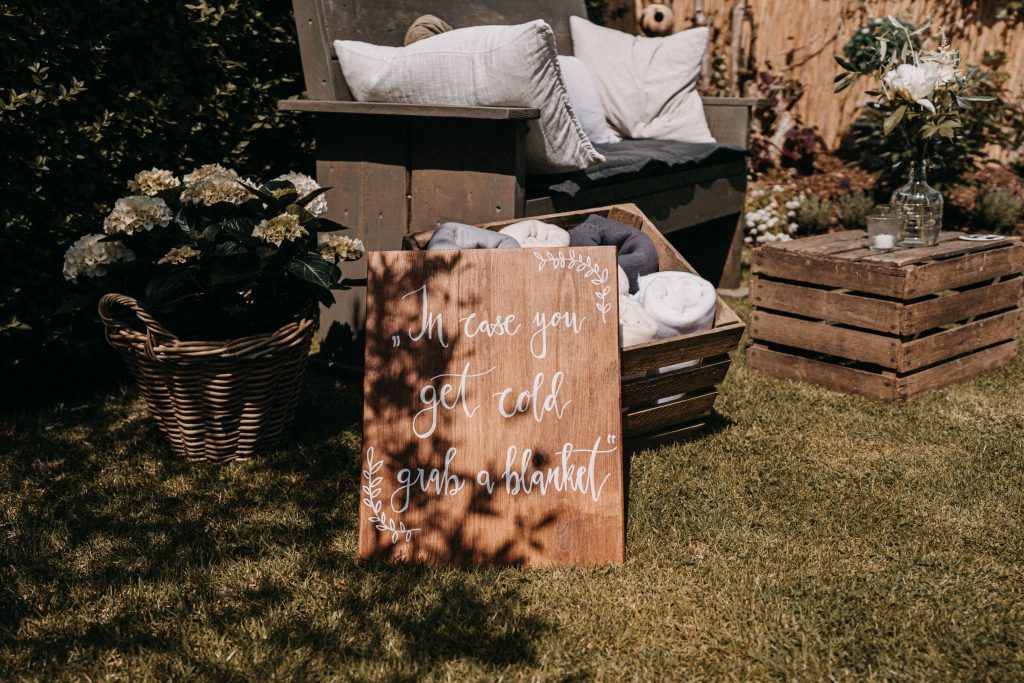 Outdoor weddings are all about creating a comforting atmosphere for your guests. It often gets cold at an outdoor wedding so make sure to have some warm blankets available to guests so they can stay cozy as the temperature drops throughout the night.
12. Have A Photo Booth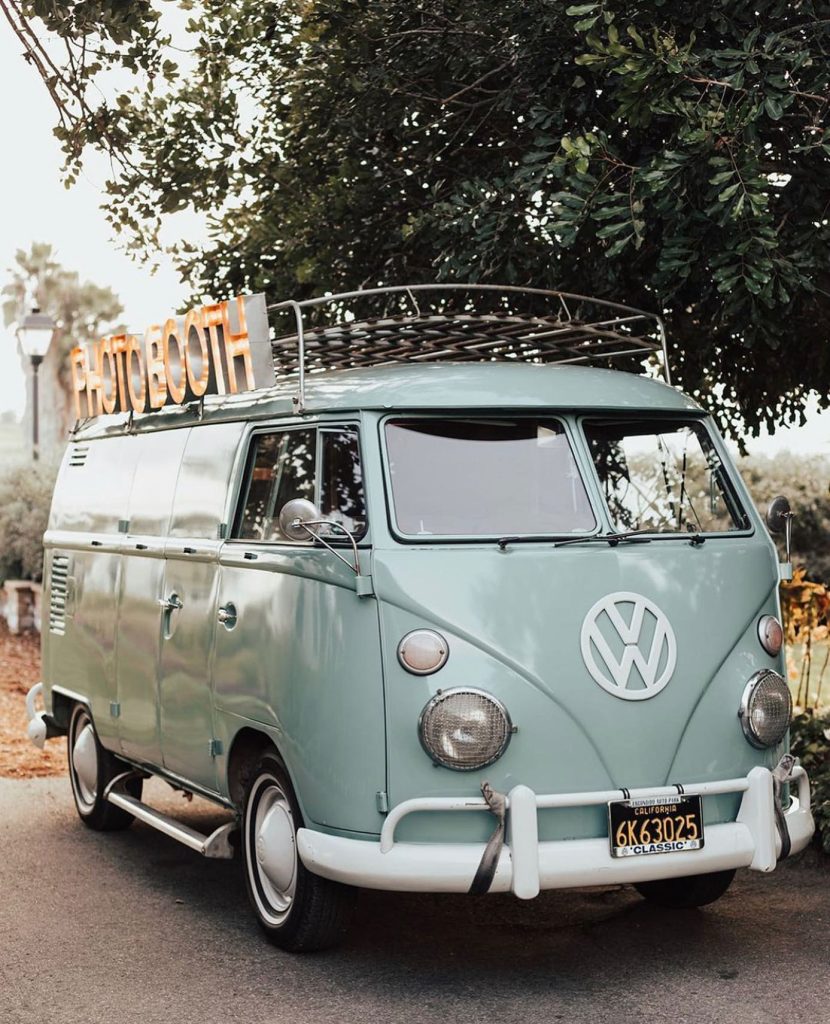 A photo booth van is a fun and unique addition to your outdoor wedding reception that guests of all ages will enjoy. Plus, if you are choosing to have an unplugged wedding, having a photo booth will also allow your guests to take photos of their own.
13. Have An Outdoor Bar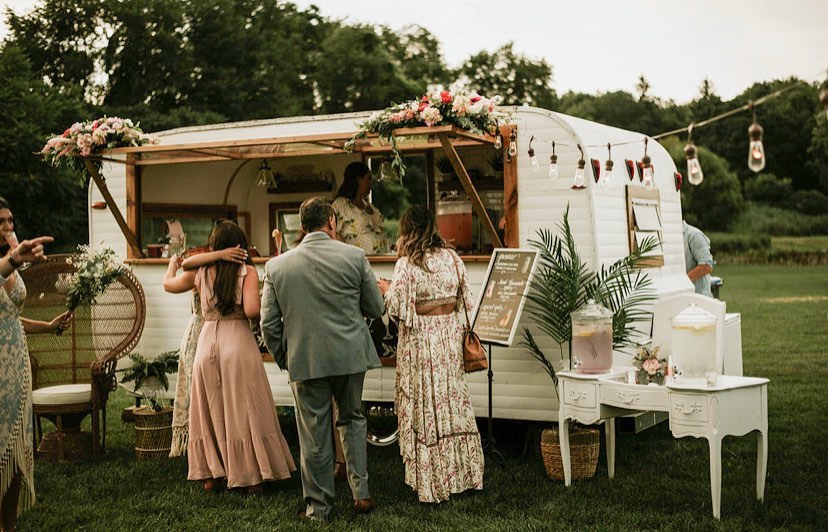 Having an outdoor wedding means being able to set up a fun outdoor bar! Try elevating this space with greenery, twinkle lights, and tons of seating to create an inviting environment and impress your guests.
14. Include Pets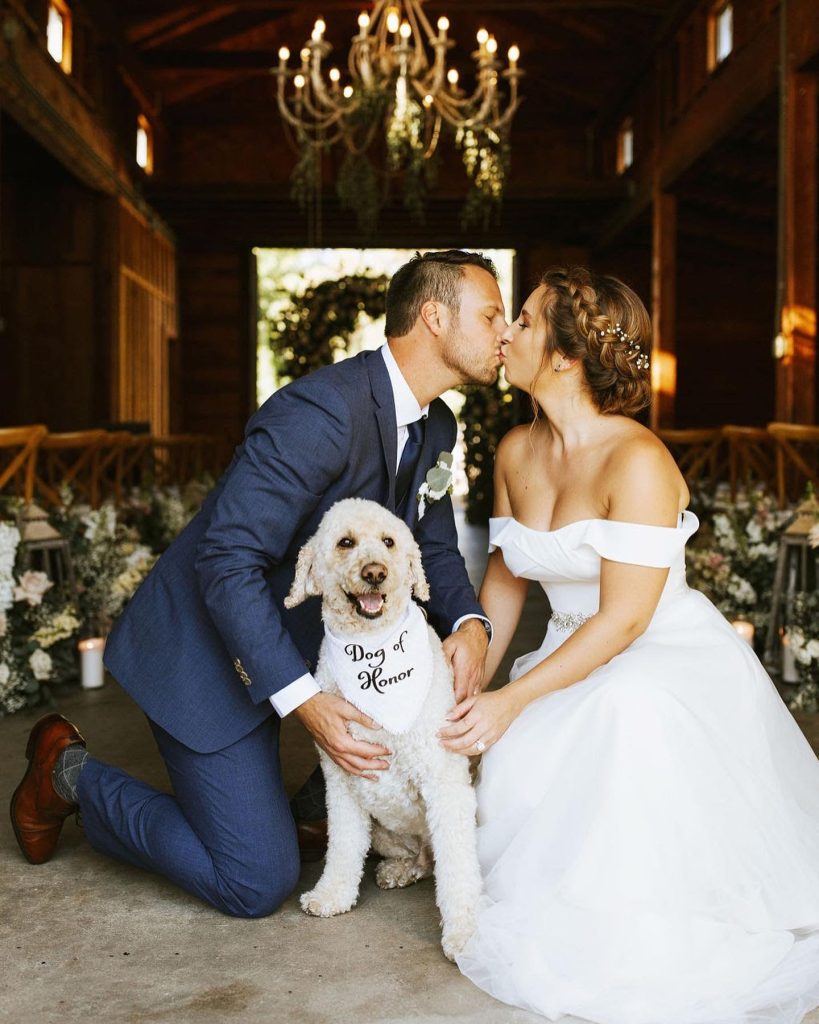 There are plenty of reasons a couple might choose to have a pet at their nuptials and having an outdoor wedding makes it that much easier to include your furry friend in your special day!
15. Add Color to Your Outdoor Table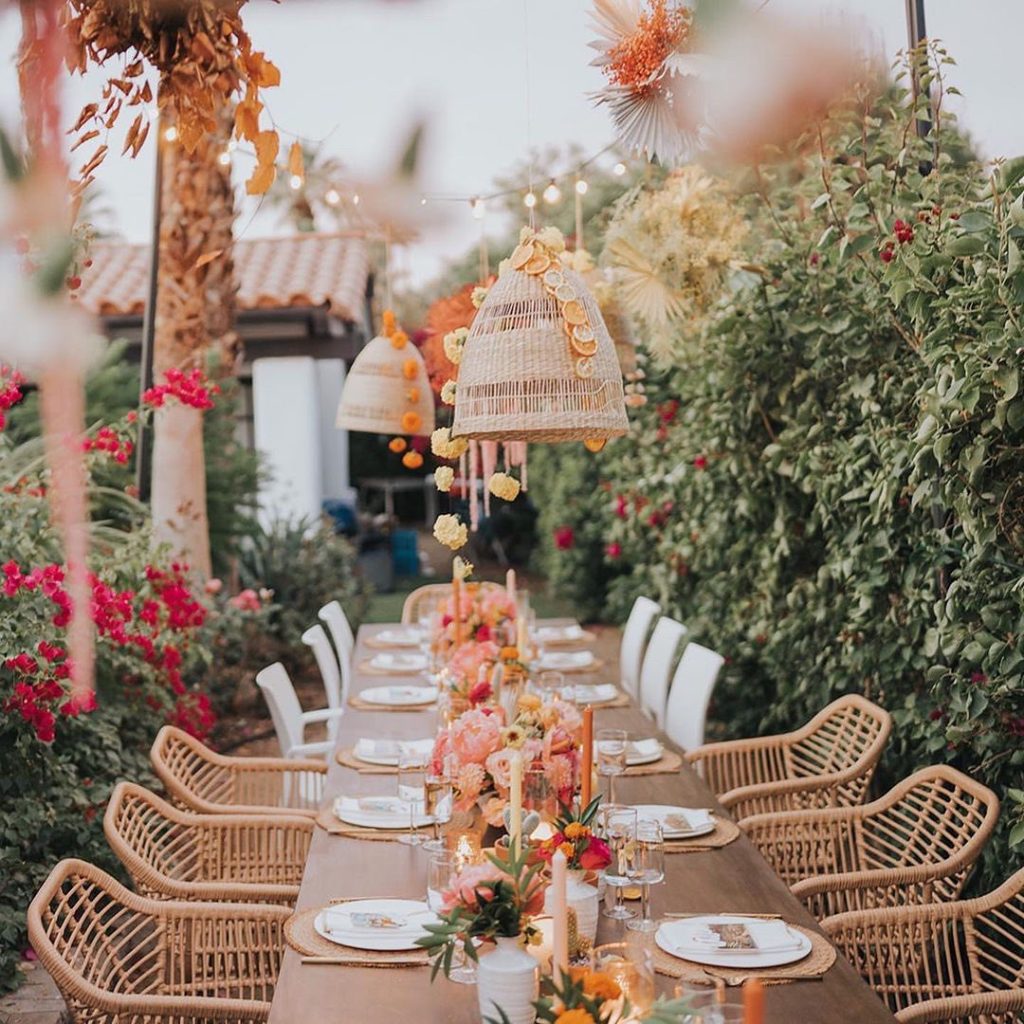 When it comes to your reception, your tables will be a focal point. Flowers, linens, candles? The options are endless! A trend that we have loved to see is colorful tablescapes. They add so much personality to your big day and are a perfect way to tie in your wedding colors to your reception.
16. Use Vintage Props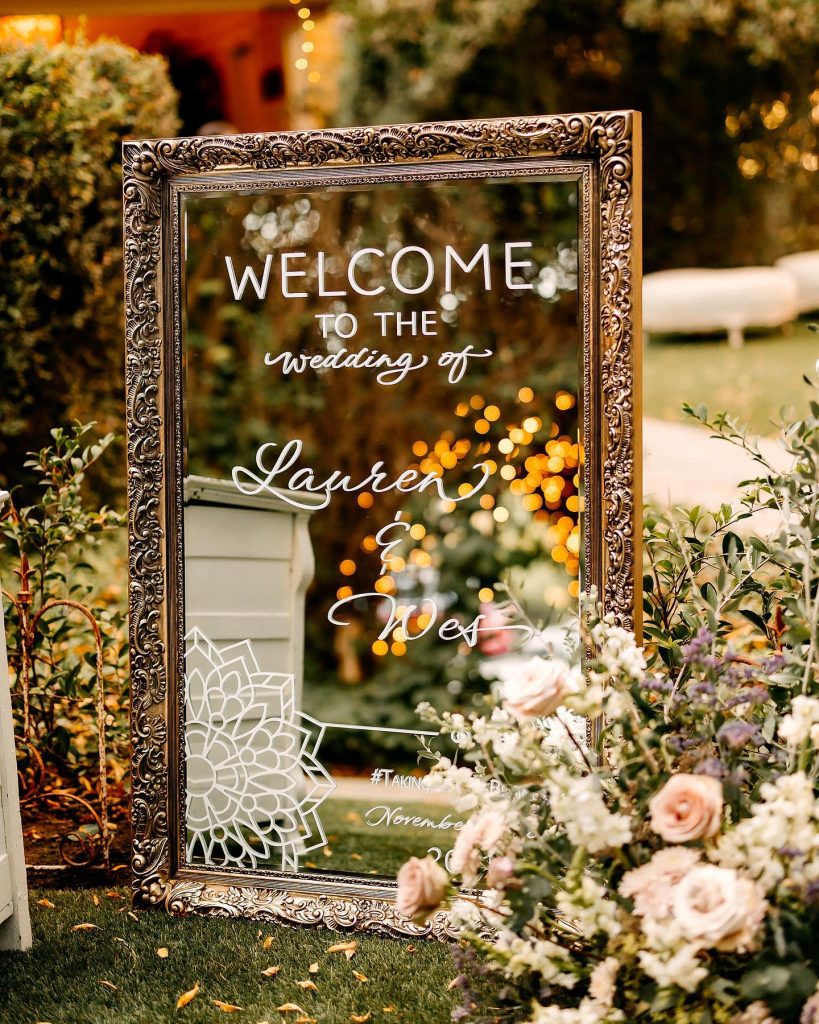 A framed DIY welcome sign is just one of many vintage props that can make for a chic addition to any outdoor wedding. Vintage items will add rustic charm and are a sustainable way to incorporate decor into your special day. They will also make for wonderful heirlooms that you can treasure for years to come!
17. Wear Comfortable Shoes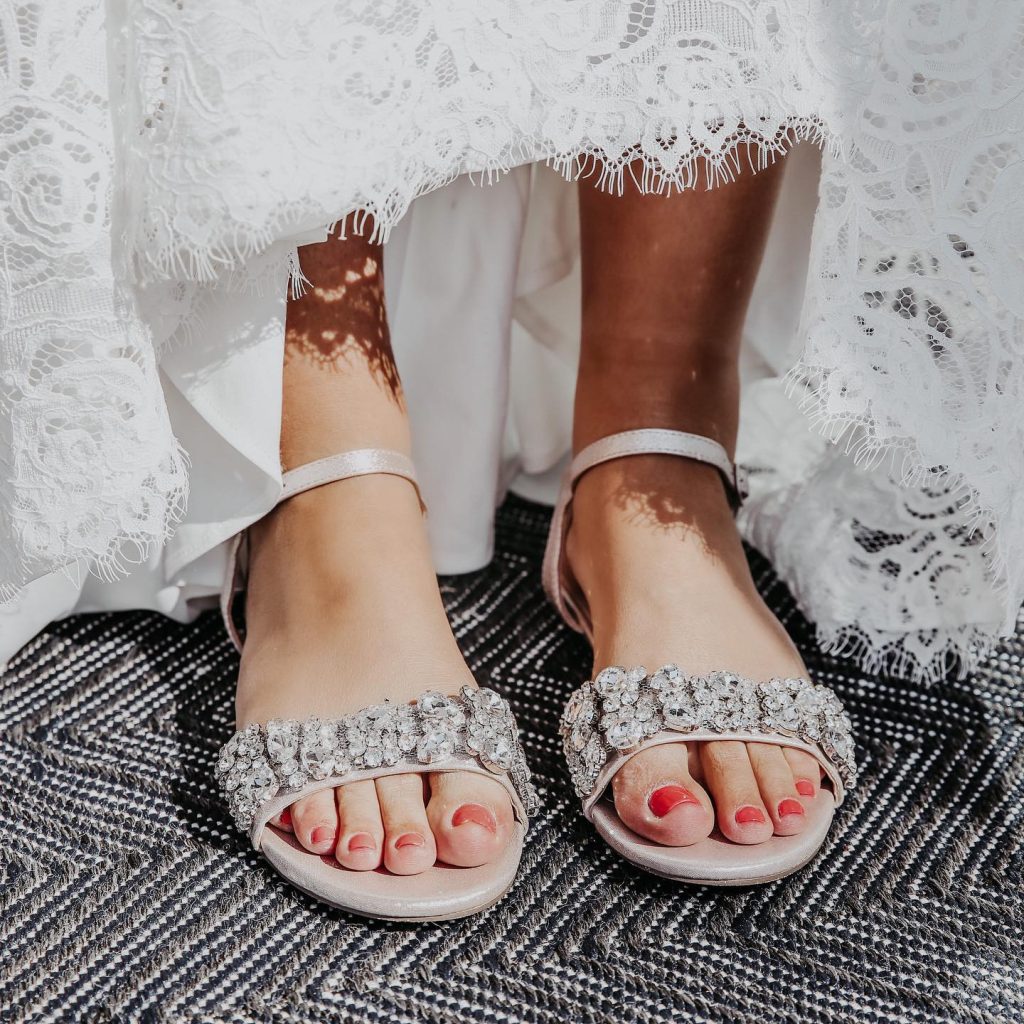 Get rid of those heels and wear sparkly flats, sandals, or sneakers so you can dance the night away comfortably — you will enjoy your day that much more! You might also want to make a note on the invitation which invites your guests to wear flats as well.
18. Serve Food / Dessert with Food Trucks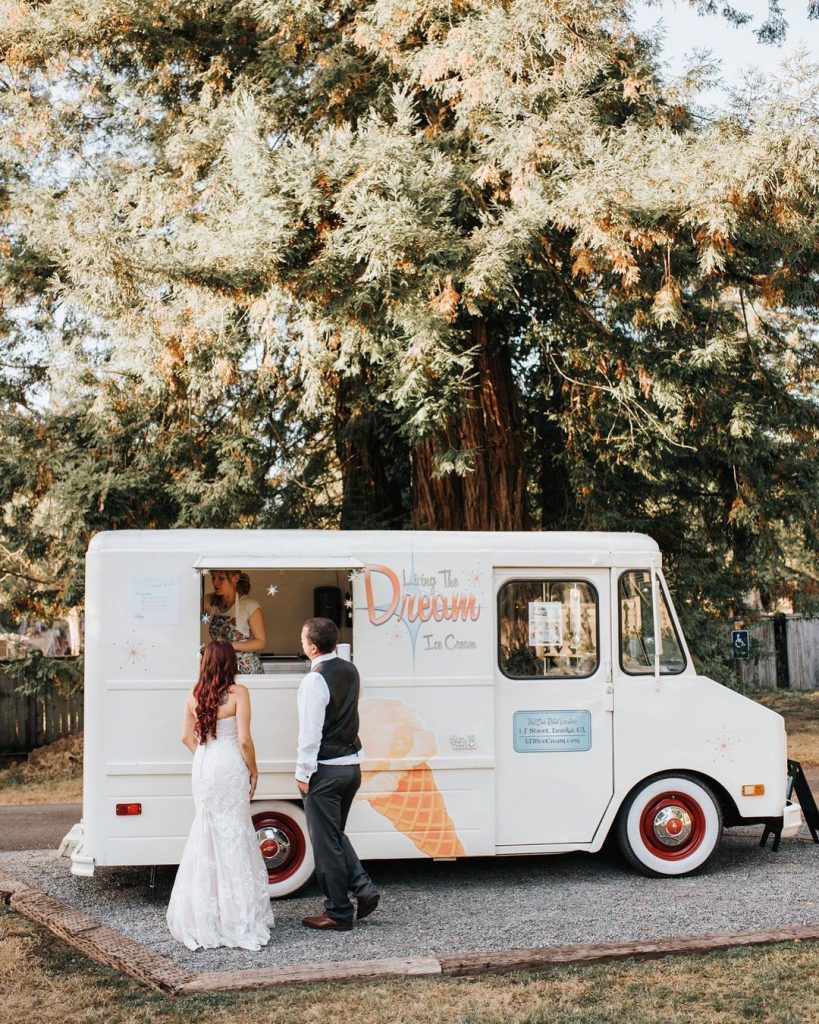 Include food trucks at your reception for a casual dinner or late-night snack. No matter if you choose sweet or savory, having this option will have your guests going back for seconds!
19. Have A Sparkler Sendoff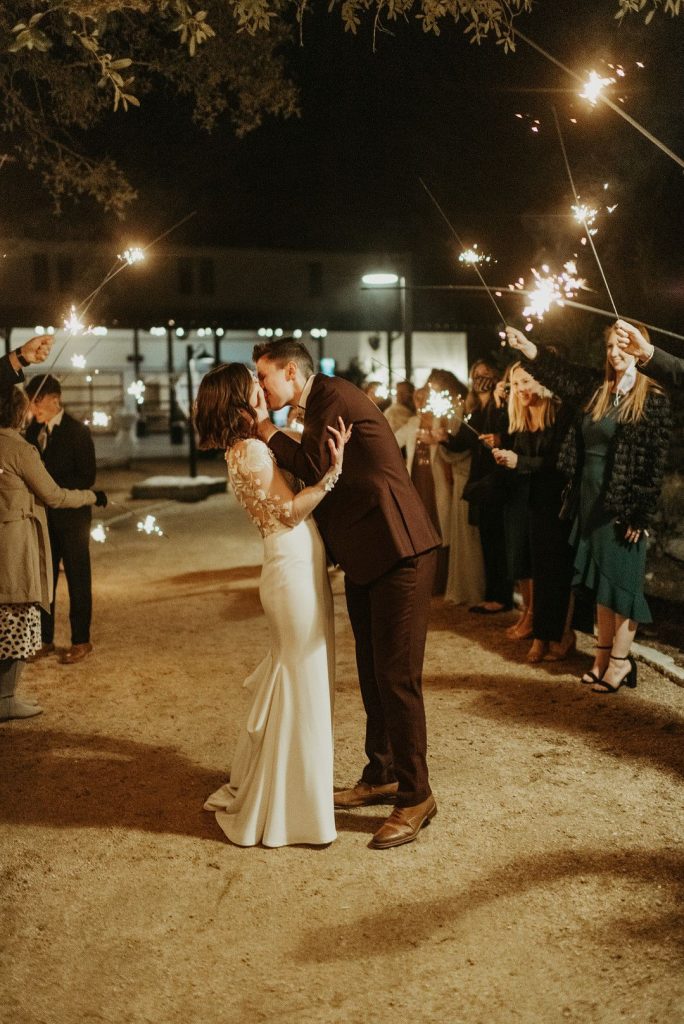 Leave your wedding under a sparkler sendoff. Not only does it make for really great pictures, but it is also the perfect way to bring your guests together as you and your partner exit and begin your forever together.
Love these ideas for an outdoor wedding? Sign up for our Diamond Loyalty program—it's free —and find local wedding vendors! Follow David's Bridal on Instagram, TikTok, Pinterest, and Facebook for more real wedding inspiration, or click here to book an appointment at your local David's Bridal.
Featured Image: @lunabellaranch