Recently, we (Hayes Photo and Film) had the privilege of photographing Nicola and Caitlin's marriage celebration on the beautiful shore of Lake Minnetonka in MN. After eloping, this couple wanted to celebrate their marriage with friends and family. Driving just a little way out of Minneapolis, we found ourselves in a classy neighborhood adjacent to a lovely plateau overlooking the lake.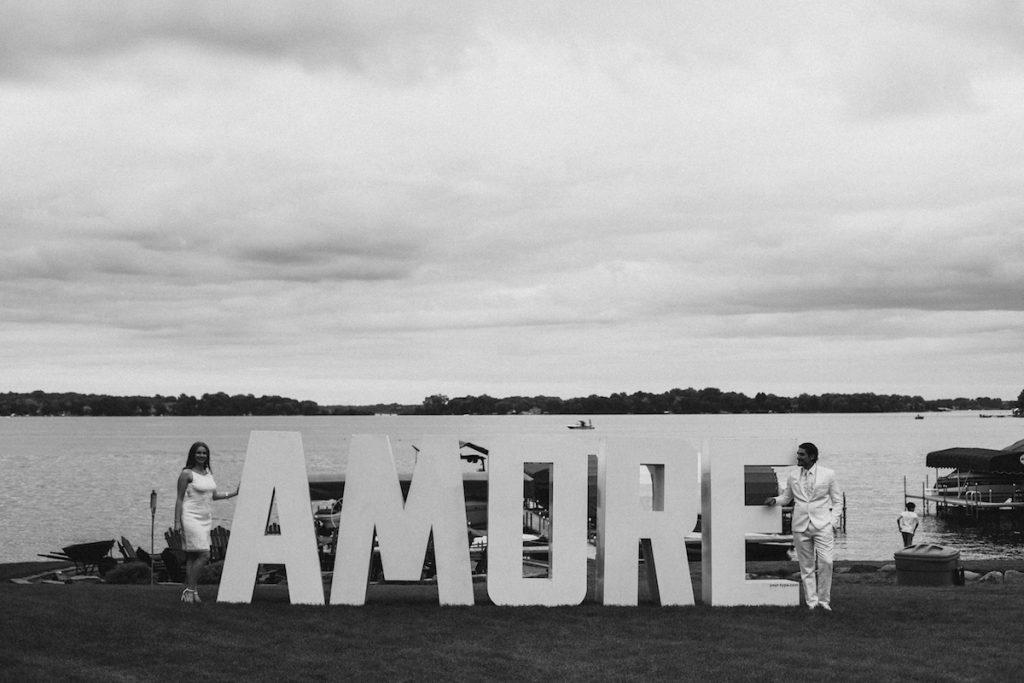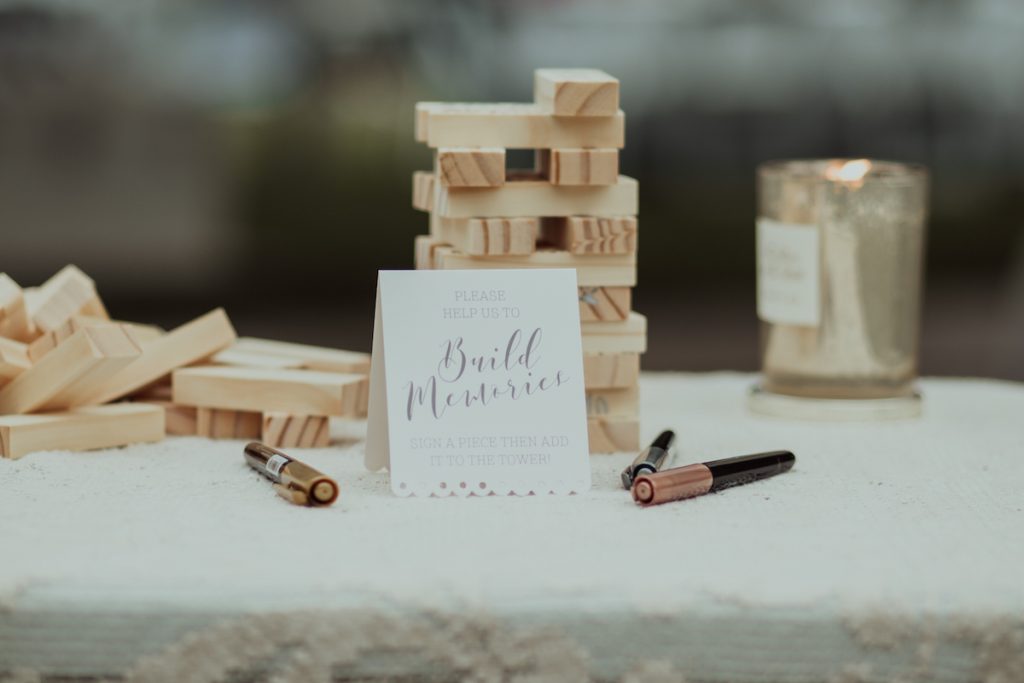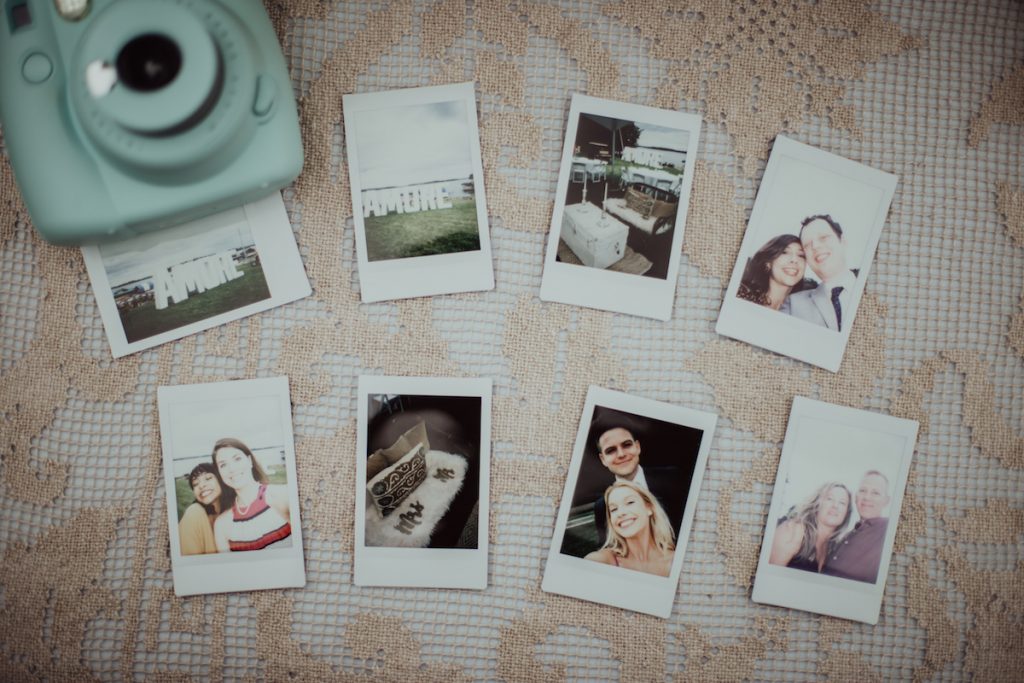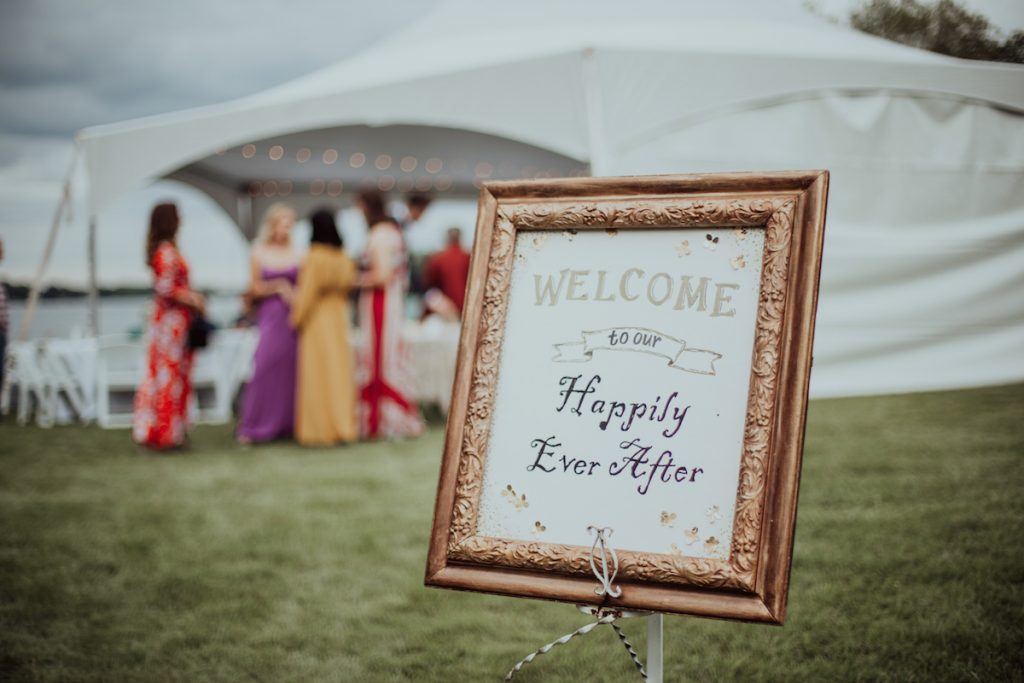 The very first thing that met our eyes was the gorgeous boho-styled decorations and life-size AMORE sign. Central to the entire setup was a white tent with dazzling lights hanging over the dance floor. Guests enjoyed drinks and appetizers (find your perfect caterer here!) while sitting on throw pillows and eastern rugs around a long low-ground table alight with candles and lanterns.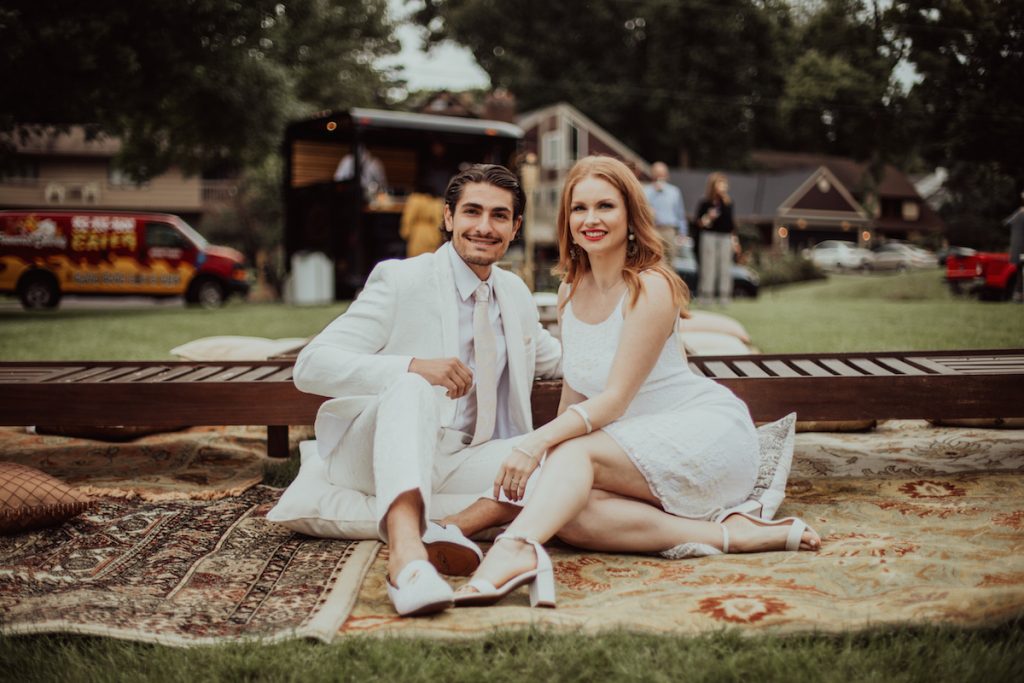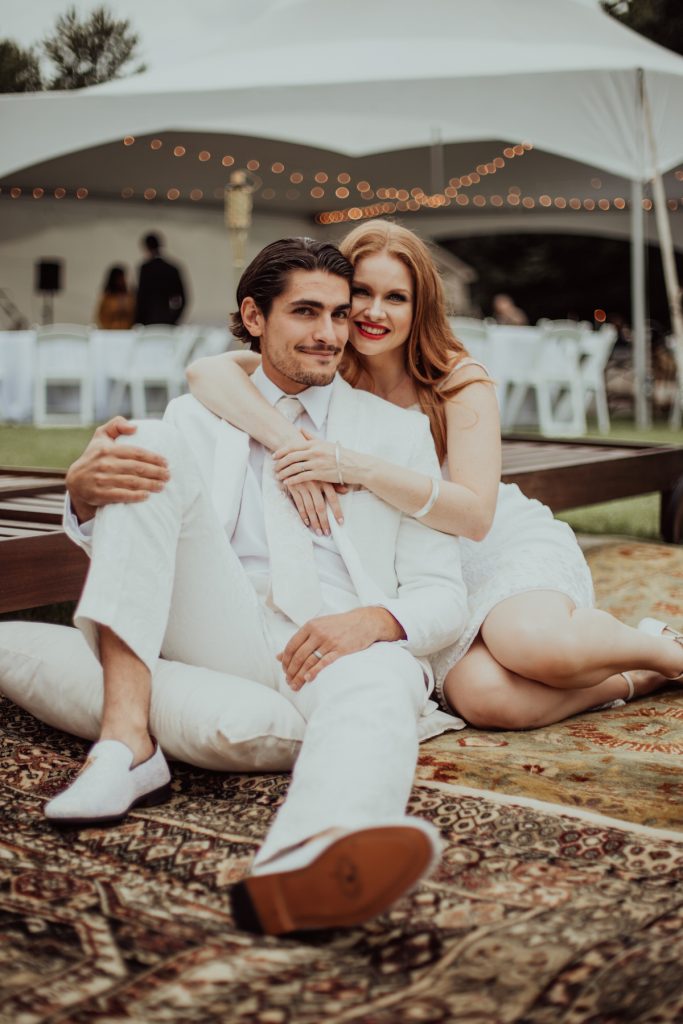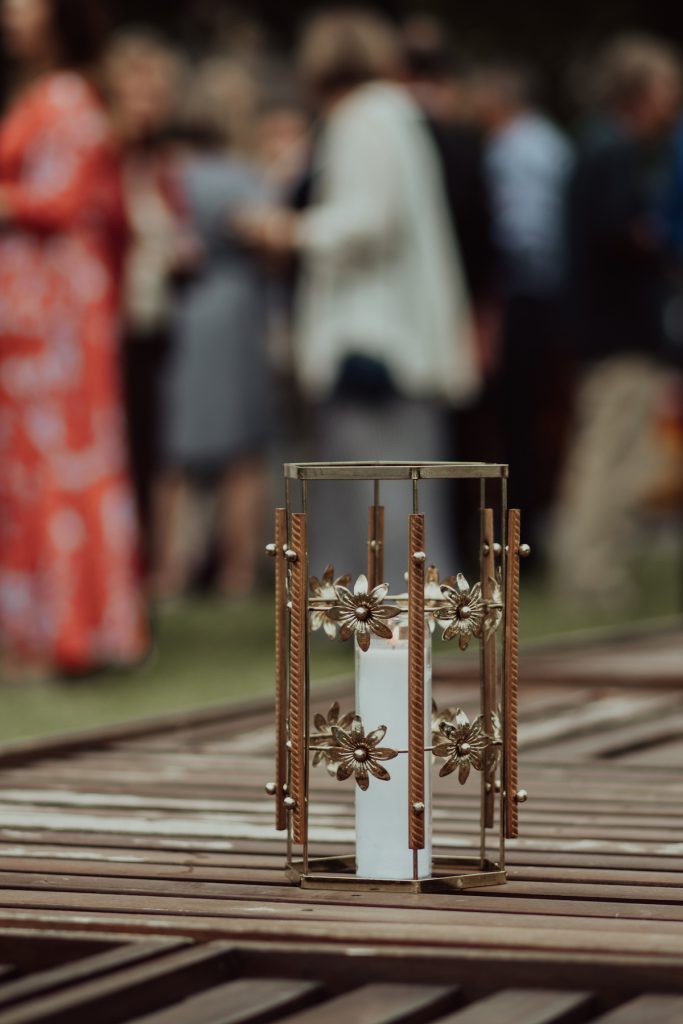 The event would have lacked some luster were it not for the superb Equal Parts Cocktail Company. The portable bar featured two hand-crafted cocktails specially catered to the couple's taste. Each drink was reminiscent of a particular memory the couple shared together. They were a huge hit, and the guys behind the bar were exceptional gentlemen. Following the cocktails, guests were served a delicious dinner. Nothing shouts summer on the lake like some really good BBQ and mouth-watering mac-n-cheese. To put the cherry on top, guests enjoyed cake-shots for dessert! With three flavors to choose from (strawberry champagne, white pepper pistachio, and triple chocolate), you really could not have asked for anything more.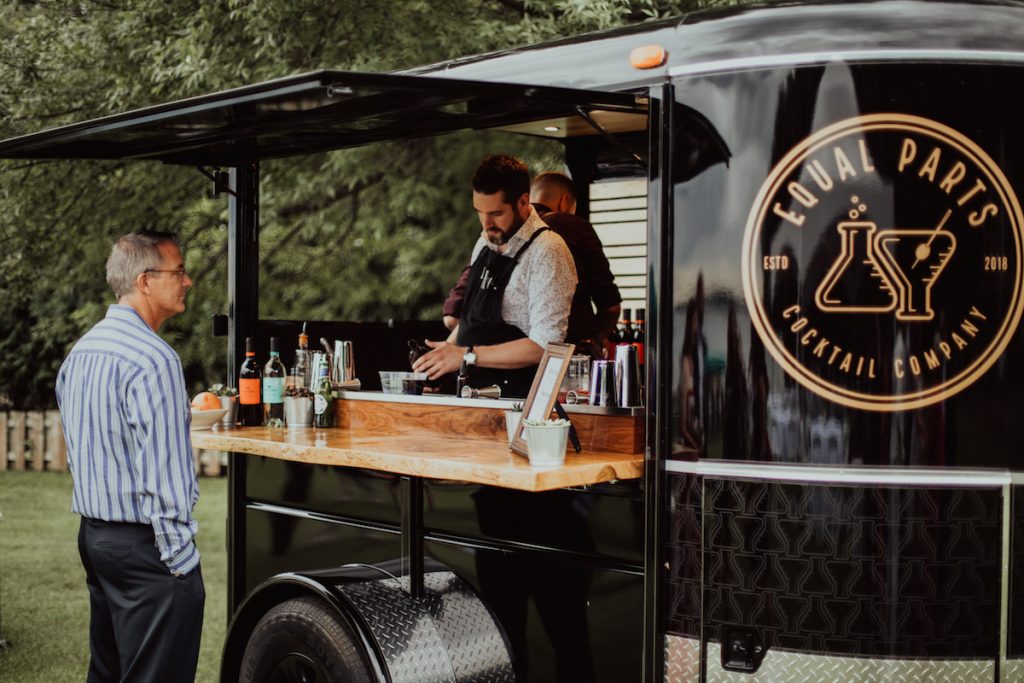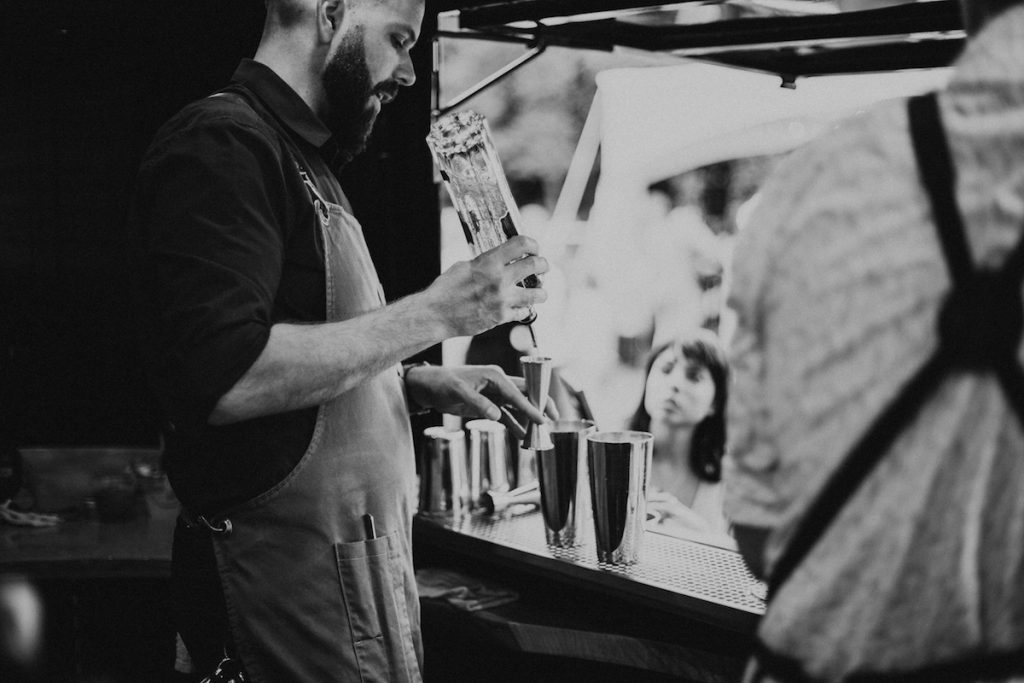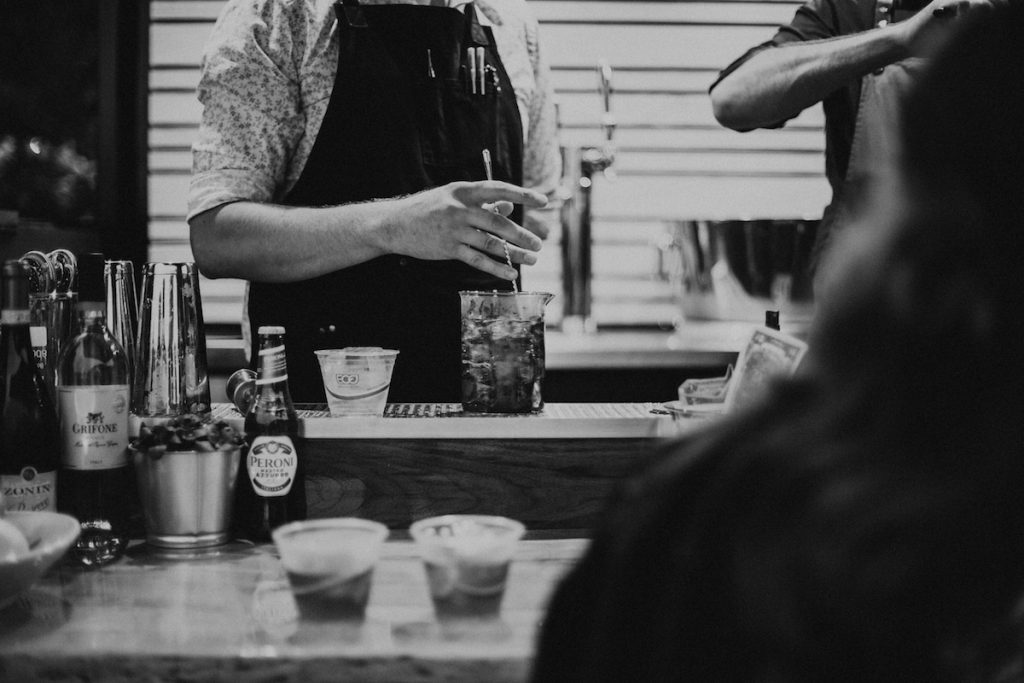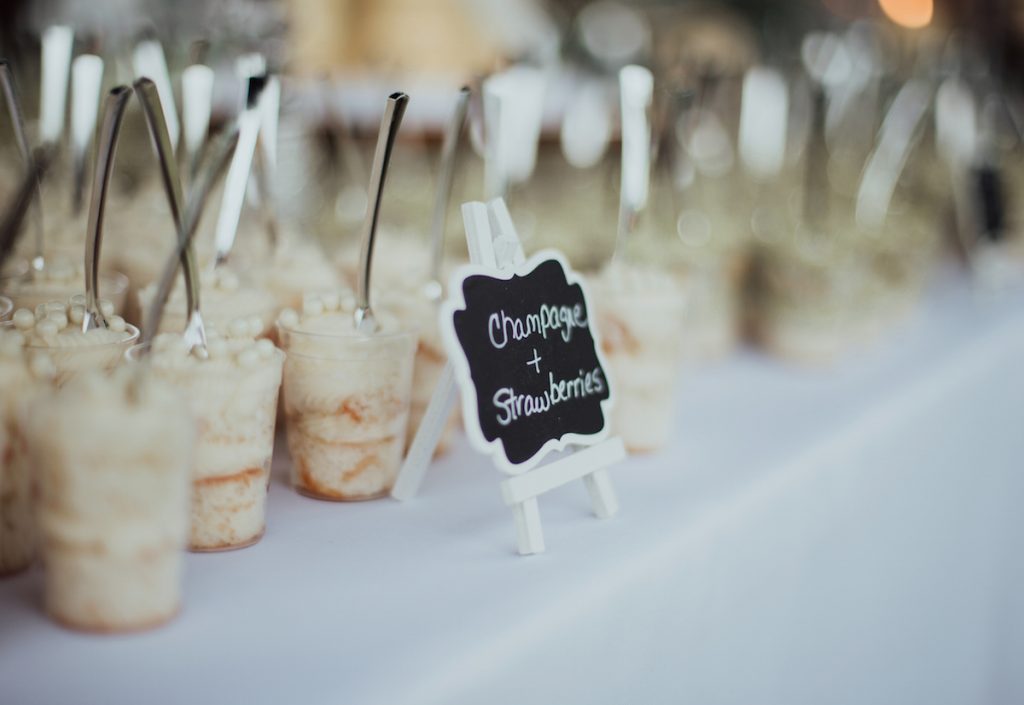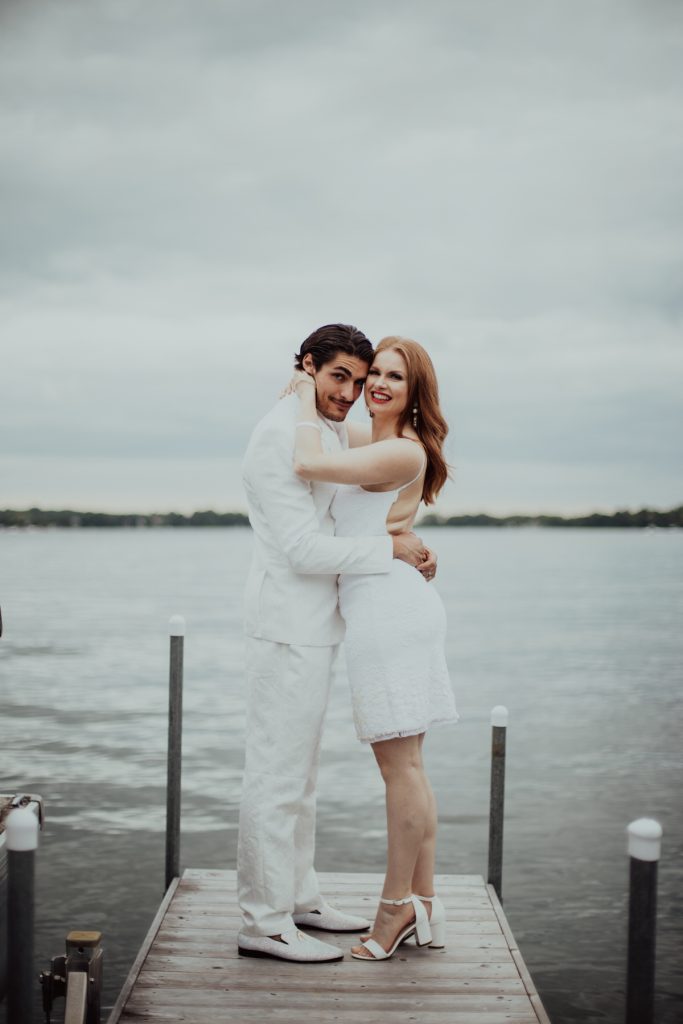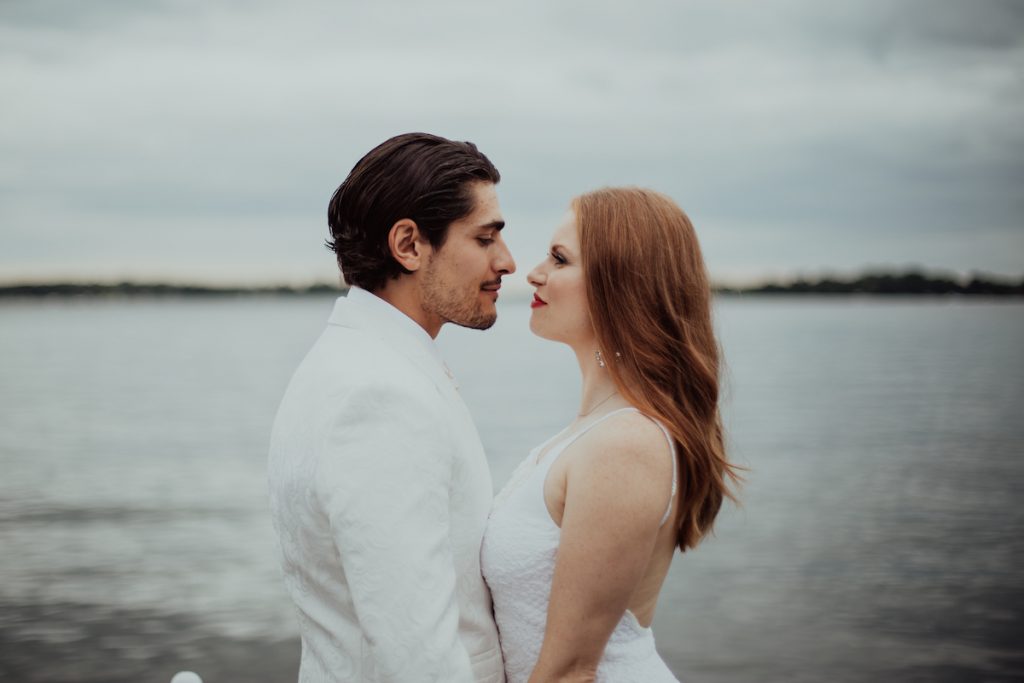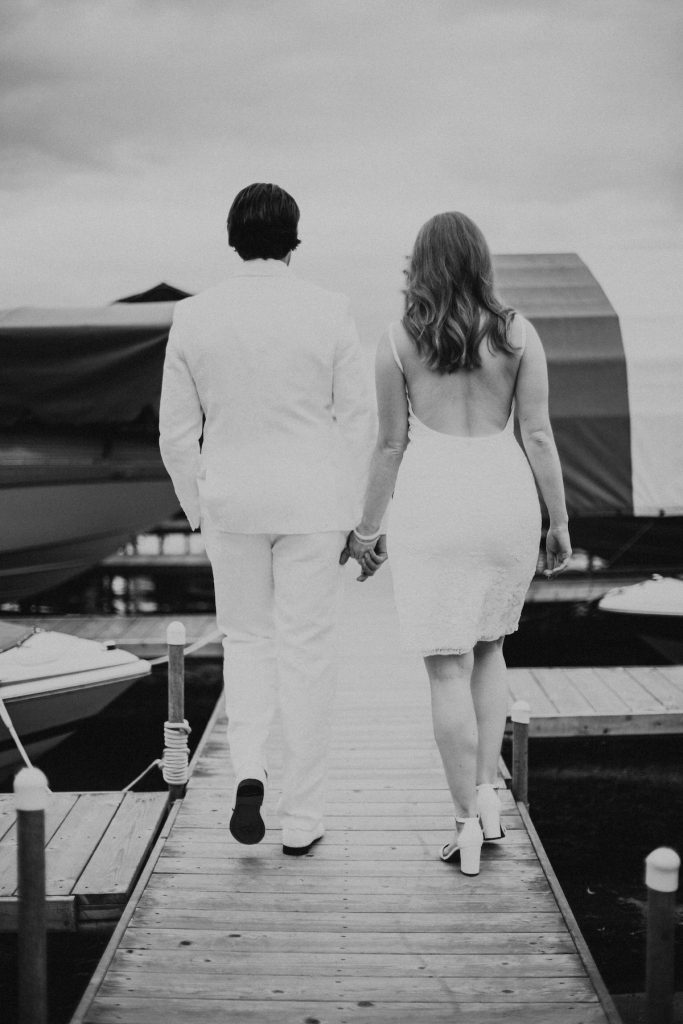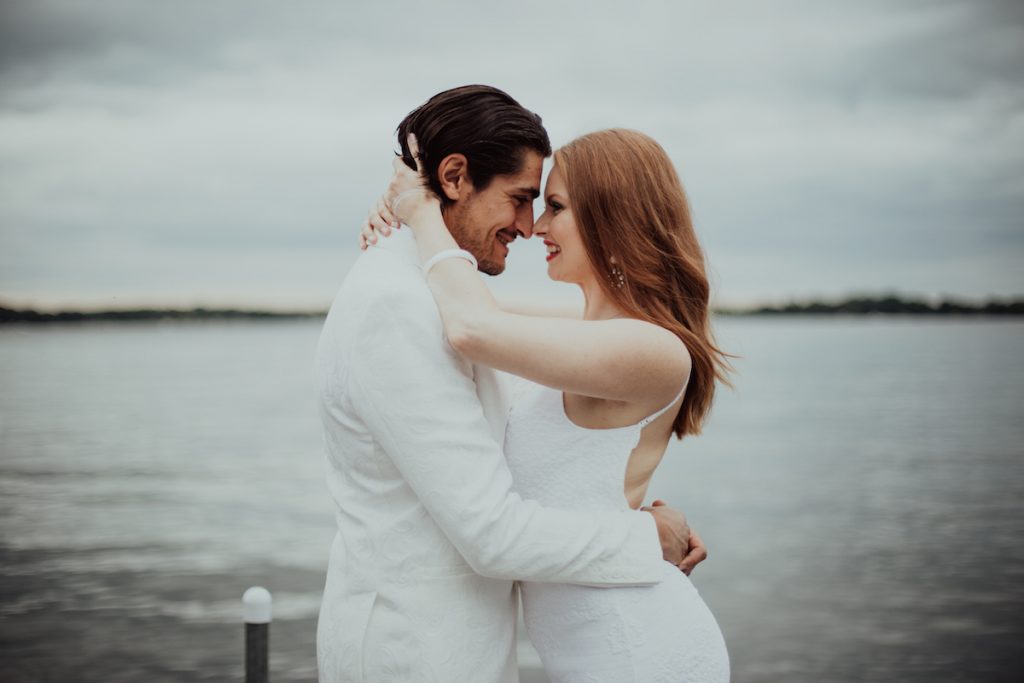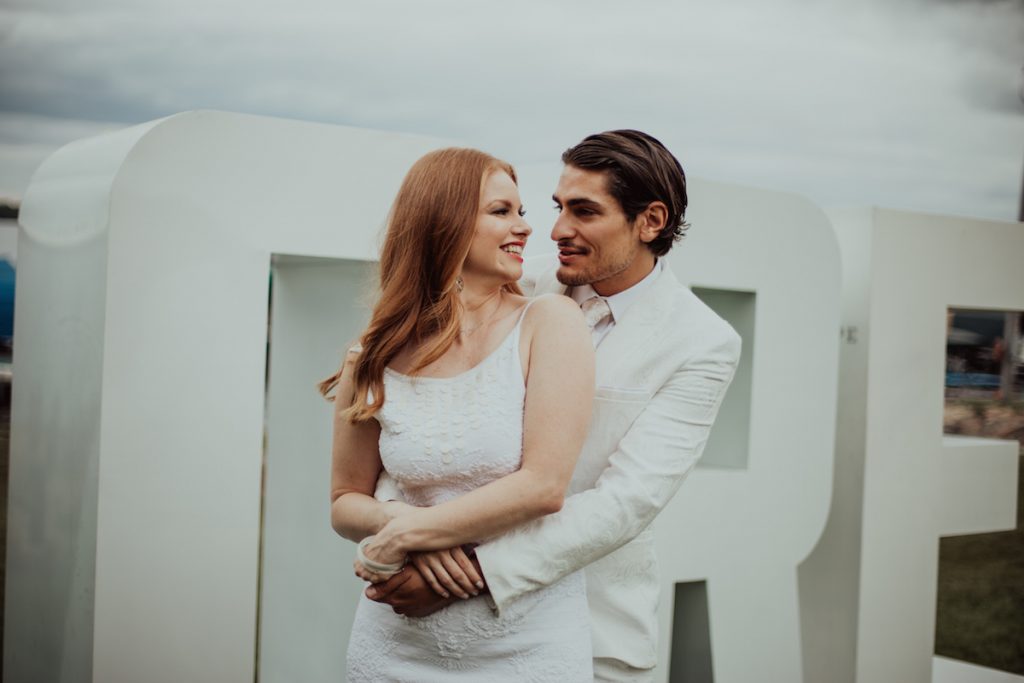 Finally, as the sun descended over the lake that evening, Caitlin and her father danced their first dance, as did the bride and groom. After the guests raised their glasses to the newlywed couple for a toast, the real party began as the DJ pumped some summer hits and people got down on the dance floor. This Disney-like evening, Italian Prince Charming and all, was truly the essence of amore. Cheers to the perfect MN marriage celebration!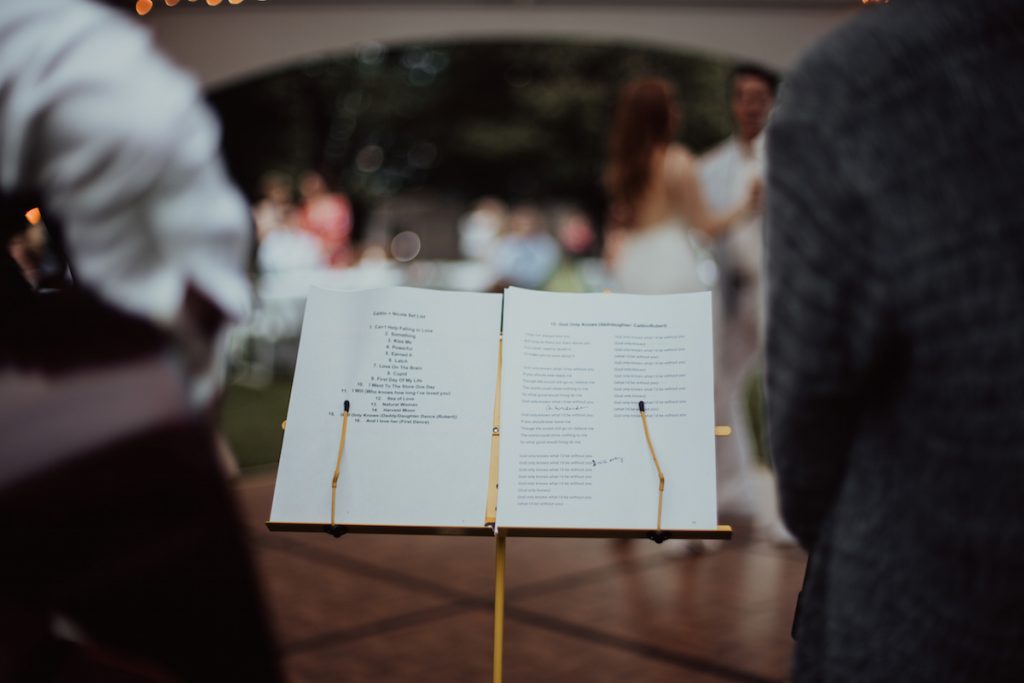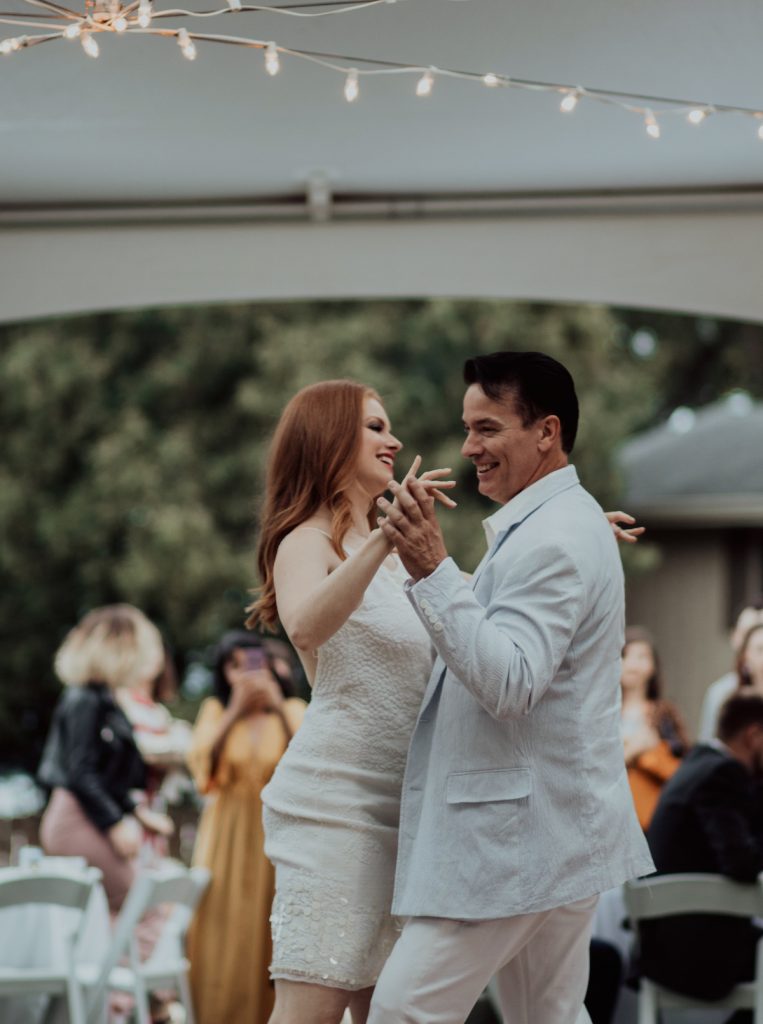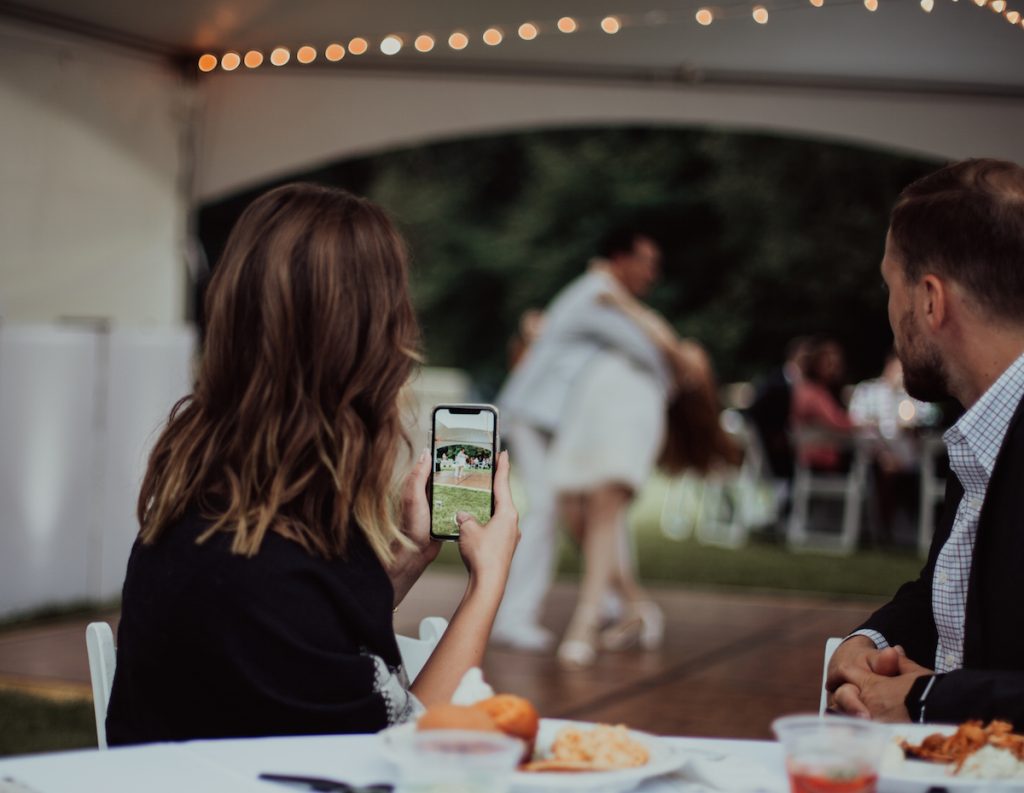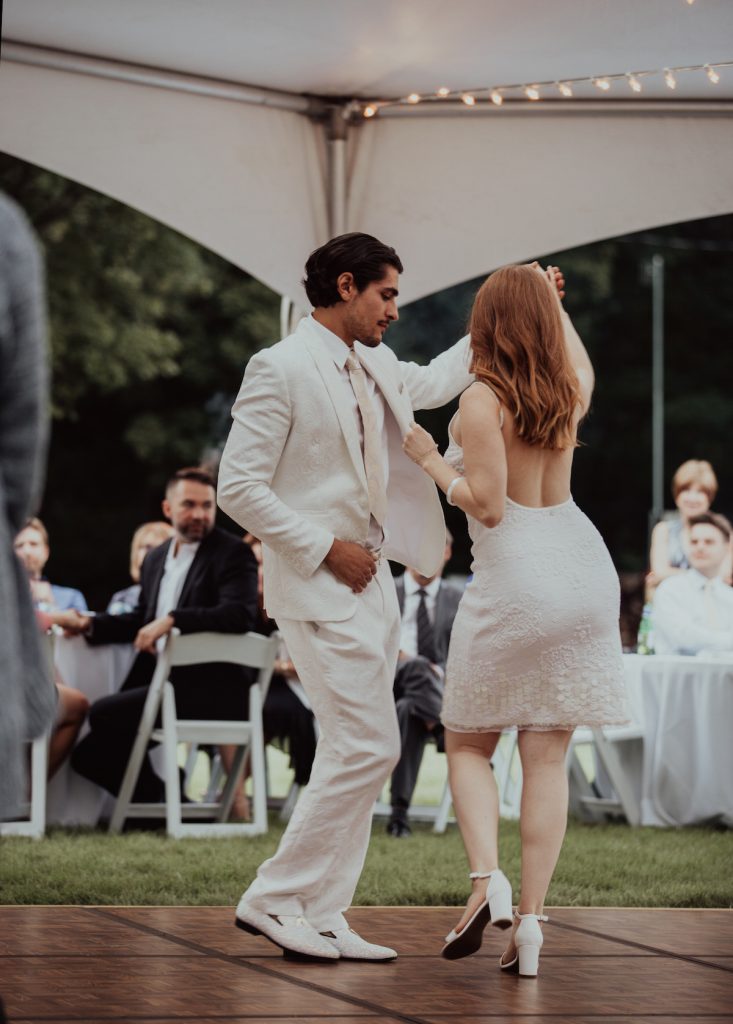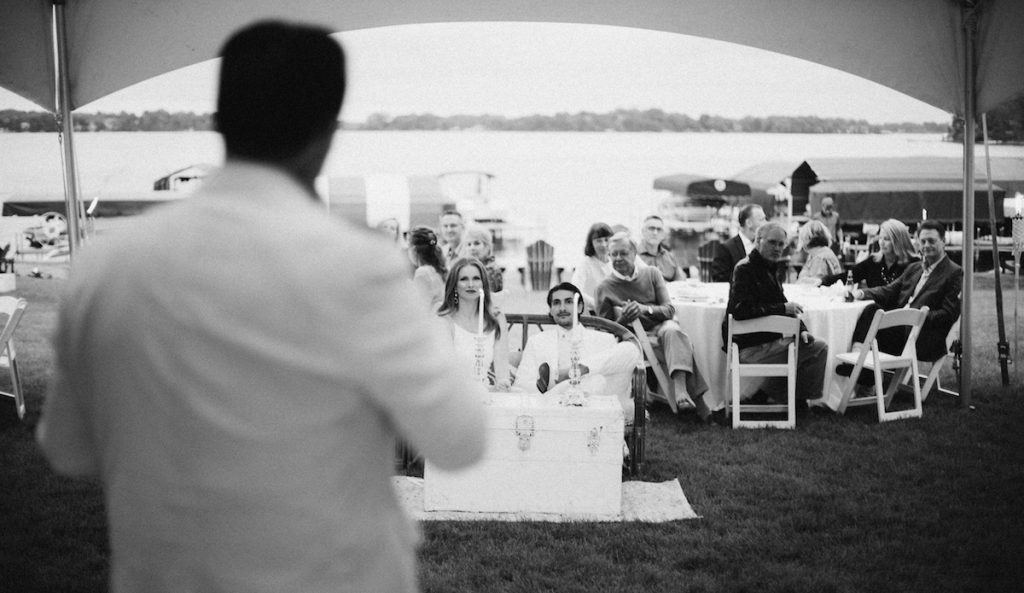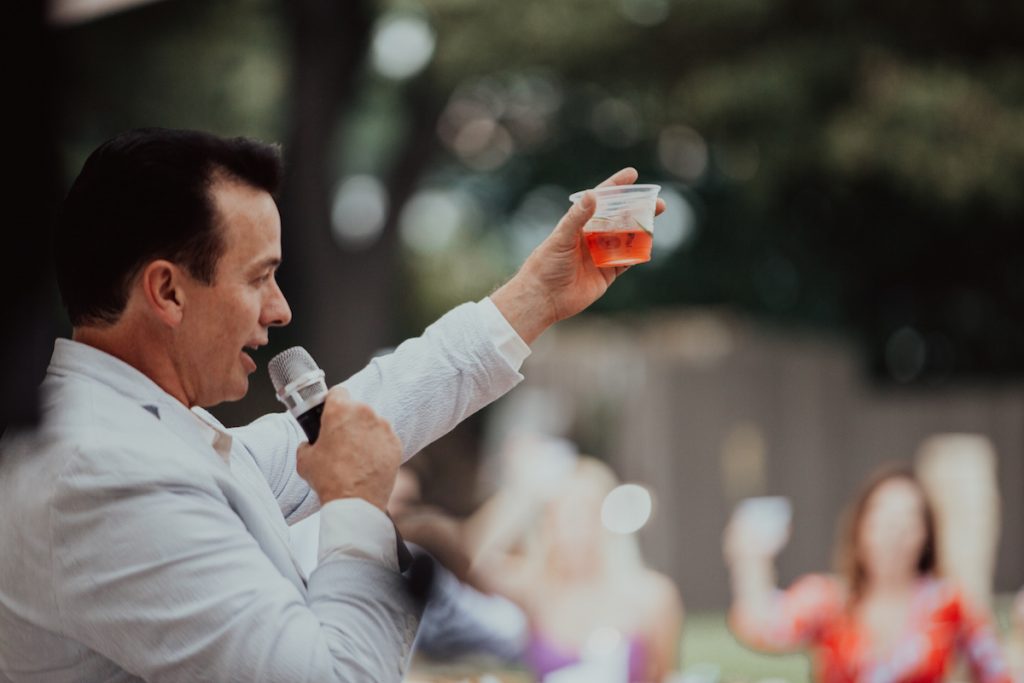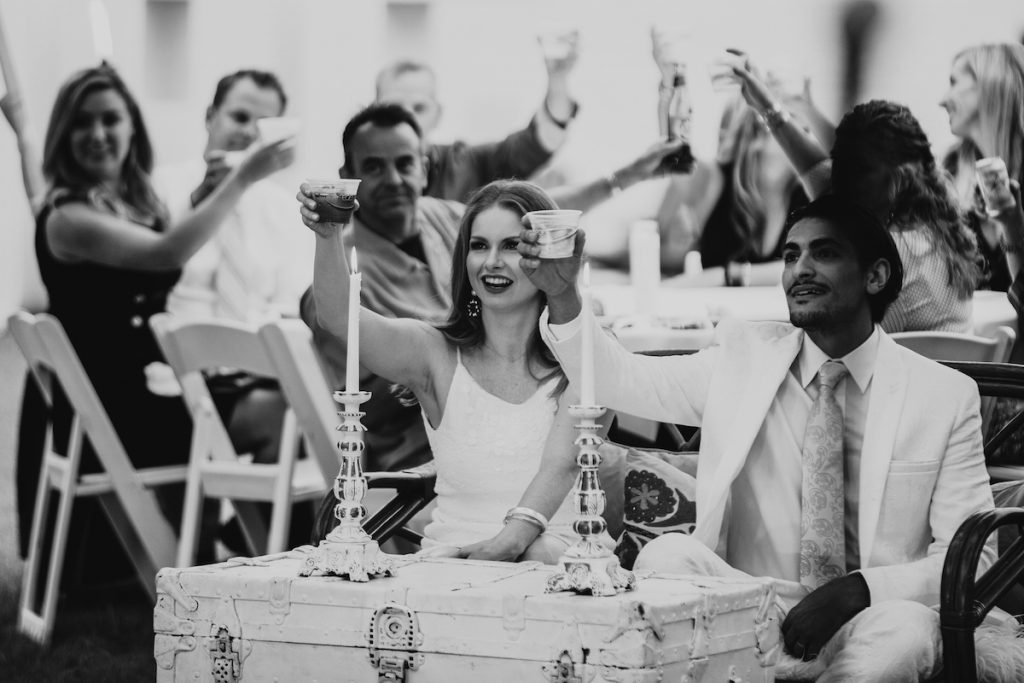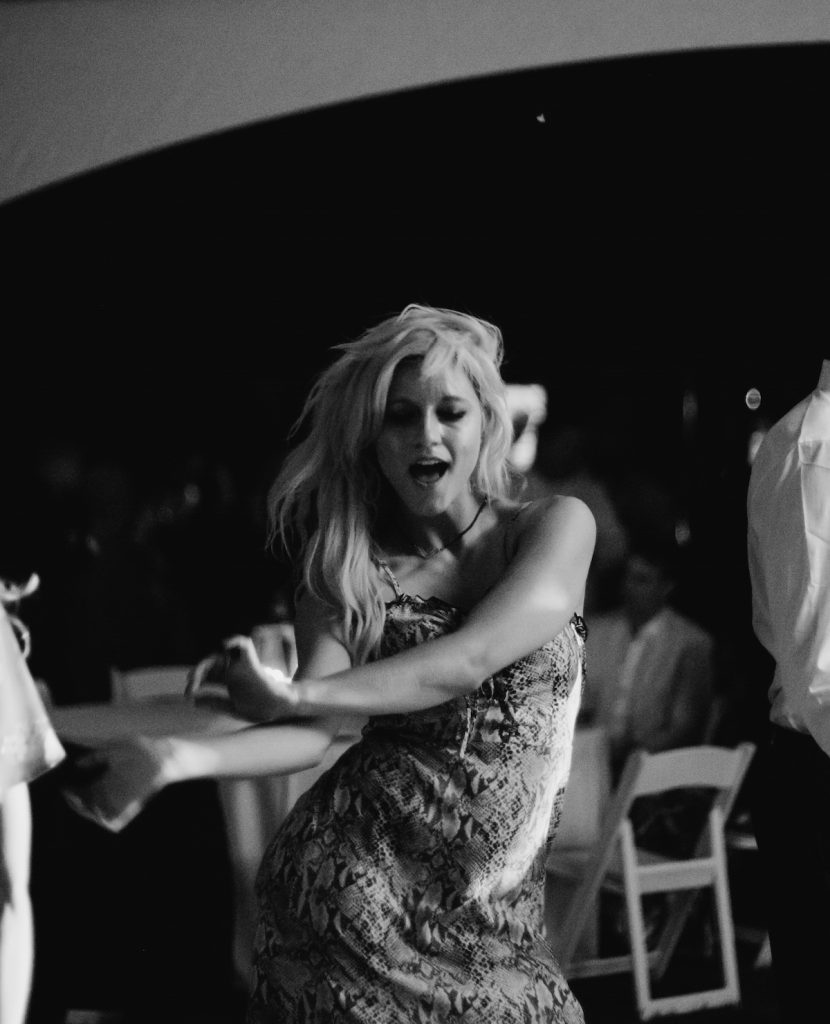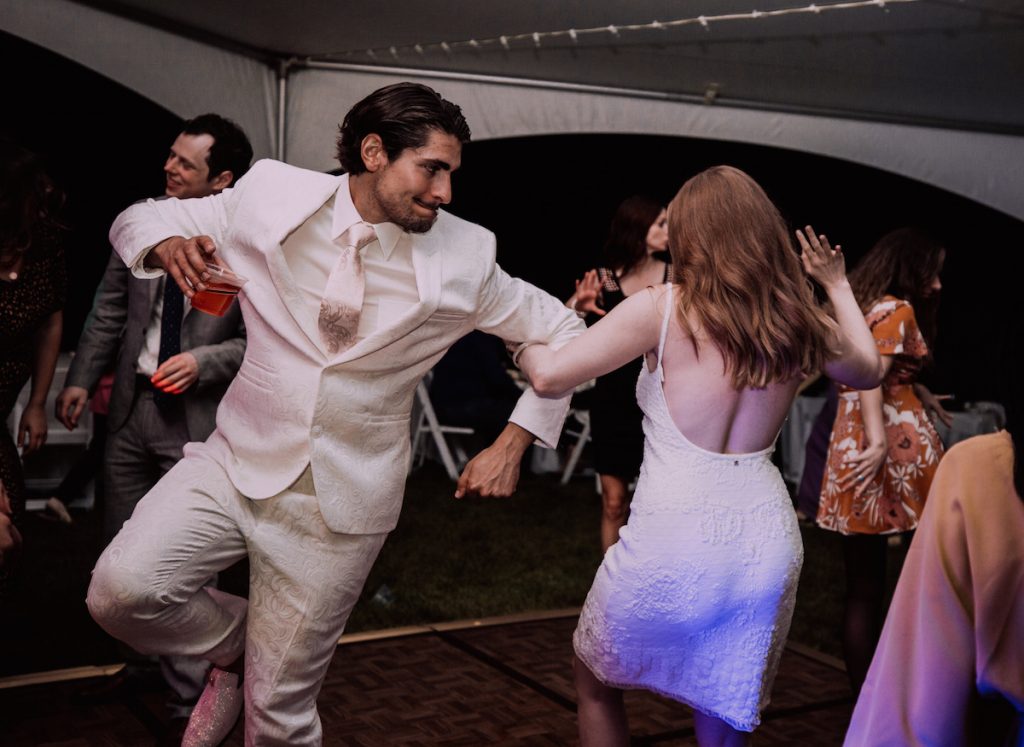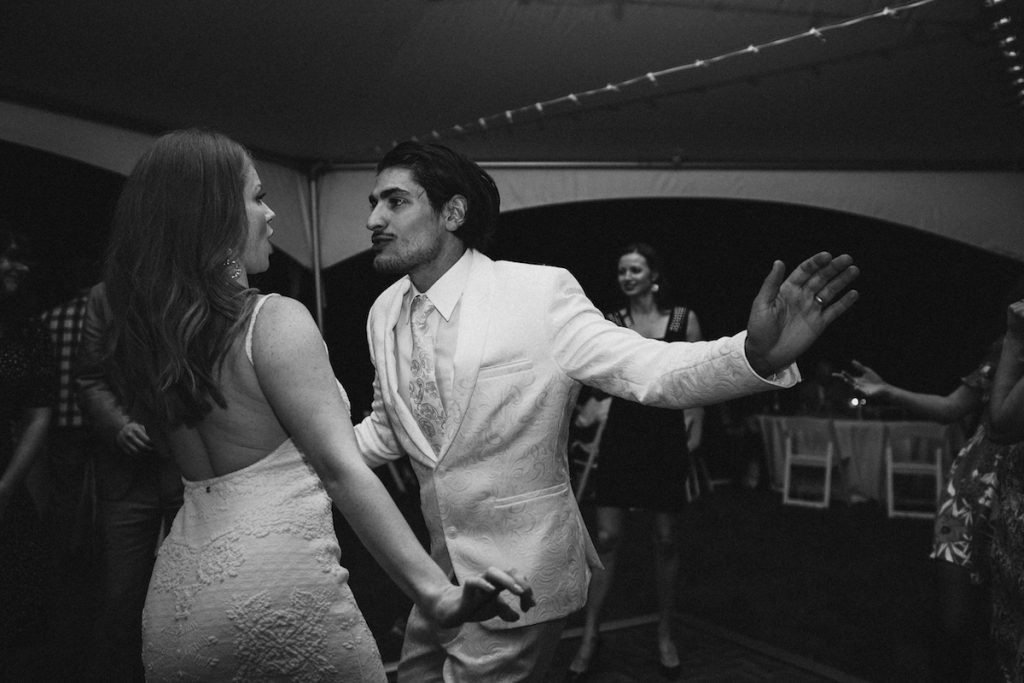 P.s. We would love to see your wedding! Submit HERE.
---
photographer // Hayes Photo and Film
AMORE backdrop // Your Type
tent // A-1 Rent It
tables, chairs, + dancefloor // Festivities
bartending + artisanal cocktails // Equal Parts Co.
bbq // Famous Daves
cake // INK Sweets
cake shooters // Jean John Juan
late-night snacks // Poppedcorn
acoustic duo // Nick Costa
dj // MCF Entertainment
father-daughter dance // www.thefostersdance.com
first dance // Tulle Tuxedo Ballroom & Wedding Dance
makeup artist + hair // Jaime Mikkelson
dress // Vintage Chanel
suit // INC Concepts